Ring of power: the Smarty Ring lets you control your smartphone from your finger
Fundraising campaign on Indiegogo garnered over $300,000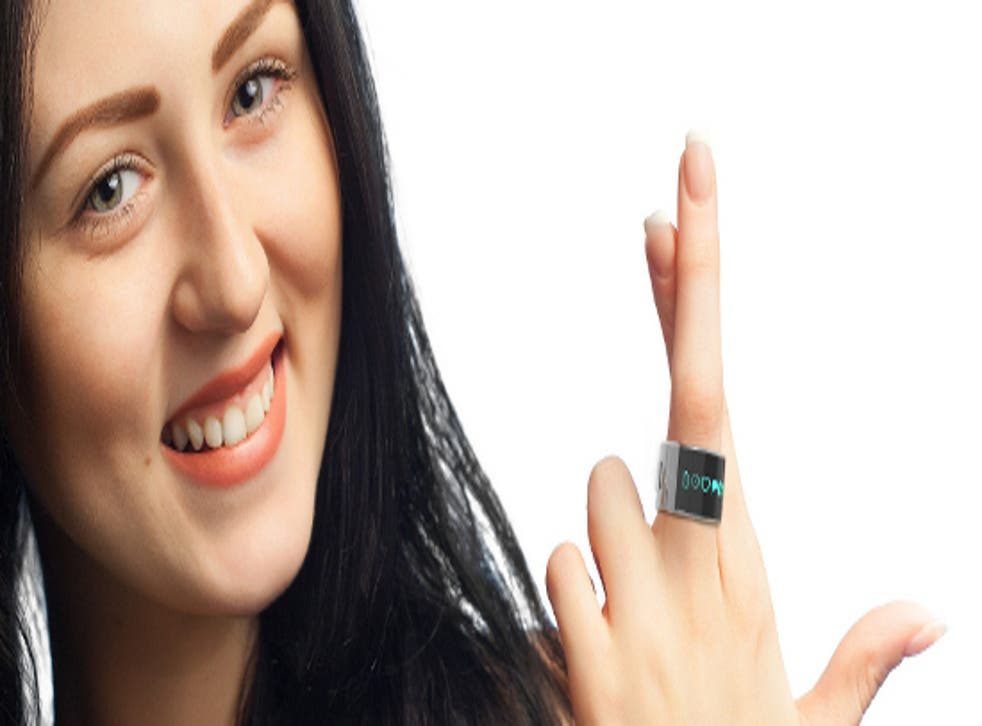 In the ever-expanding world of wearable tech, a firm from India is developing the latest addition: a smart ring that allows users to remotely control their smartphones.
The "Smarty Ring" is a stainless steel ring with a built-in LED screen which can display all the notifications from your smartphone via Bluetooth 4.0 connectivity. The prototype screen has six different icons – for texts, phone calls, chat notifications, alarms and battery life – which each light up when a notification is received. Even when the connected phone is in silent mode, the smart ring will still show any alerts.
The time is displayable, with the Smarty Ring gaining an advantage over traditional watches because, according to the people behind the ring, "not everyone likes watches, so a ring enabled with a clock and more is a fashionable option."
Buttons on the Smarty Ring also allow users to accept or reject incoming calls, speed dial, control music and open up the smartphone's camera.
According to the developers, the ring has a "guaranteed" 24 hours of battery life when its 22mAh is fully charged. And when the ring does run out of power, it can be re-charged wirelessly.
Measures have also been put in place to prevent smartphone theft: the Smarty Ring beeps loudly if the user's smartphone is ever more than 30 metres away.
The ring is compatible with iOS and Android devices, as long as the device is Bluetooth 4.0 enabled. There's an accompanying app too, which allows users to change the Smarty Ring's profile, adjust LED brightness and more.
Last month, the Smarty Ring was taken to the crowdfunding website Indiegogo. The window for donations closed yesterday, with a total of $300,909 (£185,000) being pledged, far surpassing the initial $40,000 (£25,000) target.
Pre-orders were retailing at $175 (£107) and the firm are estimating that the Smarty Ring should be delivered to pledgees by the end of April 2014.
Register for free to continue reading
Registration is a free and easy way to support our truly independent journalism
By registering, you will also enjoy limited access to Premium articles, exclusive newsletters, commenting, and virtual events with our leading journalists
Already have an account? sign in
Register for free to continue reading
Registration is a free and easy way to support our truly independent journalism
By registering, you will also enjoy limited access to Premium articles, exclusive newsletters, commenting, and virtual events with our leading journalists
Already have an account? sign in
Join our new commenting forum
Join thought-provoking conversations, follow other Independent readers and see their replies