Robots actually slow down company's productivity at first, study finds
Introduction of computers followed a similar path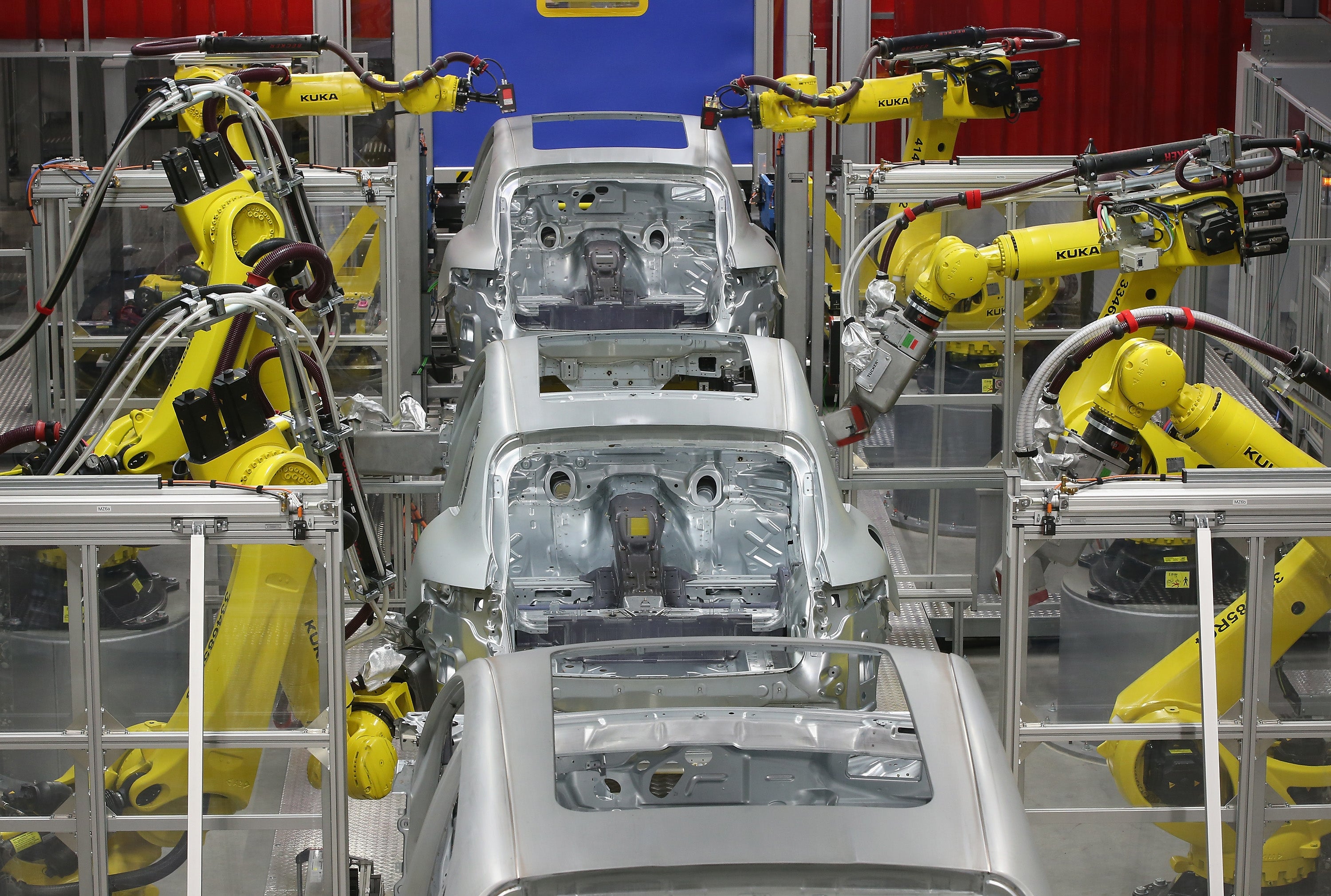 The introduction of robots into businesses actually slows – at least at first, according to a new study.
Researchers found that the introduction of robots bring down profit margins.
But as they technology becomes better integrated, it will start to rise again, the study found.
Researchers believe that U-shaped curve comes about because of reduced costs, new processes and innovative products. When companies first adopt robots with the aim of reducing costs, competitors are able to do the same, and so profit margins do not initially grow.
The real profits come, however, when the robots are properly adopted and integrated into the company's processes, and they can use that new innovation to develop new products, the researchers suggest.
Those are the findings from a new study from the University of Cambridge and published in IEEE Transactions on Engineering Management.
While robots are known to increase productivity when looking at a whole industry or country, it is less clear whether it helps with profit margins.
The researchers set out to answer that question and see whether companies were using robots to improve processes within companies. And they were also looking to understand whether it had followed the same perhaps unexpected trajectory as when computers were first introduced into businesses.
"If you look at how the introduction of computers affected productivity, you actually see a slowdown in productivity growth in the 1970s and early 1980s, before productivity starts to rise again, which it did until the financial crisis of 2008," said co-author Professor Chander Velu from Cambridge's Institute for Manufacturing.
"It's interesting that a tool meant to increase productivity had the opposite effect, at least at first. We wanted to know whether there is a similar pattern with robotics."
To find out, researchers gathered data for 25 European countries that showed industry-level trends between 1995 and 2017. That data did not include specific companies but did allow them to see whole sectors.
They then gathered robotics data from the International Federation of Robotics (IFR). By setting the two against each other, they were able to see how the adoption of robotics changed profit margins.
There they found that U-shaped curve: that the adoption of robotics drove down profits, initially, even if it came back eventually.
"Initially, firms are adopting robots to create a competitive advantage by lowering costs," said Velu. "But process innovation is cheap to copy, and competitors will also adopt robots if it helps them make their products more cheaply. This then starts to squeeze margins and reduce profit margin."
Join our commenting forum
Join thought-provoking conversations, follow other Independent readers and see their replies