Russian satellite Kosmos-1220 'burned up in atmosphere', claims defence ministry official
But reports conflict with observations from Saudi astronomers in Jeddah, where a fireball was filmed shooting through the sky (see video below)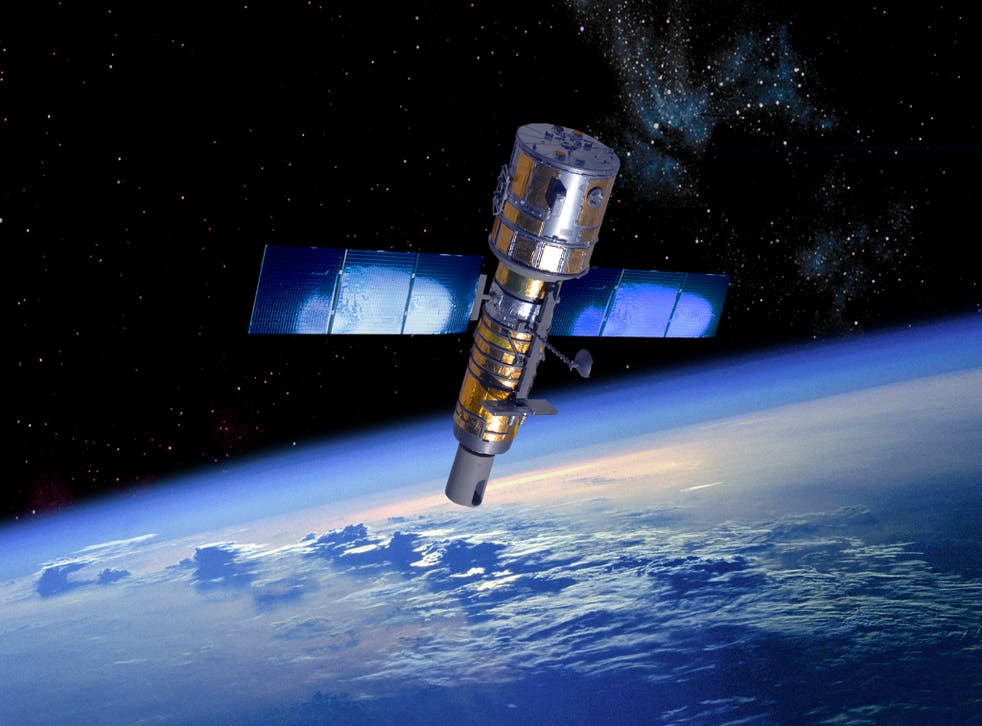 The Russian satellite that was set to crash to Earth yesterday has reportedly burned up on re-entry into the planet's atmosphere, according to officials from the Russian space agency.
Experts had been unable to say precisely where Kosmos-1220, a decommissioned Soviet military device, would end its uncontrolled descent – sparking concerns that the plummeting hardware represented a "very real danger" to populated areas.
Speaking to the Russian news agency Itar-Tass, defence ministry spokesman Colonel Dmitry Zenin reportedly said the fragments of the satellite burned up at 5.58pm Moscow time yesterday (1.58pm GMT).
Colonel Alexei Zolotukhin, who had previously told RIA Novosti that "external factors" made it impossible to predict where Kosmos-1220 would come down, said Russia's Space Command had been monitoring the satellite's re-entry.
Yet their reports conflicted with those of astronomers based in Saudi Arabia, who told the Sabq newspaper: "The [Kosmos-1220] rocket fell and crashed at around 4:40 am (1.40am GMT) on Sunday.
"What distinguishes this incident is that it is an active rocket not debris of a rocket," said Mohammed Aoudeh, director of the Astronomy Centre in Jeddah.
This timing is closer to Nasa's prior predictions that the satellite would come down at approximately 1.49am GMT – and footage apparently taken in Saudi Arabia appeared to show it streaking through the sky as a fireball.
NASA: Space in pictures

Show all 12
While experts had said it was highly likely that some fragments would survive to impact the Earth's surface, there were no reports of injuries from either Saudi Arabia or Russia.
Though Nasa listed Kosmos-1220 at 4,150kg, RIA Novosti reported that Russian space officials had never disclosed the exact weight of the satellite, put into orbit by a Tsiklon-2 rocket in 1980.
Its dramatic return to earth is the latest high-profile satellite re-entry since the European Space Agency's GOCE unit – dubbed the "space Ferrari" because of its sleek and compact design – came down without damage to property in November last year.
The GOCE satellite weighed only one tonne, however – and had innovative ion drive propulsion systems allowing agency officials to direct it down over the uninhabited Southern Ocean.
The probability of debris from Kosmos-1220 coming down on land was predicted to be higher, though it remained statistically unlikely anyone would be harmed.
Heiner Klinkrad, head of the ESA's Space Debris Office, said at the time of GOCE's descent: "In the 56 years of spaceflight, some 15,000 tonnes of man-made space objects have re-entered the atmosphere without causing a single human injury to date."
Register for free to continue reading
Registration is a free and easy way to support our truly independent journalism
By registering, you will also enjoy limited access to Premium articles, exclusive newsletters, commenting, and virtual events with our leading journalists
Already have an account? sign in
Register for free to continue reading
Registration is a free and easy way to support our truly independent journalism
By registering, you will also enjoy limited access to Premium articles, exclusive newsletters, commenting, and virtual events with our leading journalists
Already have an account? sign in
Join our new commenting forum
Join thought-provoking conversations, follow other Independent readers and see their replies