Samsung Galaxy Note 7: Company issues unprecedented statement offering returns after phones explode
The company says that it will 'voluntarily replace' people's devices – an offer that could end up costing the company hundreds of millions of dollars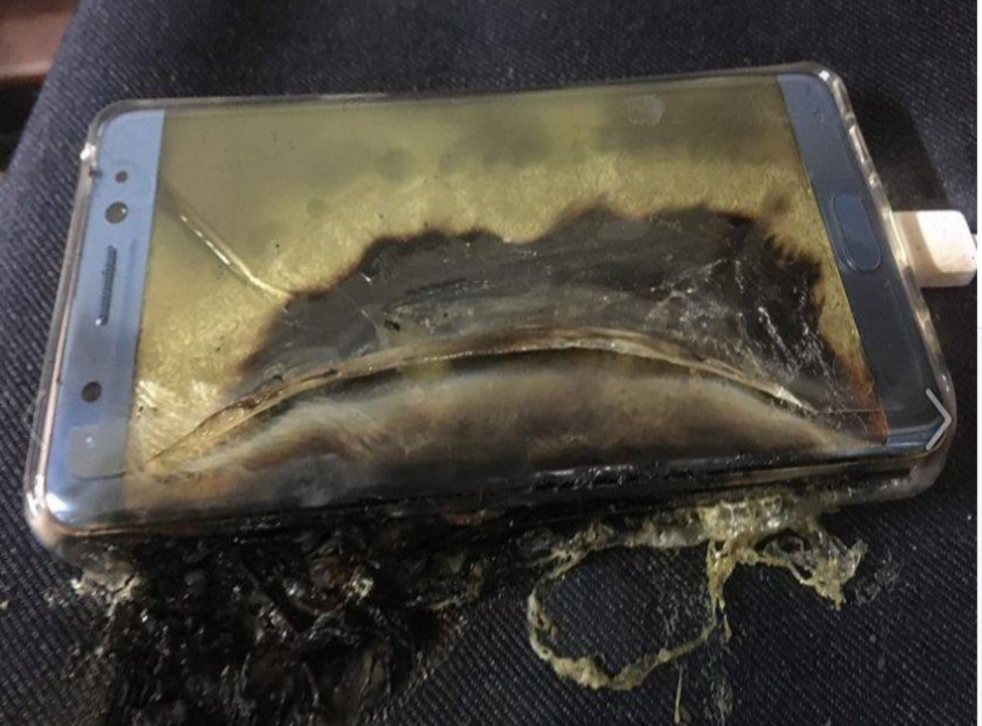 Samsung has released an unprecedented statement after its newest phone kept blowing up. The Galaxy Note 7 – which has been on sale for around two weeks – has been reported to explode when it is being charged up. Though the number of reports are few, it is already being described as one of the biggest tech crises of recent years.
The company has said that it will allow anyone with a Note 7 to have them replaced. It has also said that it is withdrawing the phones from sale.
Exploded Samsung Galaxy Note 7 - in pictures

Show all 7
"Samsung is committed to producing the highest quality products and we take every incident report from our valued customers very seriously," the full statement reads. "In response to recently reported cases of the new Galaxy Note 7, we conducted a thorough investigation and found a battery cell issue.
Samsung Galaxy Note7: Official TVC
"To date (as of 1 September) there have been 35 cases that have been reported globally and we are currently conducting a thorough inspection with our suppliers to identify possible affected batteries in the market. However, because our customers' safety is an absolute priority at Samsung, we have stopped sales of the Galaxy Note 7.
"For customers who already have Galaxy Note 7 devices, we will voluntarily replace their current device with a new one over the coming weeks.
"We acknowledge the inconvenience this may cause in the market but this is to ensure that Samsung continues to deliver the highest quality products to our customers. We are working closely with our partners to ensure the replacement experience is as convenient and efficient as possible."
Register for free to continue reading
Registration is a free and easy way to support our truly independent journalism
By registering, you will also enjoy limited access to Premium articles, exclusive newsletters, commenting, and virtual events with our leading journalists
Already have an account? sign in
Register for free to continue reading
Registration is a free and easy way to support our truly independent journalism
By registering, you will also enjoy limited access to Premium articles, exclusive newsletters, commenting, and virtual events with our leading journalists
Already have an account? sign in
Join our new commenting forum
Join thought-provoking conversations, follow other Independent readers and see their replies