Samsung Galaxy S10 pictured on a bus in South Korea
A worker for the South Korean technology giant appears to have accidentally leaked the latest flagship smartphone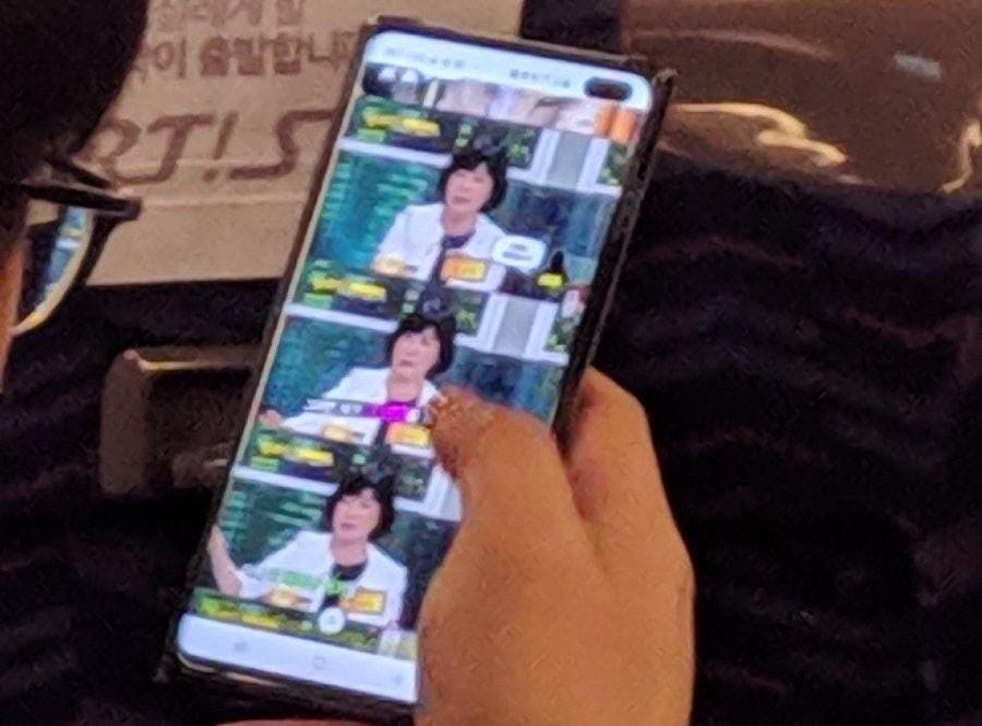 Samsung is still more than a month away from unveiling its next flagship smartphone, expected to be called the Galaxy S10, but a new leak appears to show exactly what to expect from the device.
An image of someone holding a smartphone, together with the caption "Galaxy S10", was posted on Reddit.
The main giveaway that the leak might be real is the front-facing camera, which makes use of an oval hole in the screen in order to include a corner-to-corner display.
Several previous rumours have suggested this design would be used by Samsung in order to avoid the notch utilised by Apple for its latest iPhones.
Other Reddit users appeared to further confirm the legitimacy of the leak, with one purported Samsung woker commenting that the bus appeared to by the shuttle from Samsung's Suwon campus.
Exploded Samsung Galaxy Note 7 - in pictures

Show all 7
"This is the 10+," the Reddit user said. "He has the security case on (flip cover, folded corner on left), but he removed the security software that puts watermark/ employee+deviceID on screen. Lot of trouble for that."
More details were offered up by the Reddit poster, who said the Calaxy S10+ would be around the same size as the Galaxy Note 9."
The Galaxy S10 is expected to come in three different size variants, ranging from the smallest S10 Lite, to a standard S10, to the largest S10+.
Depending on the storage capacity and size of the smartphones, the prices will range from £699 for the 5.8-inch Galaxy S10 Lite, to £1,399 for the 6.4-inch Galaxy S10+.
Other rumours surrounding the forthcoming device include a self-healing screen and a significantly improved rear camera.
The South Korean technology giant is set to reveal the device at a media event in London on 20 February.
Register for free to continue reading
Registration is a free and easy way to support our truly independent journalism
By registering, you will also enjoy limited access to Premium articles, exclusive newsletters, commenting, and virtual events with our leading journalists
Already have an account? sign in
Register for free to continue reading
Registration is a free and easy way to support our truly independent journalism
By registering, you will also enjoy limited access to Premium articles, exclusive newsletters, commenting, and virtual events with our leading journalists
Already have an account? sign in
Join our new commenting forum
Join thought-provoking conversations, follow other Independent readers and see their replies