Galaxy S10: Most ground-breaking feature on new Samsung phone will be unusable with screen protector
Latest Samsung leak reveals an issue with the in-screen fingerprint reader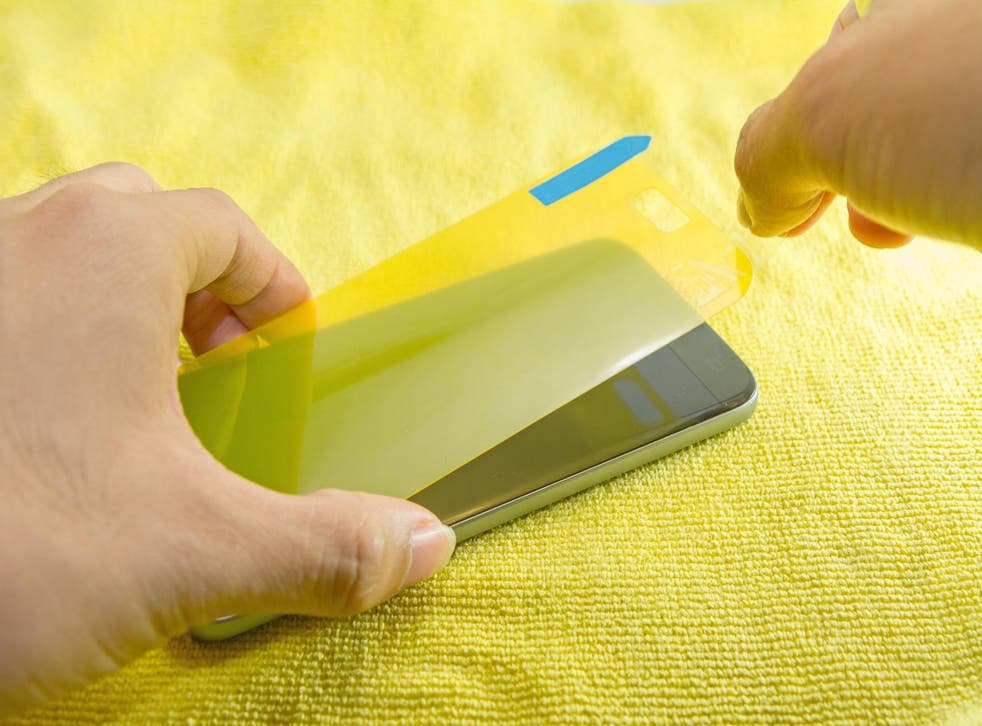 Owners of Samsung's next flagship smartphone will not be able to be able to make use of its most exciting feature if they use a screen protector, according to the latest leak.
The forthcoming phone – expected to be called the Galaxy S10 – is still a month away from being officially revealed, but a slew of leaks and rumours mean many of the key features are already known.
One of the most highly-anticipated features is an in-screen fingerprint sensor, which will allow Samsung to make a full-screen device by not having to place the scanner separately at the bottom of the display or on the rear of the devive.
The latest leak claims that placing a screen protector over the display will make this feature unusable. It was revealed in a tweet by Armadillotek, a US-based firm that manufactures "military grade" screen protectors for high-end Samsung smartphones.
"We have tested our cases on real #GalaxyS10 phones," the firm tweeted. "The in-screen fingerprint does not support screen protector. So our vanguard will have no built in screen protector."
Gadget and tech news: In pictures

Show all 25
Samsung is rumoured to be working on a much tougher screen for the Galaxy S10, with a 2018 patent suggesting it may feature self-healing technology.
The patent described "an anti-fingerprinting composition having a self-healing property, and a film, a laminate, and a device including the anti-fingerprinting composition," for use in a "portable electronic device such as a smart phone or tablet."
A similar self-healing material was featured in the LG Flex 2, a flexible device that came with a bendy screen. Samsung is also planning to launch a flexible phone in 2019, meaning the patent could have been for this device instead.
The South Korean electronics giant does not comment on rumours about upcoming devices and has given no indicaion that the material will be used in its range of Galaxy S10 smartphones.
Numerous previous leaks have revealed other aspects of the Galaxy S10 screen, including a hole punch-style design to incorporate a front-facing camera.
There are also three different variants expected to be released at an event taking place on 20 February.
Each version will vary in size, specs and price, ranging from an entry-level Galaxy S10 E to a high-end model called the Galaxy S10+.
The standard Galaxy S10 will come with a 6.1-inch screen, compared to a 5.8-inch screen of the Galaxy S10 E and the 6.4-inch screen of the Galaxy S10+.
All three devices will come with improved cameras, with a Samsung trademark for Artisitic Live Focus suggesting they will borrow technology usually found in traditional DSLR cameras.
Several prototypes of the new smartphones have already been leaked across social media.
Most recently an alleged Galaxy S10+ was spotted on a bus in South Korea, confirming many of the previous rumours about the phone's design.
Register for free to continue reading
Registration is a free and easy way to support our truly independent journalism
By registering, you will also enjoy limited access to Premium articles, exclusive newsletters, commenting, and virtual events with our leading journalists
Already have an account? sign in
Register for free to continue reading
Registration is a free and easy way to support our truly independent journalism
By registering, you will also enjoy limited access to Premium articles, exclusive newsletters, commenting, and virtual events with our leading journalists
Already have an account? sign in
Join our new commenting forum
Join thought-provoking conversations, follow other Independent readers and see their replies