Samsung Galaxy S6: wireless charging set to be built in to new flagship phone
Phone will support number of different versions of the technology — allowing users to charge the phone using many of the confusing and competing wireless charging standards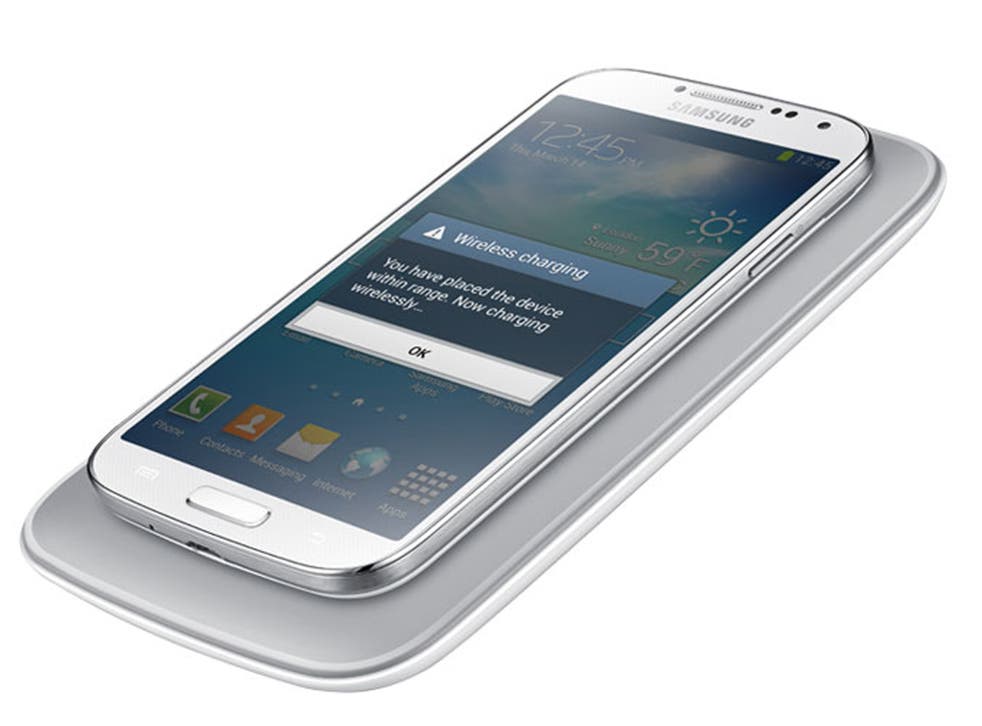 Samsung's new flagship smartphone is set to include wireless charging.
Seho Park, the company's lead engineer for IT and mobile, wrote a long piece on the company's official blog detailing the history of wireless charging technology. Park does not write explicitly that the phone will come with the feature, but implies heavily that it will.
Samsung is slowly teasing the features of the new phone ahead of its release. It is expected to be fully unveiled at the beginning of March, at the Mobile World Congress in Barcelona.
The Galaxy Note 4 and Galaxy S5 support the feature with optional accessories, which add new backs to the phone to enable it. But it is thought that the S6 — the working name of the phone or phones that are set to be unveiled in the coming weeks — will have support for it built in.
In the post, Park writes: "It is expected that 2015 will be a landmark year for the growth of wireless charging deployment, as wireless charging stations will begin to appear in more and more public places.
"Samsung will accelerate to democratize this wireless charging technology with compelling smartphones. With our upcoming Galaxy smartphones, users will be able to enter a new wireless world like never before."
Park points to the fact that recently released components have allowed multiple wireless charging standards on a single chip. That will allow the S6 to navigate the various kinds of charging systems — many other phones with the feature must choose from one of the popular standards like Qi, WPC and PMA.
Register for free to continue reading
Registration is a free and easy way to support our truly independent journalism
By registering, you will also enjoy limited access to Premium articles, exclusive newsletters, commenting, and virtual events with our leading journalists
Already have an account? sign in
Register for free to continue reading
Registration is a free and easy way to support our truly independent journalism
By registering, you will also enjoy limited access to Premium articles, exclusive newsletters, commenting, and virtual events with our leading journalists
Already have an account? sign in
Join our new commenting forum
Join thought-provoking conversations, follow other Independent readers and see their replies