The Independent's journalism is supported by our readers. When you purchase through links on our site, we may earn commission.
Samsung Galaxy S7 water resistance and wireless charging 'accidentally' leaked in new advert
A minute-long advert for the new phone was 'accidentally' leaked on Samsung's YouTube channel
Doug Bolton
Tuesday 16 February 2016 13:23 Comments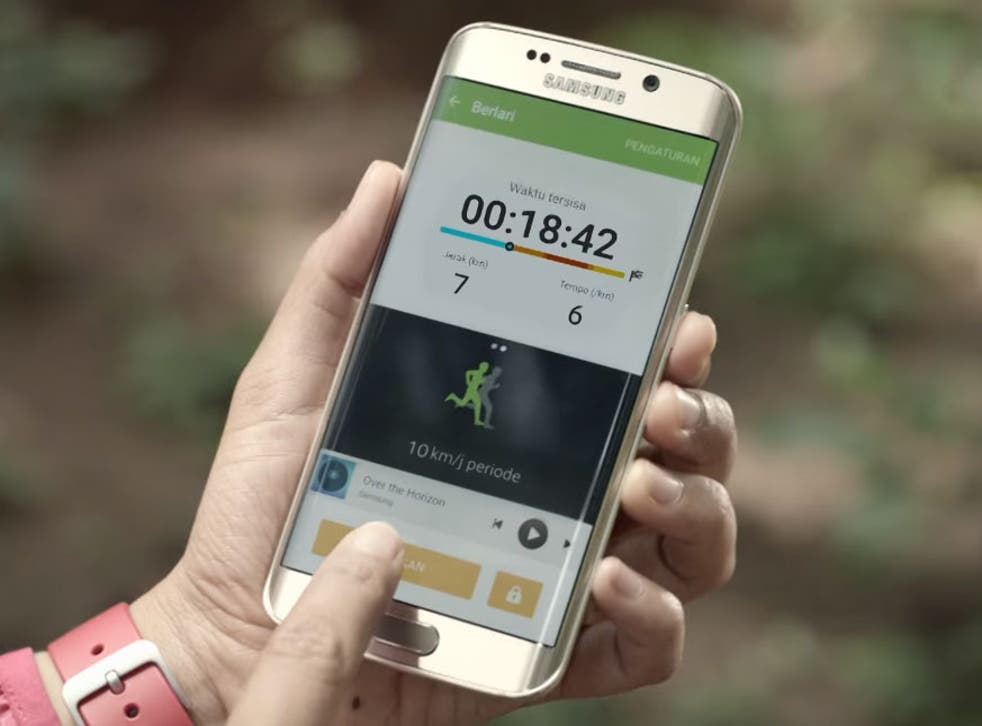 An advert showing what some think could be the Samsung Galaxy S7 has been 'leaked' on YouTube.
A full-length advert for an unnamed phone was released on Samsung Indonesia's YouTube channel, and adds to a number of existing rumours.
Wireless charging is one of the first things we see, as the advert's star, Indonesian archer Dellie Threesyadinda, takes her phone off a circular charging pad.
The phone also looks to be water-resistant, to an extent - in one sequence, we see Threesyadinda practicing in pouring rain, using her phone without any problems.
There's also a few brief shots showing off the phone's fitness-tracking capabilities and its camera.
It's not clear whether all these cool features will be present in the S7, however, because the advert only shows an S6 Edge+, as Android Police editor David Ruddock pointed out on Twitter. Even though the video was published on 12 February and is titled '#TheNextGalaxy', it's not clear whether it's even about the S7 at all.
However, water resistance and camera tweaks have both been rumoured for the S7, so it's possible that Samsung just used the S6 Edge+ as a stand-in for the new phone.
Also discovered recently is an official teaser site for the new phone, again linked to Samsung's Indonesian branch. Naturally, it doesn't give much away, but a few enigmatic taglines appear to hint at new privacy features, water resistance and a better camera.
Both of these pieces of promotional material have been released through Samsung's official channels, so they should be genuine. It's less clear just what device they refer to, and whether they were leaked or simply released in a PR move intended to add to the hype.
It's been a confusing day, but at any rate, we'll know more on 21 February, when Samsung unveils the S7 and S7 Edge at a press event in Barcelona, just ahead of the Mobile World Congress trade show.
Register for free to continue reading
Registration is a free and easy way to support our truly independent journalism
By registering, you will also enjoy limited access to Premium articles, exclusive newsletters, commenting, and virtual events with our leading journalists
Already have an account? sign in
Join our new commenting forum
Join thought-provoking conversations, follow other Independent readers and see their replies