Samsung Pay Card offers rival to Apple Wallet and credit card
Smartphone giant is working with digital banking platform Curve and Mastercard to launch the new feature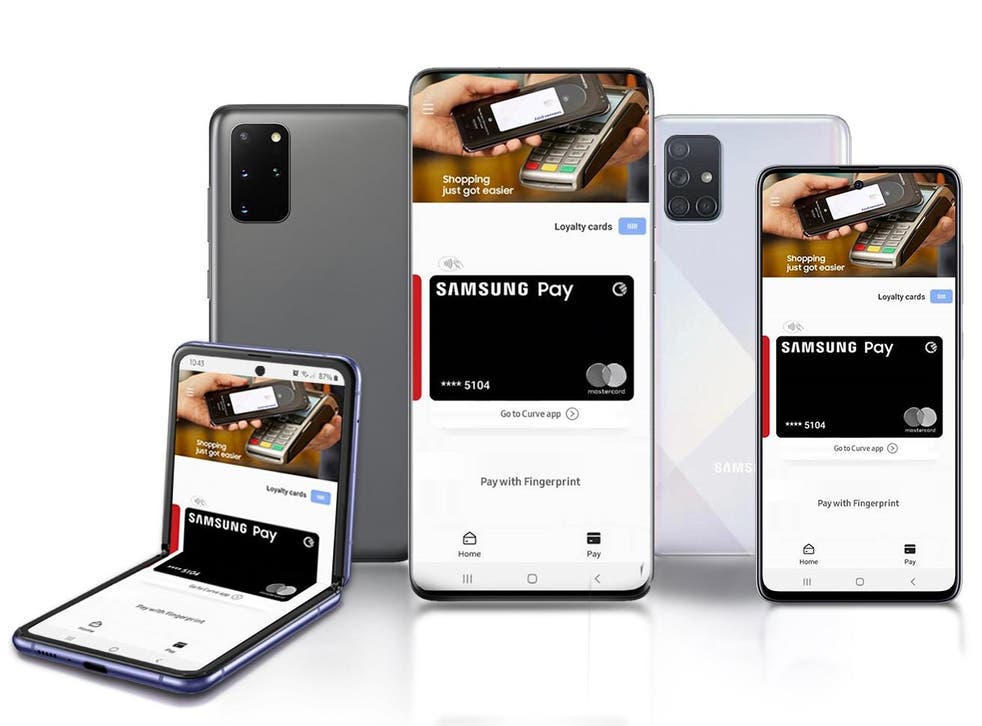 Samsung has partnered with London-based fintech startup Curve to launch a digital payments card later this year.
The Samsung Pay Card will allow users to link all of their bank and loyalty cards to a single digital card on their phone, the tech giant said.
It will also allow people with Samsung smartphones to control their money and view all their spending from a single place.
The company is also working with Mastercard to launch the new feature.
The announcement continues a growing trend of technology firms such as Google and Apple offering a variety of digital payment solutions on their smartphones – last year Apple launched its own credit card for the first time through its Apple Wallet payments app.
The new Pay Card will build on the existing Samsung Pay feature, which allows users to link their bank accounts to their smartphone and then use their device to make digital payments for items.
It will enable users to sync multiple bank cards to one place, alongside various loyalty cards they also have.
In addition, the scheme will allow card users to view all their spending across different cards and accounts in one place.
Gadget and tech news: In pictures

Show all 25
Conor Pierce, Samsung's corporate vice president of UK and Ireland, said: "We are delighted to announce this new partnership with Curve, coming together to provide a new payment solution for Samsung customers which will be available via Samsung Pay later this year.
"At Samsung, our customers are at the heart of everything we do, which is why we strive to create the best technology, services and solutions. The Samsung Pay Card powered by Curve will allow us to expand our Samsung Pay offering, giving our loyal customers even greater benefits and rewards than ever before."
Curve chief executive Shachar Bialic added: "We are delighted to be able to offer Curve's unique benefits to customers of one of the world's biggest brands and enable customers to access a significantly greater range of banking services leading to a healthier financial life with Samsung Pay.
Additional reporting by agencies
Register for free to continue reading
Registration is a free and easy way to support our truly independent journalism
By registering, you will also enjoy limited access to Premium articles, exclusive newsletters, commenting, and virtual events with our leading journalists
Already have an account? sign in
Register for free to continue reading
Registration is a free and easy way to support our truly independent journalism
By registering, you will also enjoy limited access to Premium articles, exclusive newsletters, commenting, and virtual events with our leading journalists
Already have an account? sign in
Join our new commenting forum
Join thought-provoking conversations, follow other Independent readers and see their replies