Samsung to sell refurbished Galaxy Note 7 phones in emerging markets
Environmental factors are believed to be behind the reported move
Aatif Sulleyman
Tuesday 21 February 2017 11:46 Comments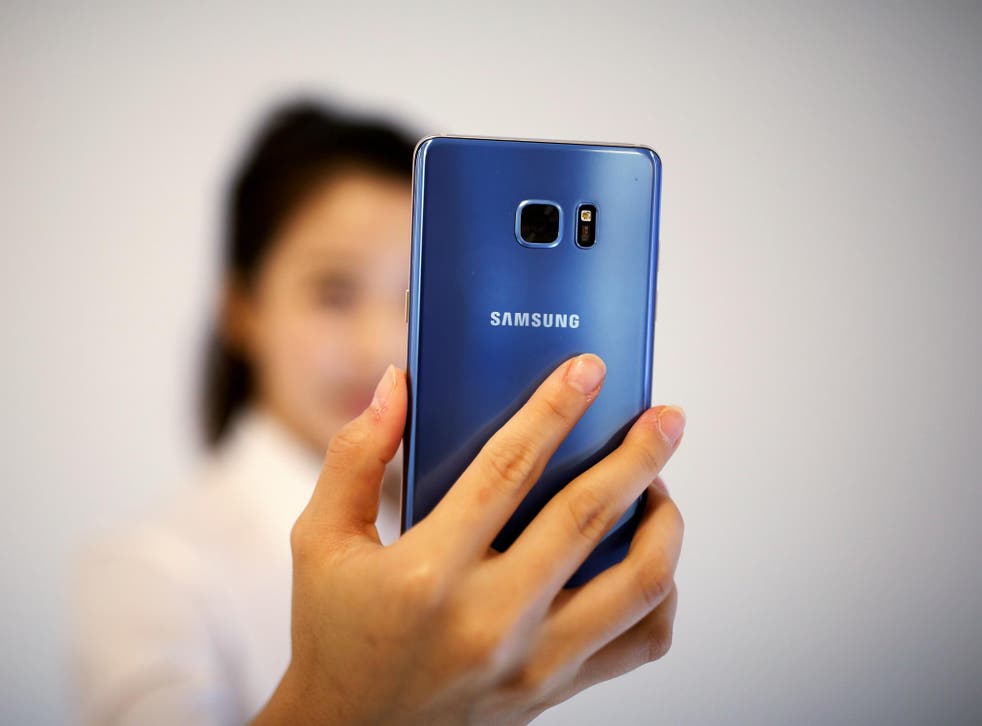 Samsung is reportedly planning to resurrect the catastrophic Galaxy Note 7 later this year.
The firm will sell modified versions of the handset in emerging markets, including India and Vietnam, according to Hankyung, which claims the move is designed to help Samsung minimise losses and avoid a potential environmental fine.
The refurbished Note 7s will reportedly feature many of the same components as the original and go on sale in June.
Exploded Samsung Galaxy Note 7 - in pictures

Show all 7
However, Samsung is believed to have downgraded the battery capacity from 3,500mAh to either 3,200mAh or 3,000mAh.
The company's investigation into the Note 7 identified several battery defects.
The first issues were traced back to the batteries manufactured by Samsung subsidiary Samsung SDI.
According to the company, the main issue with them was that "the negative electrode was deflected in the upper-right corner." However, it says that an incorrectly located negative electrode tip was a factor too.
Samsung reacted to the initial wave of explosion reports by expanding production of Note 7s equipped with batteries made by Hong Kong firm Amperex Technology. However, these were also faulty.
The company claims to have recovered 98% of the handsets it sold, burning through 200,000 of them during its investigation.
This leaves Samsung with around 2.5 million unwanted Note 7s, according to Hankyung, which adds that the firm could face punishment at the hands of South Korea's Ministry of Environment if they aren't disposed of properly.
It's easy to forget that, before the first reports of explosions emerged, the Note 7 was shaping up as one of 2016's gadgets of the year, impressing reviewers with its excellent display, stylus, camera and iris-scanner.
Register for free to continue reading
Registration is a free and easy way to support our truly independent journalism
By registering, you will also enjoy limited access to Premium articles, exclusive newsletters, commenting, and virtual events with our leading journalists
Already have an account? sign in
Register for free to continue reading
Registration is a free and easy way to support our truly independent journalism
By registering, you will also enjoy limited access to Premium articles, exclusive newsletters, commenting, and virtual events with our leading journalists
Already have an account? sign in
Join our new commenting forum
Join thought-provoking conversations, follow other Independent readers and see their replies