Nearly half of UK children think robots will be teachers in 50 years, poll finds
Students main desire for future is clean drinking water, followed by the existence of rainforests and non-polluted air, study suggests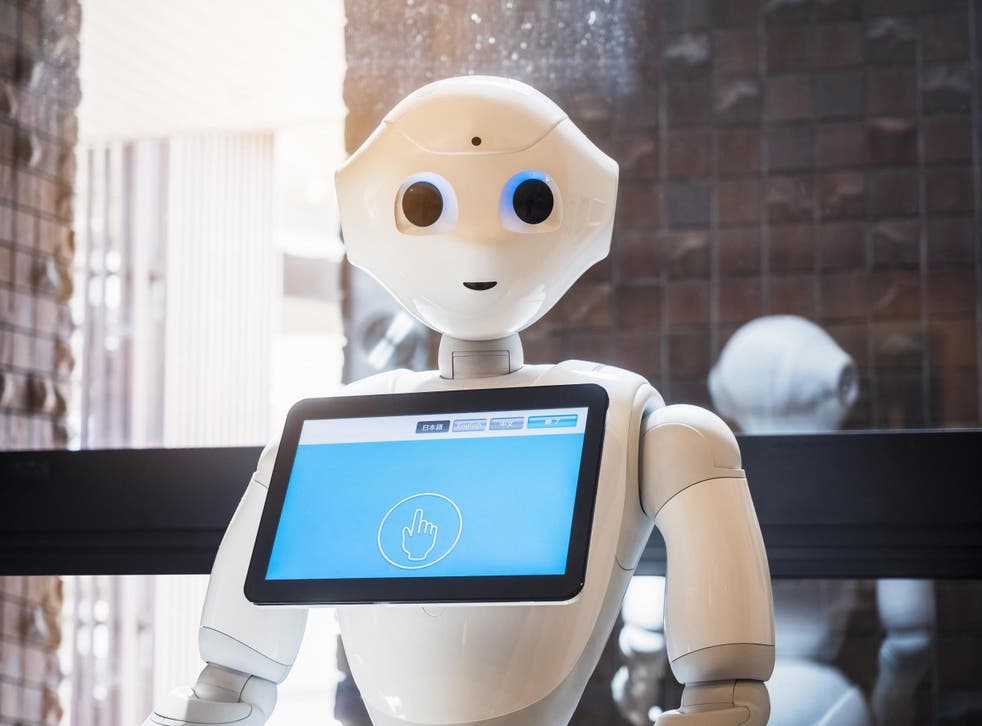 Nearly half of the UK's children expect their teachers to be replaced by robots within the next 50 years, according to a new study.
A poll of 1,002 children aged eight to sixteen found 47 per cent think they will receive their education from high-tech androids in future schools.
Three-quarters of respondents also believe homes will have robot helpers within the same timeframe.
A further one in five think that in just five decades, British people will be able to have a holiday in space.
However, three in four expect that, after half a century, not a single city will have clean air, with the majority predicting that the polar ice caps will have melted.
Jeff Bezos' plan for future space colonies

Show all 11
"It's sad to see so many young people concerned for the future of the environment," said Robert Cheesewright of Smart Energy GB, which commissioned the research.
When asked what they most would like to see in 50 years' time, the children who answered the survey prioritised fresh drinking water at 22 per cent, followed by rainforests at 13 per cent and cities with clean air at 10 per cent.
And another 40 per cent are worried that there will be no polar bears left due to global warming.
One in 18 under-16s are so concerned about climate breakdown, they confess to worrying about it every single day.
Despite these concerns, 45 per cent are looking forward to the invention of hoverboards, while one in 10 believe humanity will have encountered extra-terrestrials by 2069.
This year, hundreds of thousands of children around the world have taken part in school strikes to demand action on climate change.
SWNS
Register for free to continue reading
Registration is a free and easy way to support our truly independent journalism
By registering, you will also enjoy limited access to Premium articles, exclusive newsletters, commenting, and virtual events with our leading journalists
Already have an account? sign in
Register for free to continue reading
Registration is a free and easy way to support our truly independent journalism
By registering, you will also enjoy limited access to Premium articles, exclusive newsletters, commenting, and virtual events with our leading journalists
Already have an account? sign in
Join our new commenting forum
Join thought-provoking conversations, follow other Independent readers and see their replies