Rising sea levels will soon destroy underground US internet cables, scientists warn
'The expectation was that we'd have 50 years to plan for it. We don't have 50 years'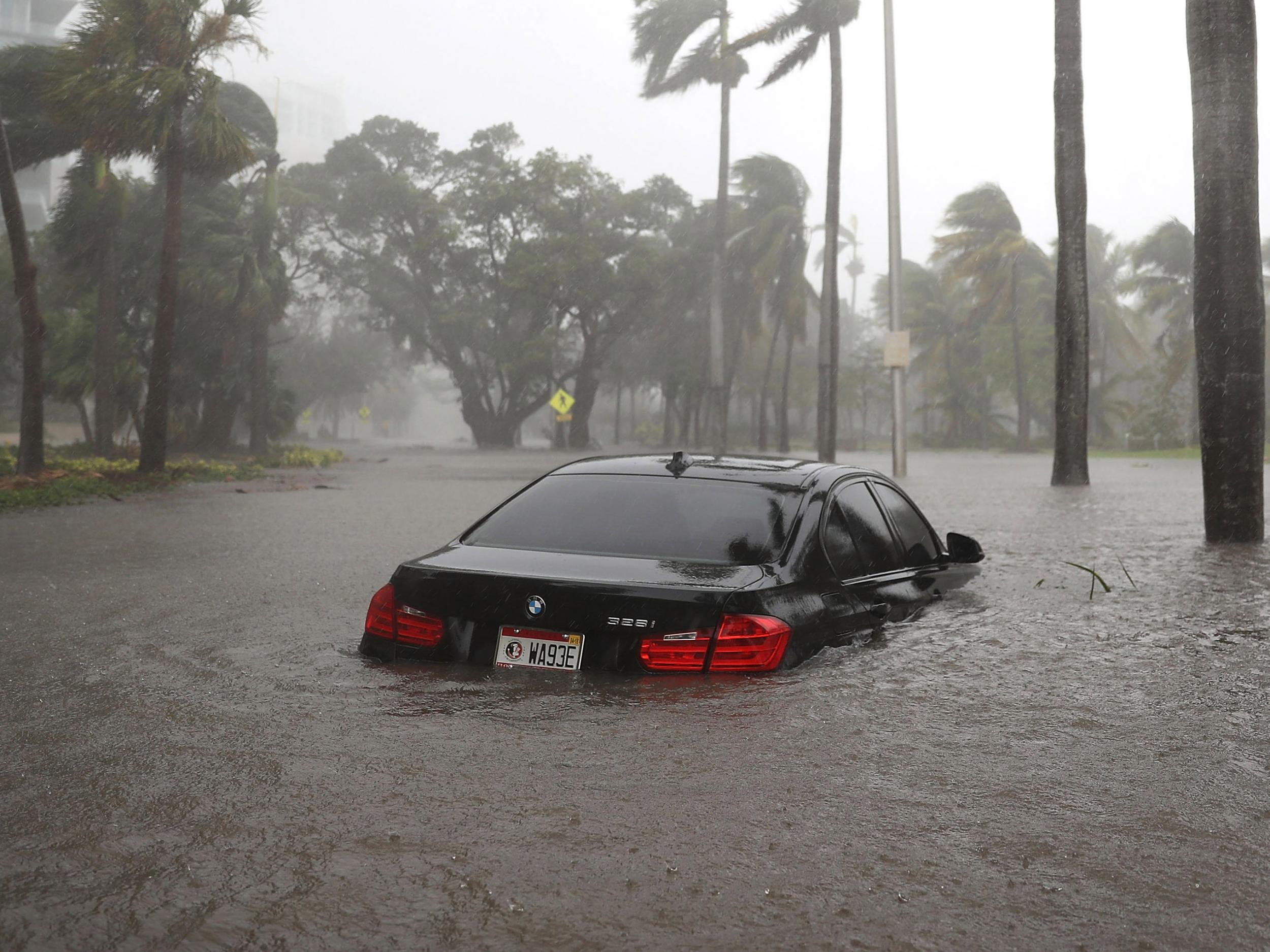 Underground internet cables criss-crossing coastal regions will be inundated by rising seas within the next 15 years, according to a new study.
Thousands of miles of fibre optic cables are under threat in US cities like New York, Seattle and Miami, and could soon be out of action unless steps are taken to protect them.
The report, presented at a meeting of internet network researchers in Montreal, is among the first to reveal the damage a changing climate will cause for the network of cables and data centres that underpins so much of modern life.
What shocked computer scientist Professor Paul Barford and his colleagues most when they investigated the effect of rising tides on US cities was the speed at which the internet will be compromised.
"Most of the damage that's going to be done in the next 100 years will be done sooner than later," said Professor Barford, a researcher at the University of Wisconsin-Madison.
"That surprised us. The expectation was that we'd have 50 years to plan for it. We don't have 50 years."
Most of this infrastructure was constructed around 25 years ago along trails running parallel with highways and coastlines, with no thought given to how geography would alter as the climate changed
In their study, presented at the Applied Networking Research Workshop, the scientists combined a comprehensive map of the internet's physical structure with projections of sea level rise produced by the US National Oceanic and Atmospheric Administration (NOAA).
10 photographs to show to anyone who doesn't believe in climate change
Show all 10
The most at-risk stretches of cable were unsurprisingly those already close to sea level, meaning the slight increases predicted for the next few years will be enough to cover them.
The researchers estimated that in total more than 4,000 miles of buried fibre optic cable in the US will be submerged by 2033.
Massive underwater internet cables link North America with the rest of the world, and the landing points where these cables end will be submerged "in a short period of time", according to Professor Barford.
While the large transoceanic cables are completely waterproof, the buried smaller fibre optic cables are not and if they are submerged there could be far-reaching impacts not only in the coastal US but potentially around the world.
Flooding in coastal cities has been acknowledged as a major threat, and many areas have already begun building hardy sea walls to prepare for the worst. Professor Barford said such preparations will go some way to protecting the internet, but will probably not be enough.
"The first instinct will be to harden the infrastructure," said Professor Barford.
"But keeping the sea at bay is hard. We can probably buy a little time, but in the long run it's just not going to be effective."
Professor Barford said recent hurricanes and storm surges in the eastern US had already given a taste of the kind of flooding that is to come. He said this study should serve as a "wake-up call" that prompts a discussion about how to protect the world's precious internet from climate change.
Efforts have also been made in the UK to predict the impact of climate change on the nation's digital infrastructure, with the major threats thought to be "flooding from increased winter rainfall, changes to humidity and temperature and high winds".
Join our commenting forum
Join thought-provoking conversations, follow other Independent readers and see their replies