Textiles that can clean themselves with light developed by Australian nanoscientists
The nano-treated textiles can clean themselves within six minutes when exposed to light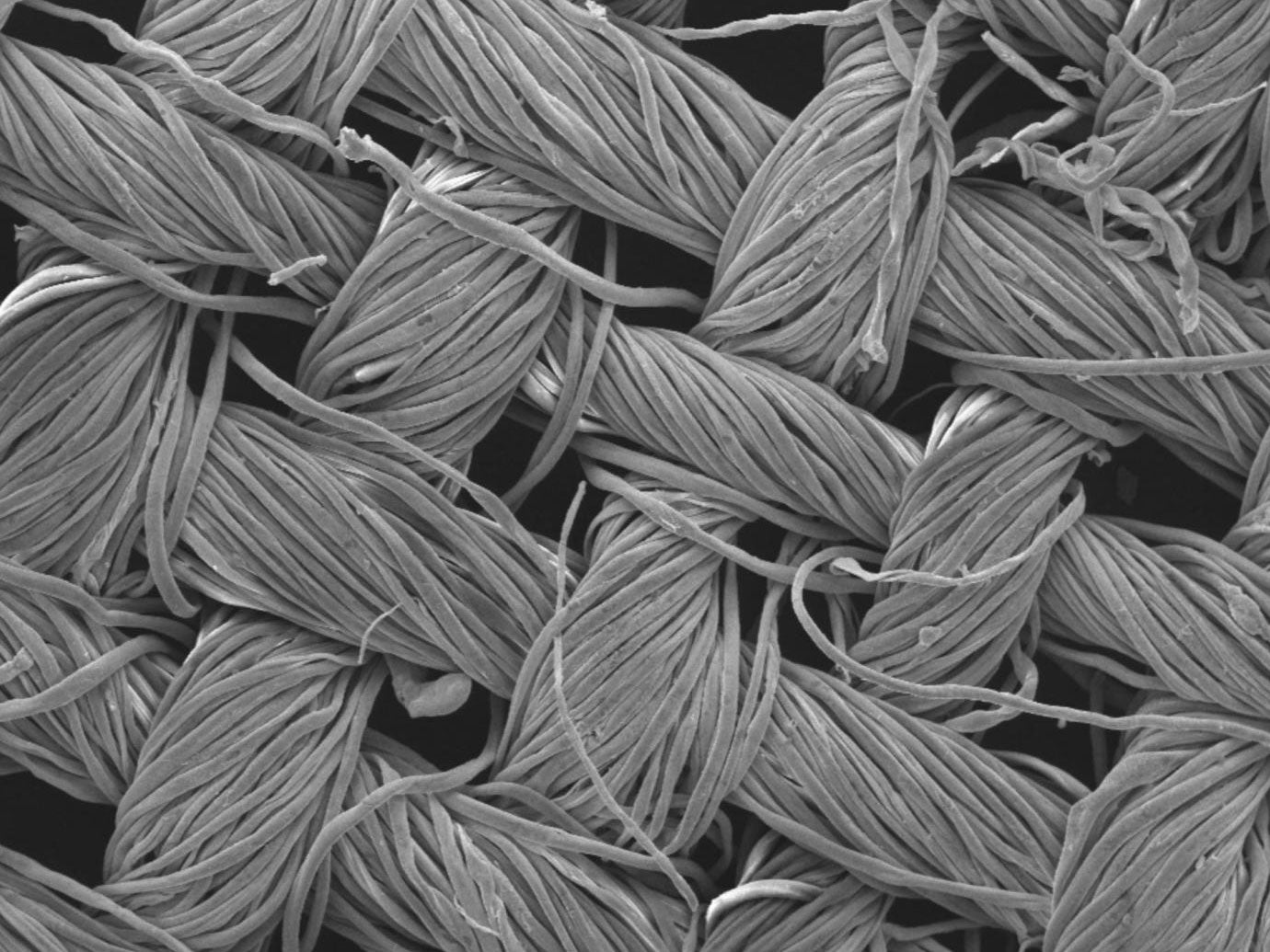 You could one day wash your clothes by exposing them to light, if pioneering materials developed by Australian nanotechnology researchers prove successful.
A team of scientists from RMIT University in Melbourne have developed a cheap and efficient way to create textiles fused with nanostructures capable of degrading organic matter when exposed to light.
Their techniques pave the way for the creation of clothes which could be cleaned of daily grime simply by being put under a lightbulb, or even worn outside during the day.
The technology behind the idea isn't new - the team worked with copper and silver-based nanostructures, which create 'hot electrons' when exposed to light. These electrons then release energy, which enables the nanostructures to degrade organic matter.
Such structures have been created before, but usually only on a small scale, in costly and time-consuming processes.
Science news in pictures
Show all 20
The RMIT team found an easier way, by growing the structures directly onto textiles. By dipping the materials into a series of solutions, they were able to grow stable nanostructures on them within 30 minutes.
When exposed to light, some of these treated materials managed to spontaneously clean themselves within six minutes.
The next step for the team is to start testing their "nano-enhanced" textiles with organic compounds which would be relevant to consumers, like wine or tomato sauce.
Unfortunately, the university's Dr Rajesh Ramanathan says he has much more work to do before we can throw away our washing machines.
However, he did say: "This advance lays a strong foundation for the future development of fully self-cleaning textiles."
Join our commenting forum
Join thought-provoking conversations, follow other Independent readers and see their replies