Self-driving car completes longest autonomous journey in UK
Nissan Leaf car drove 230 miles unaided from Bedfordshire to Sunderland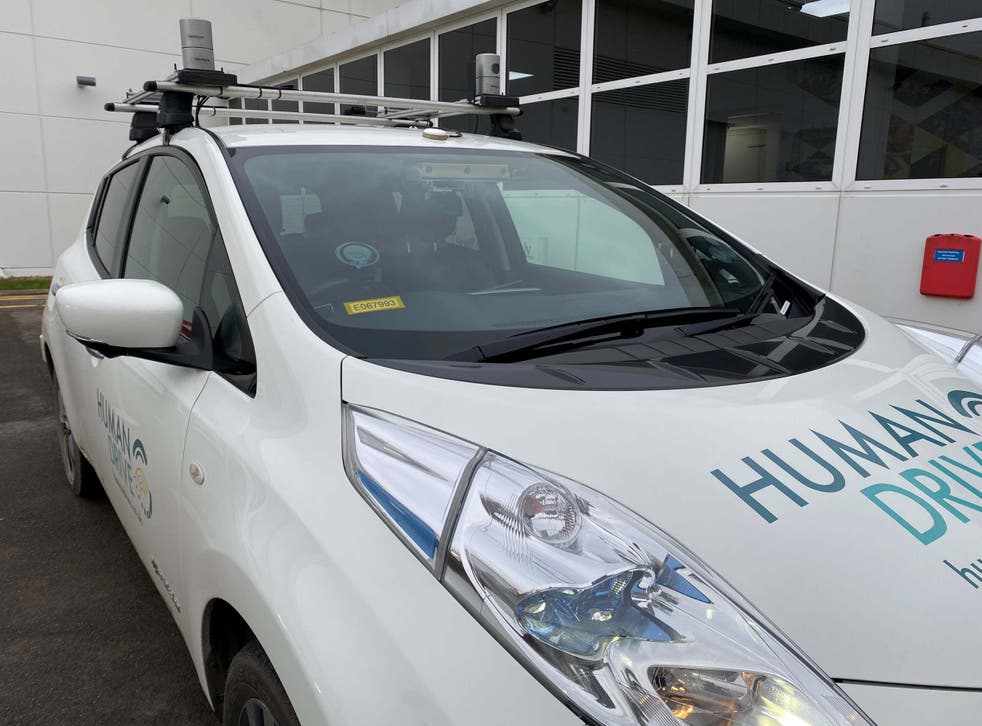 A self-driving car has completed the longest and most complex journey made by an autonomous vehicle in the UK.
The Nissan Leaf drove 230 miles unaided, from the firm's technical centre in Bedfordshire to its Sunderland factory, navigating the M1 motorway, busy roundabouts and unmarked country lanes.
The partly state-funded project, which was 30 months in the making, comes as Britain seeks to entice developers of autonomous vehicles
The government in 2017 estimated the UK market for connected and self-driving vehicles could be worth some £28bn by 2035, amid a £907bn global market.
"Other drivers around the vehicle would not have noticed that the vehicle is actually fully autonomous," said Nissan's head of European research and development David Moss.
Nissan Leaf 2017

Show all 12
"The vehicle is much more aware of what is happening in that surrounding area than possibly a driver would be because of the amount of sensors which are continually monitoring the environment."
Aided by eight laser scanners, seven cameras, radar and six electronic control units, the vehicle also carried two people ready to take control if necessary.
As well as receiving government funds, the £13.5m project known as HumanDrive worked with the relevant authorities to receive approval. The project was led by Nissan as part of a consortium.
Several safety measures were put into place including regular breaks, risk assessments and having someone in both the driver's and front passenger's seat in case of emergency.
Nissan has previously said the UK's flexible approach to testing autonomous vehicles helped it pick London for its first European tests in 2017.
Junior business minister Nadhim Zahawi hailed the news as "an incredible achievement for Nissan and the HumanDrive consortium, and a huge step towards the rollout of driverless cars on UK streets".
But the advancement of self-driving cars around the world has been hampered by safety concerns and problems regarding insurance liability.
The government says its priority is to facilitate the safe rollout of more advanced self-driving cars when the sector is able to do so.
"You're not going to see all of this tomorrow in a vehicle," Mr Moss said. "But what you will see is elements of it progressively come in ... over the years."
Additional reporting by Reuters
Register for free to continue reading
Registration is a free and easy way to support our truly independent journalism
By registering, you will also enjoy limited access to Premium articles, exclusive newsletters, commenting, and virtual events with our leading journalists
Already have an account? sign in
Register for free to continue reading
Registration is a free and easy way to support our truly independent journalism
By registering, you will also enjoy limited access to Premium articles, exclusive newsletters, commenting, and virtual events with our leading journalists
Already have an account? sign in
Join our new commenting forum
Join thought-provoking conversations, follow other Independent readers and see their replies