Self-parking Volvo ploughs into journalists after owner neglects to pay for extra feature that stops cars crashing into people
The video has horrified many — but it's not clear that anything actually went wrong
Andrew Griffin
Wednesday 27 May 2015 10:17 Comments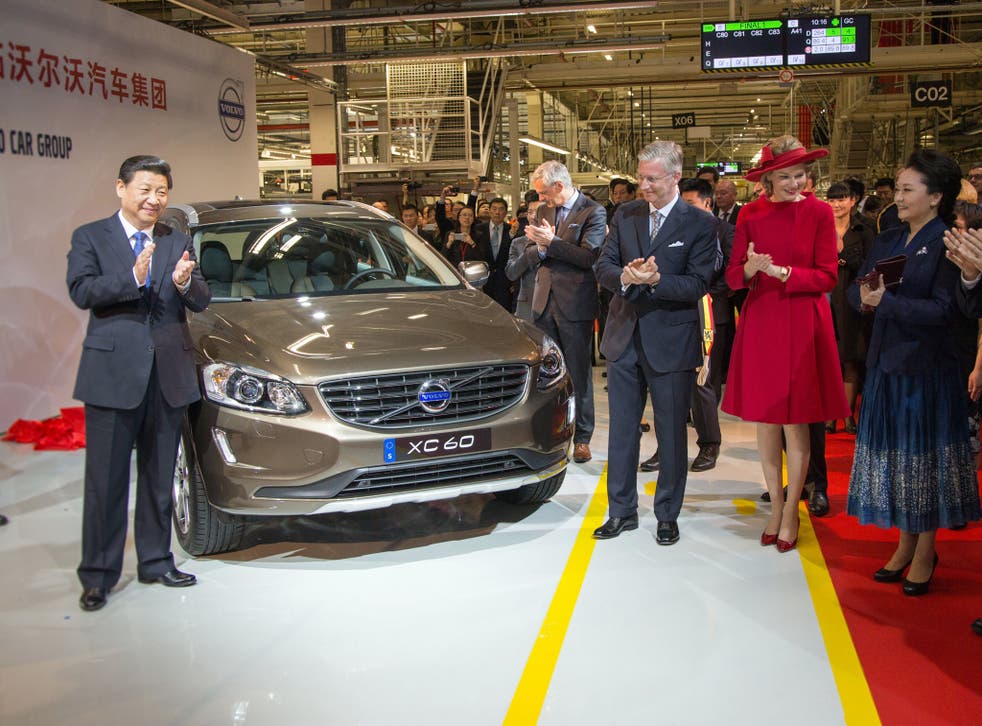 A video showing a car attempting to park but actually plowing into journalists might have resulted from the Volvo's owner not paying an extra fee to have the car avoid pedestrians.
The video, taken in the Dominican Republic, shows a Volvo XC60 reversing itself, waiting, and then driving back into pedestrians at speed. The horrifying pictures went viral and were presumed to have resulted from a malfunction with the car — but the car might not have had the ability to recognise a human at all.
The accident may have happened because owners have to pay for a special feature known as "pedestrian detection functionality", which costs extra. The cars do have auto-braking features as standard, but only for avoiding other cars — if they are to avoid crashing into pedestrians, too, then owners must pay extra.
"It appears as if the car in this video is not equipped with Pedestrian detection," Volvo spokesperson Johan Larsson told Fusion. "This is sold as a separate package."
The feature uses a radar and camera to see pedestrians.
Even if the car had been fitted with such functionality, the driver would likely have overridden it because of the way they were driving, Larsson told Fusion.
"The pedestrian detection would likely have been inactivated due to the driver inactivating it by intentionally and actively accelerating," Larsson said. "Hence, the auto braking function is overrided by the driver and deactivated."
The blog that uploaded the video said that the two men "were bruised but are ok". They said that "sources" had told them that "the drivers forgot to turn on 'City-Safe' mode".
'City-Safe' is the mode that stops the cars from crashing into others when they are moving at 30 mph or less. But even if the mode were turned on, it's unable to spot humans.
Register for free to continue reading
Registration is a free and easy way to support our truly independent journalism
By registering, you will also enjoy limited access to Premium articles, exclusive newsletters, commenting, and virtual events with our leading journalists
Already have an account? sign in
Register for free to continue reading
Registration is a free and easy way to support our truly independent journalism
By registering, you will also enjoy limited access to Premium articles, exclusive newsletters, commenting, and virtual events with our leading journalists
Already have an account? sign in
Join our new commenting forum
Join thought-provoking conversations, follow other Independent readers and see their replies