The Independent's journalism is supported by our readers. When you purchase through links on our site, we may earn commission.
Sex robots with 'resistance setting' let men simulate rape and should be outlawed, say campaigners
'The robots normalise sexual violence. They service and provide a distraction for criminal impulses that should probably be subject to psychiatric intervention'
Chris Baynes
Friday 22 September 2017 09:14 Comments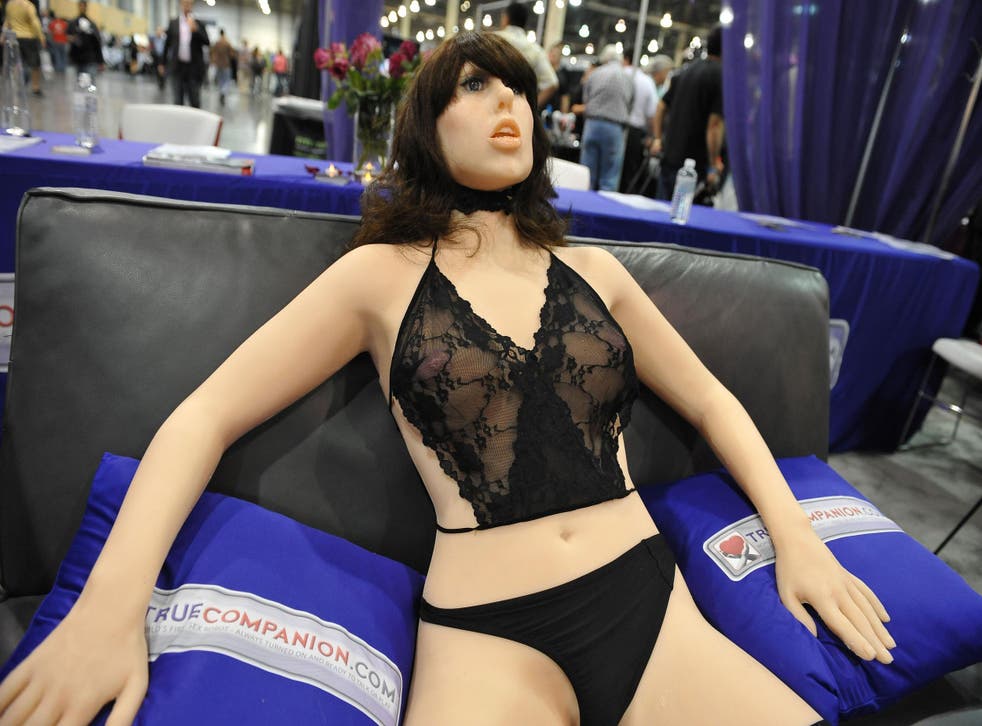 A sex robot with a "resistance setting" that allows men to simulate rape should be banned, a lawyer has said.
Kate Parker, who runs a charity which teaches school pupils about consent, warned the "uniquely sinister" technology normalised sexual assault.
Robotics company True Companion sells a $9,995 (£7,408) sex doll with programmable personalities including "Frigid Farrah".
The American manufacturer has advertised the character as "reserved and shy" and told customers "if touched in a private area, more than likely she will not be too appreciative of your advance".
The company said the "Roxxxy Gold" robot offered men the chance to "realise their most private sexual dreams", a promise some critics saw as "encouraging rapists to find a supposedly safe outlet" for their crimes.
True Companion insisted the technology was "simply not programmed to participate in a rape scenario".
But Ms Parker, founder of the Schools Consent Project, a British charity which sends lawyers into classrooms to speak to pupils about sexual offences, said: "In simulating resistance, [the robot] enables users to simulate rape."
She added: "The robots normalise sexual violence
"They service and provide a distraction for criminal impulses that should probably be subject to psychiatric intervention."
In 60 seconds: The dark side of the sex robot craze
True Companion lets customers pick one of 73 hair colours in 39 styles as well as customise the eyes, eyebrows, nails, skin tone and pubic hair of their robot.
The Roxxxy Gold features programmable personalities including "Wild Wendy", "S&M Susan", and a "Young Yoko" persona advertised as "barely 18".
But it is the "Frigid Farah" setting that has caused most controversy.
"Rape is not an act of sexual passion. It is a violent crime," wrote Laura Bates, founder of the Everyday Sexism Project, in July. "We should no more be encouraging rapists to find a supposedly safe outlet for it than we should facilitate murderers by giving them realistic, blood-spurting dummies to stab."
A report by the Foundation for Responsible Robotics this year year found "major disagreement" among academics, the public, and the sex industry about the ethics of such technology.
"Some say it's better to rape a robot than a person, but others think it would encourage rape," said Professor Noel Sharkey, the foundation's co-director.
Ms Parker said the technology promoted "criminal sexual behaviour" and "should be outlawed accordingly".
She pointed to laws which criminalise pornography sites if they are deemed to "deprave and corrupt persons" and drawings or computer-generated images of child pornography, even if no children were harmed in their production.
"The causative link between exposure and behaviour is sufficiently well established that it already shapes our laws on pornography," the barrister wrote in a blog for her 5 Paper Buildings chambers. "If the net of criminal liability is cast wide enough to encompass this kind of content, there's a compelling argument to criminalise inventions like Roxxxy too."
She added: "The sophistication of the design and technology behind Roxxxy marks a step forward for robotics. For human society, it's an unquestionable regression."
True Companion, founded by computer engineer Douglas Hines, said claims the robot allowed men to carry out rape scenarios was "pure conjecture on the part of others".
"When our sex robot, Roxxxy, is using her Frigid Farrah personality... she provides her opinion or feedback, just as any person would on a date," read a company statement.
It added: "For instance, you would not immediately passionately kiss a person (male or female) that you just met on your first date. Likewise, Frigid Farrah would also tell you that she just met you if you try to 'move' too quickly.
"Frigid Farrah can be used to help people understand how to be intimate with a partner. Rape simply isn't an interaction that Roxxxy supports nor is it something that our customers are requesting."
Register for free to continue reading
Registration is a free and easy way to support our truly independent journalism
By registering, you will also enjoy limited access to Premium articles, exclusive newsletters, commenting, and virtual events with our leading journalists
Already have an account? sign in
Register for free to continue reading
Registration is a free and easy way to support our truly independent journalism
By registering, you will also enjoy limited access to Premium articles, exclusive newsletters, commenting, and virtual events with our leading journalists
Already have an account? sign in
Join our new commenting forum
Join thought-provoking conversations, follow other Independent readers and see their replies