Site that started social networking folds – due to lack of popularity
Nine years after blazing an internet trail, it's all over for Friendster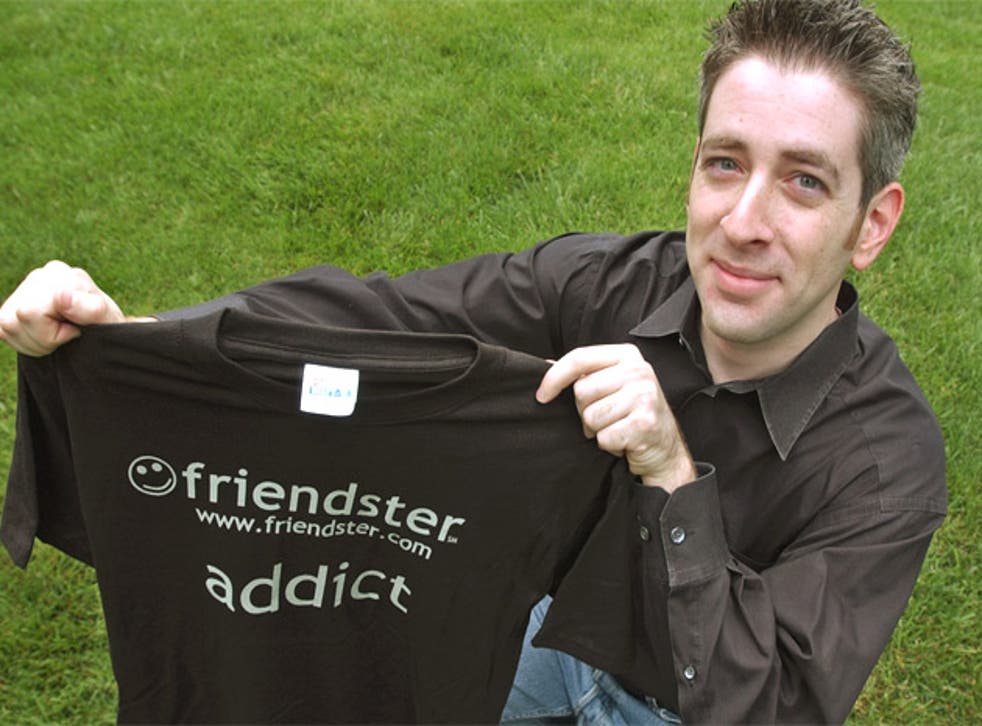 Back when "social networking" meant drinks in a pub and YouTube was barely a flicker in the minds of its creators, a website offering something new caused ripples that would reach far beyond Silicon Valley.
Friendster, launched in 2002, promised to connect groups of people in a way email could never hope to do. As legend has it, it was conceived by its computer engineer co-founder, Jonathan Abrams, as a way to meet women after a failed romance.
But this week, after nearly a decade in which young upstarts such as Myspace and Facebook have grown to become online behemoths, Friendster told its remaining and loyal users their data would be deleted as the site prepared to justify its continued existence by relaunching in a new guise.
Admitting defeat in the face of fearsome competition marked the end of the line for one of the internet's true pioneers. Friendster's early success saw it become one of the most talked about, and written about, internet start-ups, propelling Abrams into a minor celebrity.
Indeed it was seen as such a hot property that, in 2003, Google offered to buy the company for $30m. Abrams, taking advice from a number of leading investors and venture capitalists, turned down the offer. Three years later The New York Times suggested that in saying no to Google Abrams had missed out on the chance to own Google stock and a new status as a billionaire.
As the site grew so did the technical problems affecting it, with users complaining it had become sluggish.
In the meantime Myspace, which was launched in 2003, offered more technical features and was also far more open, allowing visitors to view the profiles of other users. Friendster quickly started to look tired and, as it failed to meet expectations, in 2004, Abrams was ditched as the company's chief executive.
Before it had a chance to regain momentum up popped Facebook, which had built up an air of exclusivity by initially limiting its users to university students before unleashing its easy-to-use interface on the world, quickly leapfrogging Myspace.
Azeem Azhar was Friendster member number 1,938 when he signed up in 2002. Today he is Chief Executive of Peer Index, a technology company analysing social media.
"First isn't always best," he said. "Friendster got some very early success but before they got a chance to cement themselves, other competition came in. By the time Friendster should have become essential Facebook had already won the race."
Paul Miller, head of digital at Cision, agrees that while the business showed early promise, it was ultimately the advent of Facebook that sounded the death knell for the site.
"I don't think that you can divorce Facebook's rise from the demise of Friendster," he said.
Miller said: "Facebook tapped into the fact that people like to look at pictures of their social circle and for its users made a projection of a full, rounded social life."
Despite losing the popularity contest in the west, Friendster maintained a following (more than 100 million users to Facebook's 600 million) particularly in places such as south-east Asia. In 2009 the company was bought by Malaysian internet firm MOL Global for a reported $40m (£25m). But even that couldn't breathe new life into a fallen giant.
Register for free to continue reading
Registration is a free and easy way to support our truly independent journalism
By registering, you will also enjoy limited access to Premium articles, exclusive newsletters, commenting, and virtual events with our leading journalists
Already have an account? sign in
Register for free to continue reading
Registration is a free and easy way to support our truly independent journalism
By registering, you will also enjoy limited access to Premium articles, exclusive newsletters, commenting, and virtual events with our leading journalists
Already have an account? sign in
Join our new commenting forum
Join thought-provoking conversations, follow other Independent readers and see their replies