Skybox: Google Maps goes real-time – but would you want a spy in the sky staring into your letter box?
Satellite would enable Google Earth to offer live images in much greater detail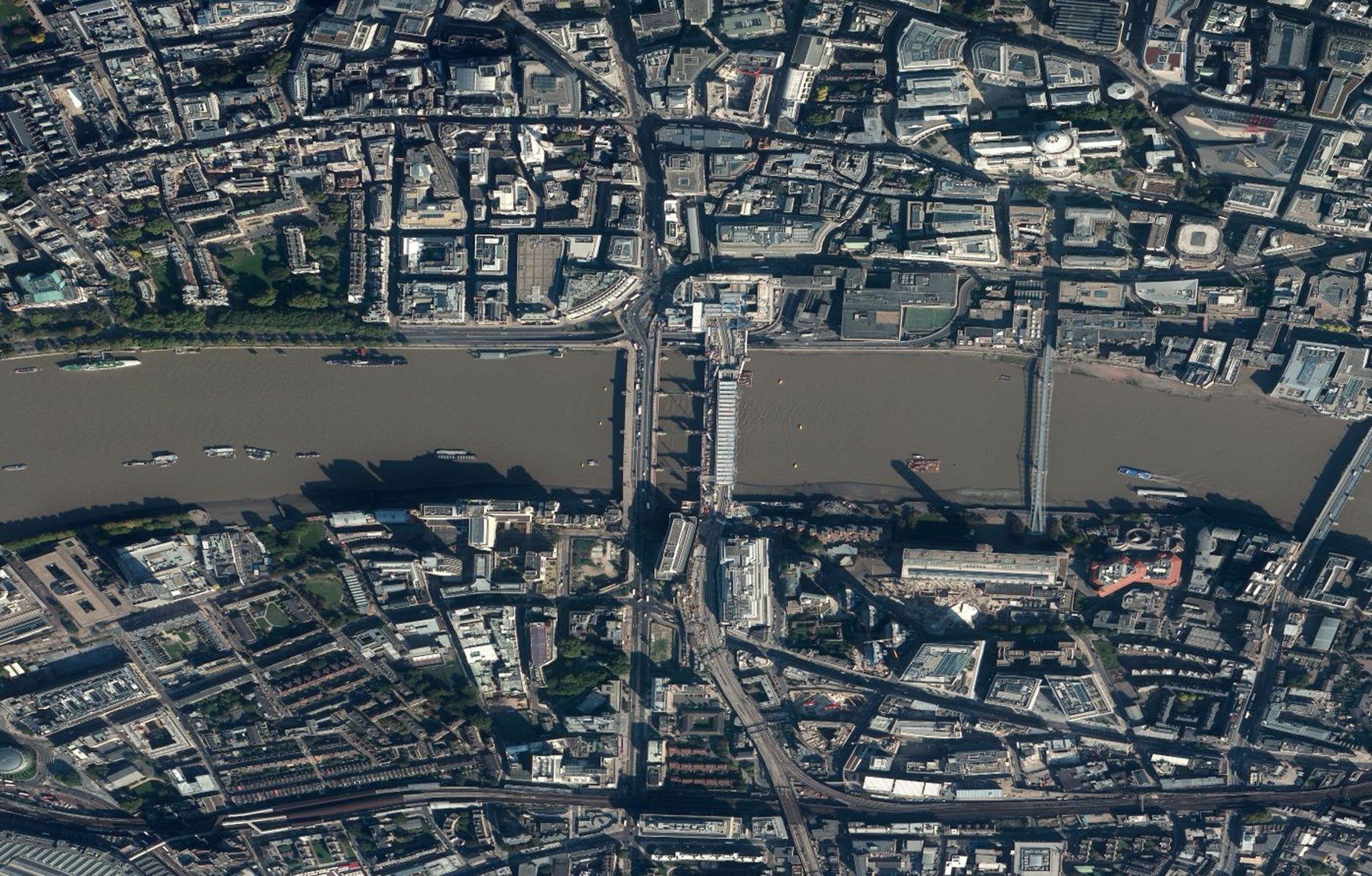 When planning a road trip or buying a new house, it has become routine to scope out the area on Google Maps.
But what if the images you found weren't blurry, dated snapshots – but live and crystal clear? Imagine cruising down the motorway, looking for traffic jams 50 miles ahead or scoping out your first born's university digs, noting that the pub across the road attracts a big outdoors crowd after 10 ('better pack the earplugs').
This may sound like CIA-level surveillance, but it may one day be the future of Google Maps –all thanks to the quiet acquisition of a start-up named Skybox Imaging earlier this month.
Founded in 2009, Skybox launched its first satellite into orbit in 2013. In December it beamed back to Earth the first commercial HD video shot from space. For an encore, Skybox's engineers sent their fridge-sized satellite to float above Kiev, watching in real time as battle lines between police and protesters shifted back and forth.
To give an idea of how impressive this is, it's worth remembering that even in the early 70s the US military was using one-shot imaging satellites that took their pictures and then ejected the blurry, black and white film straight out of orbit to be caught by airplanes circling below like anxious firemen.
If these satellites were the equivalent of disposable cameras then SkyBox's craft are like roving CCTV. They're cheap, always-on space craft and by 2016 the company plans to operate a constellation of 24 – all capable of sending back video and stills of anywhere on Earth, to anywhere on Earth.
For the casual observer it might seem that this sort of capability is nothing new. Anyone who has played around on current versions of Google Earth will have flicked back the scroll wheel on their mouse, casually zooming out all the way to watch the Earth spinning through space, as real-time as we'd ever need or want for something so apparently unchanging. But distance erases detail and the trip back down to the surface of Google Earth takes users through a patchwork of old and new imagery, stitched together from a variety of sources.
And although these pictures may seem detailed enough to us, they're actually constrained by limits set by the US government. At least, they were until this month. Just one week after Google announced they'd purchased SkyBox, the US Department of Commerce lifted restrictions on high resolution, allowing commercial satellites to trade in what's been called "manholes and mailboxes" imagery.
"If you imagine a satellite sat above your office then the old resolution could probably make out your desk. The new imagery – where each pixel measures around 31cm – can now make out what's on your desk," explains Clive Evans, lead satellite imagery investigator with LGC Forensics.
"When you reach this sort of frequency you can begin to add in what we call 'pattern of life' analysis. This means looking at activity in terms of movement – not just identification."
When – and indeed whether – Google will make such images available to the public on Google Maps is unclear. In the short term, the real value is going to be for corporations.
In a recent interview with The Wall Street Journal, Skybox co-founder Dan Berkenstock revealed that the company was currently watching the movements of trucks in and out of factories operated by Foxconn – a major Apple contractor – because any increase in activity is evidence that the Californian company is about to ship a new iPhone.
"We think we are going fundamentally to change humanity's understanding of the economic landscape on a daily basis," said Mr Berkenstock.
For once, this sort of claim (familiar in the world of tech boosterism) is more than hyperbole. With abundant satellite imagery, whole new realms of data analysis are opened up. Investors will be able to predict the price of food by studying a country's farmland; they can gauge a gold mine's productivity by sizing up its slag heaps. One story that's common in the Skybox mythos is of an analyst at UBS who was able to predict Walmart's quarterly earnings in 2010 by simply watching the store's parking lots and calculating the volume of customers.
"There's an emerging industry here – although Google's business model is a mystery," said Marc Dautlich, a lawyer specialising in technology and data protection. "They could sell the images themselves or sell value-added services."
Google has so far said that Skybox's satellites will be primarily used to keep its maps up-to-date, but that they'll also be exploring how to deploy the technology alongside their other aerospace ventures, including Project Loon (using weather balloons to deliver internet connections in remote locations) and Titan Aerospace (which builds high-altitude, solar-powered drones that can stay aloft for years).
There's no doubt that Google will continue with these benevolent, public-friendly ventures, but the proven ability of Skybox's satellites to measure anything from the fullness of oil containers in Saudi Arabia to the volume of air traffic in Beijing airport dovetails far too neatly with the company's mission-statement: "Organise the world's information and make it universally accessible and useful."
From the first time Google indexed the nascent world wide web in 1998 to the launch of Google Earth in 2005, the search giant has understood that in order to find information you need a good map. With the purchase of Skybox, Google is set to have the best maps the world has ever seen.
Join our commenting forum
Join thought-provoking conversations, follow other Independent readers and see their replies