Smart refrigerators that let you know when the milk is on the turn, toothbrushes that keep track of dental hygiene and tennis rackets that help you play better: Welcome to 'the Internet of Things'
Turning inanimate objects into wirelessly connected devices would revolutionise the everyday lives of their owners. But could cyber attackers conceivably turn your cooker, your car or even your cardigan against you?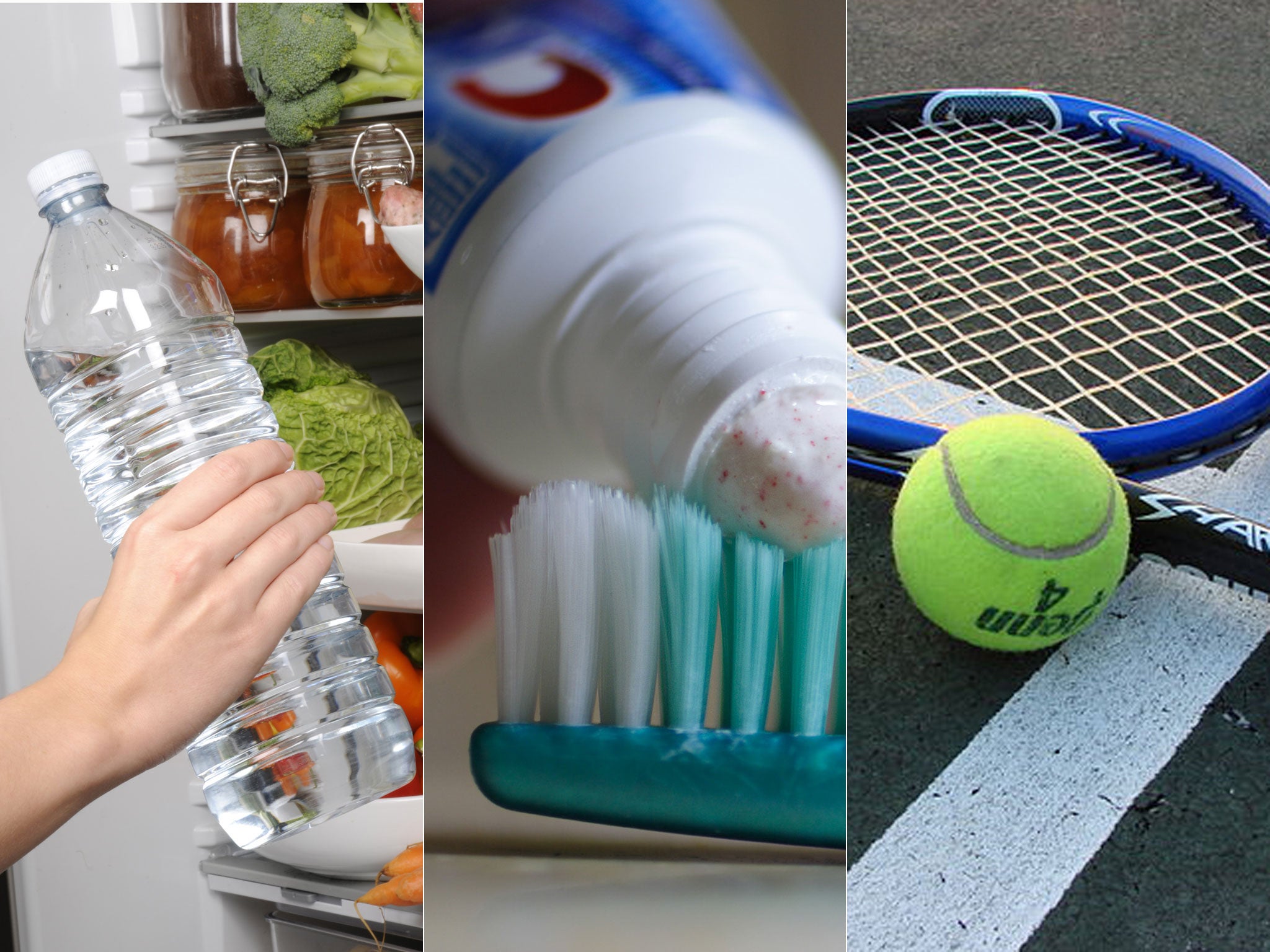 It may be the cutting edge of consumer technology, but the so-called Internet of Things begins at home. Last week at the Consumer Electronics Show (CES) in Las Vegas, manufacturers demonstrated a range of previously mundane but now smart, web-connected products destined to become part of daily domestic existence, from kitchen appliances to baby monitors to sports equipment.
During his CES keynote address, John Chambers, the CEO of Cisco, estimated that the sector would have a cumulative economic impact of $19trn (£11.5trn) by the end of the decade. A recent report by his firm predicted that there will be 25 million devices connected to the internet by next year, and 50 billion by 2020. "It will be bigger than anything that's ever been done in hi-tech," Mr Chambers said.
Accordingly, tech firms large and small are fighting to find their place in the Internet of Things, which Mr Chambers prefers to call the "internet of everything". Their mutual aim is to turn previously inanimate objects into wirelessly connected devices, capable of recording and revolutionising the everyday lives of their owners.
Smart cars will become so smart they can drive themselves, avoiding congestion or collisions – even finding the closest parking space to your destination. Smart refrigerators will let you know when the milk is on the turn, or when you need to buy more ketchup.
Smart toilets will monitor the frequency and consistency of your bowel movements, and tell you whether you ought to book an appointment with a dietician – or worse, a clinician. Meanwhile, the microprocessor manufacturer Intel last week unveiled a circuit board named Edison, so small that it can be sewn into clothing, ensuring that you will never wear odd socks to work again.
Similar technology is already in use on a grand scale, as some of Cisco's public sector customers testified during a CES round table. The city of Barcelona, for example, has reduced its costs by more than £1.8bn per year by installing wireless sensors in water pipes and parking meters to make them more efficient.
Yet while the tech industry is eagerly embracing the possibilities of a wired physical world, some have sounded a cautionary note about the implications of the things around us being connected to computer networks. Cyber attackers could conceivably turn your cooker, your car or even your cardigan against you.
Last year, for instance, a family in Houston, Texas found that a hacker had exploited security failings in its hi-tech baby monitor, made by the Chinese firm Foscam, to log in and begin verbally abusing the family's two-year-old, telling her she was a "little slut". Researchers recently uncovered similar vulnerabilities in a smart toilet, which can be controlled via Bluetooth using an Android smartphone app. According to the report by security firm Trustwave, hackers could cause the Inax Satis automatic toilet "to unexpectedly open/close the lid [or] activate bidet or air-dry functions, causing discomfort or distress to [the] user".
Before his death last July, at the age of 35, the hacker Barnaby Jack announced that he could exploit the Internet of Things for even more sinister purposes, by remotely delivering an 830-volt electric shock to one pacemaker model from 50 feet away, killing its user. The same method was used to assassinate the US vice-president in the television drama series Homeland.
Despite the potential threats to privacy and personal safety, one Washington official who attended CES said the US government ought to remain hands-off in its approach to regulation of the fast-growing Internet of Things.
Maureen Ohlhausen of the Federal Trade Commission told an audience in Las Vegas that the body "should adopt a regulatory regime that allows technology, even disruptive technology, to thrive …. The success of the internet has been driven by the freedom to experiment, even in the face of unease".
Machines that do the thinking
The Smart Oven
Unveiled at CES and available this summer, the Dacor Discovery iQ is a cooker controlled from a smartphone, which also contains its own tablet computer, with apps that manage mealtimes, cooking different dishes by different methods at the correct time. It can also download and store recipes, and show cooking instruction videos. You can even preheat it by sending a text from your smart car on the way home from work.
Price $11,999
The Smart Toothbrush
The Kolibree electric toothbrush keeps track of your brushing habits – not just the frequency of brushing, but also the technique. It then sends the dental data it has collected to your smartphone, with notes on how to brush better. The app can be configured to track the brushing activity of families. A range will go on sale later this year.
Price $99-$200
The Smart Onesie
The Mimo baby onesie, made by Rest Devices, is not only a sleepsuit, but also a baby monitor. Using Intel's tiny Edison microchip, the onesie – which goes on the market next month – tracks its infant wearer's temperature, breathing rate, body position and activity level. It can even be paired with a bottle warmer, which starts heating milk when the Mimo senses the baby is about to wake up.
Price from $199
The Smart Tennis Racket
French tennis outfitter Babolat brought its new, tightly strung and extensively wired Pure Drive racket to Las Vegas last week. The racket's handle contains gyroscopes, accelerometers and other sensors to record the power of each shot, the position of ball-on-racket, even the amount of spin. That data is then displayed on a smartphone or tablet, demonstrating the details of a player's game and thus illuminating potential areas of improvement.
Price $399
The Smart Bed
Not, in fact, a whole new bed, but a simple lightweight strip that slips beneath your sheets, Beddit tracks your heart rate, breathing, snoring, movements and surroundings, building a comprehensive picture of your sleep patterns which it then sends to your smartphone, offering suggestions for how to sleep better the following night.
Price $149
Join our commenting forum
Join thought-provoking conversations, follow other Independent readers and see their replies