Special wallpaper boosts WiFi signal by 10-times
RFocus system developed by MIT could transform smart homes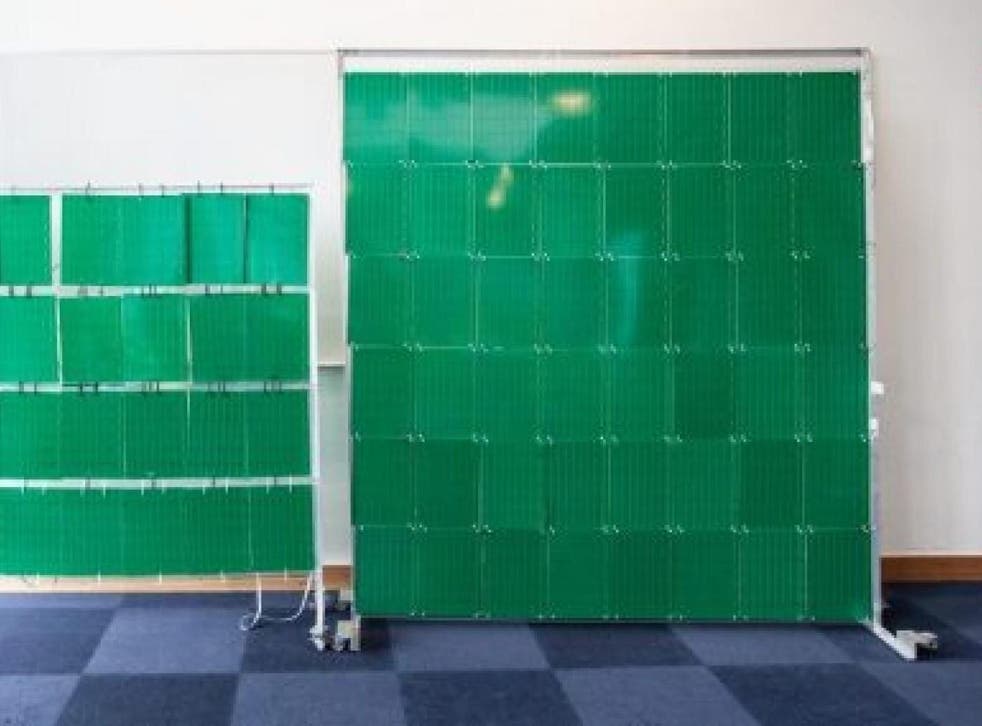 A "smart surface" that boosts WiFi and phone signal strength by 1,000 per cent has been developed by researchers at MIT.
The wallpaper-like system could replace bulky antennas and receivers currently used in homes and workplaces with poor wireless signals.
The team from MIT's Computer Science and Artificial Intelligence Laboratory (CSAIL) developed a prototype of the software-controlled surface, which uses more than 3,000 mini antennas to maximise the strength of the signal.
"The core goal here was to explore whether we can use elements in the environment and arrange them to direct the signal in a way that we can actually control," said MIT professor Hari Balakrishnan.
"If you want to have wireless devices that transmit at the lowest possible power, but give you a good signal, this seems to be one extremely promising way to do it."
Gadget and tech news: In pictures

Show all 25
The new system, referred to as RFocus, uses more antennas than any previous communication link but is relatively inexpensive, with each antenna costing only a few cents.
Researchers believe surfaces equipped with RFocus technology will prove most useful in smart homes within poor signal areas, as it is difficult to attach strong receivers to small internet-connected devices.
It is not the first time the concept of smart wallpaper has been proposed, with previous research focussing on how miniature electronics like speakers, microphones and sensors could be integrated into surfaces.
Future homes, factories and workplaces could conceivably incorporate a mix of these technologies to seamlessly assimilate devices into people's lives.
"Smart surfaces give us literally thousands of antennas to play around with," said Princeton University professor Kyle Jamieson, who was not involved in the RFocus project.
A new paper describing the RFocus system will be presented at the USENIX Symposium on Networked Systems Design and Implementation in Santa Clara, California, next month.
Register for free to continue reading
Registration is a free and easy way to support our truly independent journalism
By registering, you will also enjoy limited access to Premium articles, exclusive newsletters, commenting, and virtual events with our leading journalists
Already have an account? sign in
Register for free to continue reading
Registration is a free and easy way to support our truly independent journalism
By registering, you will also enjoy limited access to Premium articles, exclusive newsletters, commenting, and virtual events with our leading journalists
Already have an account? sign in
Join our new commenting forum
Join thought-provoking conversations, follow other Independent readers and see their replies