Snapchat is going to start sending headlines, TV clips and advertisements to your phone
New service will offer content from websites like the MailOnline
James Vincent
Wednesday 20 August 2014 15:24 Comments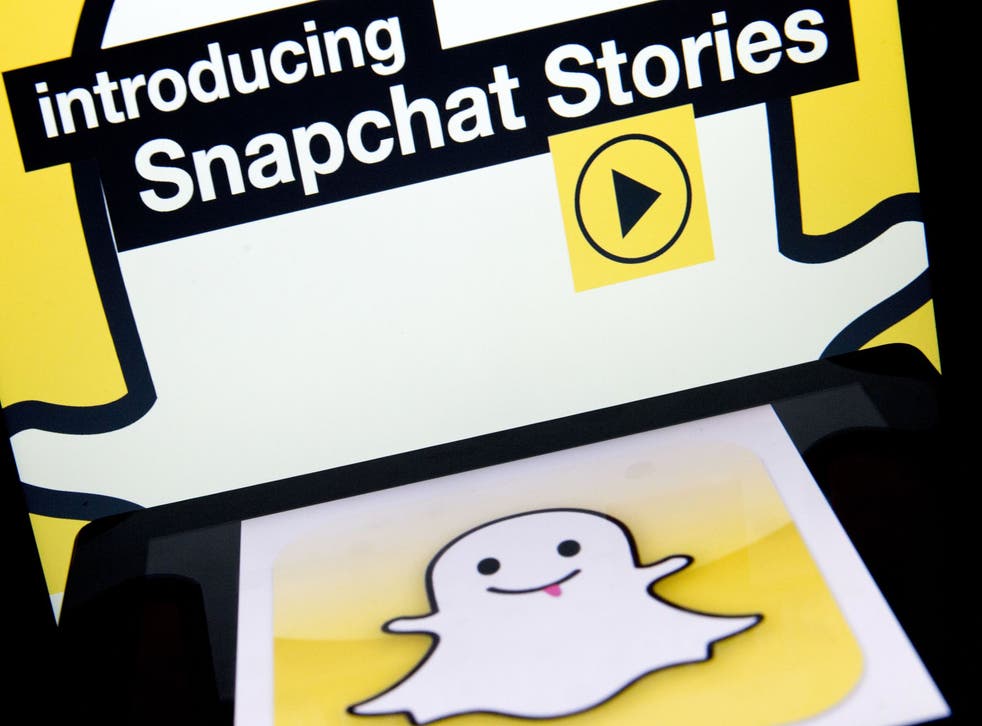 Having taken over the smartphones of millions of teens, Snapchat is now looking to expand, offering news articles, TV and movie clips – all of which would disappear like is signature 'snaps'.
A new service, named Snapchat Discovery is set to launch in November, offering users advertisements from brands and content from magazines, newspapers and TV networks, according to a report from the Wall Street Journal.
Among the dozen or so companies currently signed up to the scheme is MailOnline, the online version of the UK's Daily Mail (and the most visited newspaper website in the world).
Whether or not Snapchat Discovery will be built into main app or offered as new download (as Facebook did with their own 'news discovery' service, Paper) is not yet clear, nor is the exact mechanism for how the content would be viewed.
The WSJ reports that users will be able to "read daily editions of publications as well as watch video clips of TV shows or movies by holding down a finger on the screen" – but if they accidently let go, will they lost their place? Will the advert automatically disappear?
These difficulties aside, Snapchat is certainly looking to find new revenue streams, after spurning an acquisition offer from Facebook of $3 billion and narrowly missed a funding round with China's Alibaba that would have valued it at $10 billion.
The app is estimated to have 27 million users on iOS and Android devices, and has been busy expanding its functionality, introducing Snapchat Stories last year as a method of creating small collections of snaps that disappeared not in seconds, but in 24 hours.
The innovation has proved popular with users, with The Verge reporting that over one billion Stories are viewed daily – more than individual snaps themselves.
Many startups and companies are already getting ahead of Snapchat though, with Gizmodo reporting on one company named NowThisNews that delivers 90-second videos comprised of hand-written headlines from around the world.
Register for free to continue reading
Registration is a free and easy way to support our truly independent journalism
By registering, you will also enjoy limited access to Premium articles, exclusive newsletters, commenting, and virtual events with our leading journalists
Already have an account? sign in
Join our new commenting forum
Join thought-provoking conversations, follow other Independent readers and see their replies