Snapchat leak shows that app could update to include video calls, stickers and completely redesigned interface
The app is trying to take on chat apps like Facebook Messenger and WhatsApp, as well as looking for a way to actually make money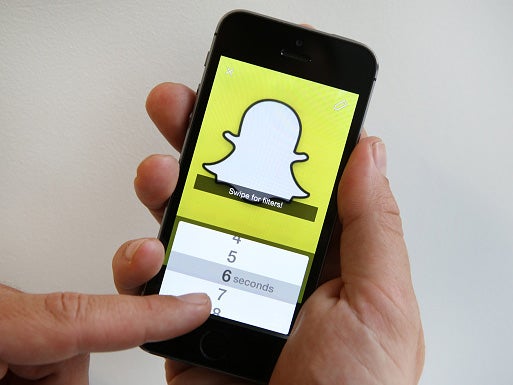 Snapchat could be about to undergo a major redesign that will see it focus on vide calling and stickers.
Snapchat launched in 2011, offering people the ability to send pictures or video to one or a number of their friends. Since then, its design has stayed mostly the same, with new features being added on top – and some taken away, as with its lens store.
But the app might be headed for its first major redesign, according to a leak of details hidden in the app's code.
The app is headed for an interface much more designed around talking with specific people, and is referred to as "ChatV2". It appears to be Snapchat's way of taking on apps like WhatsApp or Facebook Messenger.
The new feature will allow people to bring up a chat interface and send messages to one another in a long line of text, like in other chat apps. From there, people can also send live audio or video, or stickers.
Those stickers could be part of Snapchat's plan to make money from the service. The app has tried various ways of monetising its users – including asking them to pay for filters that put special effects on their face, a plan that was dropped only months after it was launched – and could follow competitors in offering extra stickers for sale.
Gadget and tech news: In pictures
Show all 25
Leaked code shows that the app will allow people to click on new buttons to start a video or audio call with a person. In that chat you'll able to see whether someone is talking to you or watching, which will show underneath the chat interface.
Video calling was already a feature of Snapchat. But it required that both people involved on the call were already on the app, and there was no easy way of alerting people that they needed to log on.
Join our commenting forum
Join thought-provoking conversations, follow other Independent readers and see their replies