Snapchat memories: App introduces new feature that removes self-destruction
Memories lets users share their snaps in the Snapchat app to revisit and post later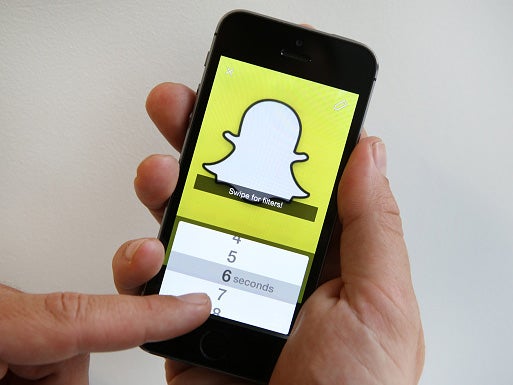 Snapchat is a platform that's particularly good at encouraging its users to share moments as and when they happen but now it wants them to start sharing their past as well with its new Snapchat Memories feature.
Oh great, I hear you sigh, yet another social network with a feature called Memories – first Facebook, now Snapchat. We'd cast an expectant glance towards Twitter but it appears to still be gazing fondly at its Moments tab.
Memories on Snapchat does exactly what you probably think it does – it gives users a way to save their snaps and share old ones from a private in-app archive.
The most influential people on social media in 2015
Show all 6
To access their old snaps users just have to swipe up on the camera screen. Before this, if users wanted to keep an image, video, or story they'd captured on the Snapchat app they could store it on their phone's camera roll, but now they'll also be able to store it in Snapchat itself.
Snaps in the Memories archive are saved in reverse-chronological order but if you're looking for one memory in particular there's also the option to search by typing in time, location, or object keywords to make the process quicker. Once you've found the memory you're looking for, you can also edit it by adding timestamps or geofilters.
Memories can be used to create new Stories from past snaps or past Stories can be combined to create a new longer one. Snaps that have been taken from the Memories section will appear with a white frame around them so the friends you're sharing it with won't confuse it with newer images.
Snapchat is also adding a feature called "My Eyes Only." If you have any embarrassing snaps you'd rather someone else wasn't able to see should you give them your phone so they can take a scroll through your memory feed, you can move it into the My Eyes Only section. The only way to access this section is by entering a PIN number decided by you but be sure that you don't forget it as the images can't be recovered from there if you do.
In terms of privacy on a larger scale, any image that's saved as a Memory will be backed up on Snapchat's servers so that if you sign into your account from another device you'll be able to access them. No images from your phone's camera roll will be backed up, however, unless you use them to make a Story.
Memories is an interesting extension to Snapchat that makes it much more likely that fans of the app will opt to use it over their native camera app, safe in the knowledge that they'll be able to access their capture in the same place later.
It also has the added benefit that when users take a photo they don't have to agonise over posting it immediately; instead they can capture the moment, save it to Memories, and worry about posting it with a funny caption later.
Memories is being rolled out over the next month for iOS and Android users. Once it's available to you, you'll receive a Chat from Team Snapchat letting you know.
For anyone that would rather Memories wasn't part of their Snapchat experience, simply go to your Snapchat settings, visit the Memories section and select "camera roll only" within the "Save to" area.
Join our commenting forum
Join thought-provoking conversations, follow other Independent readers and see their replies