Capitol riots: Snapchat bans Trump from posting
Facebook and Twitter also locked the president out of his accounts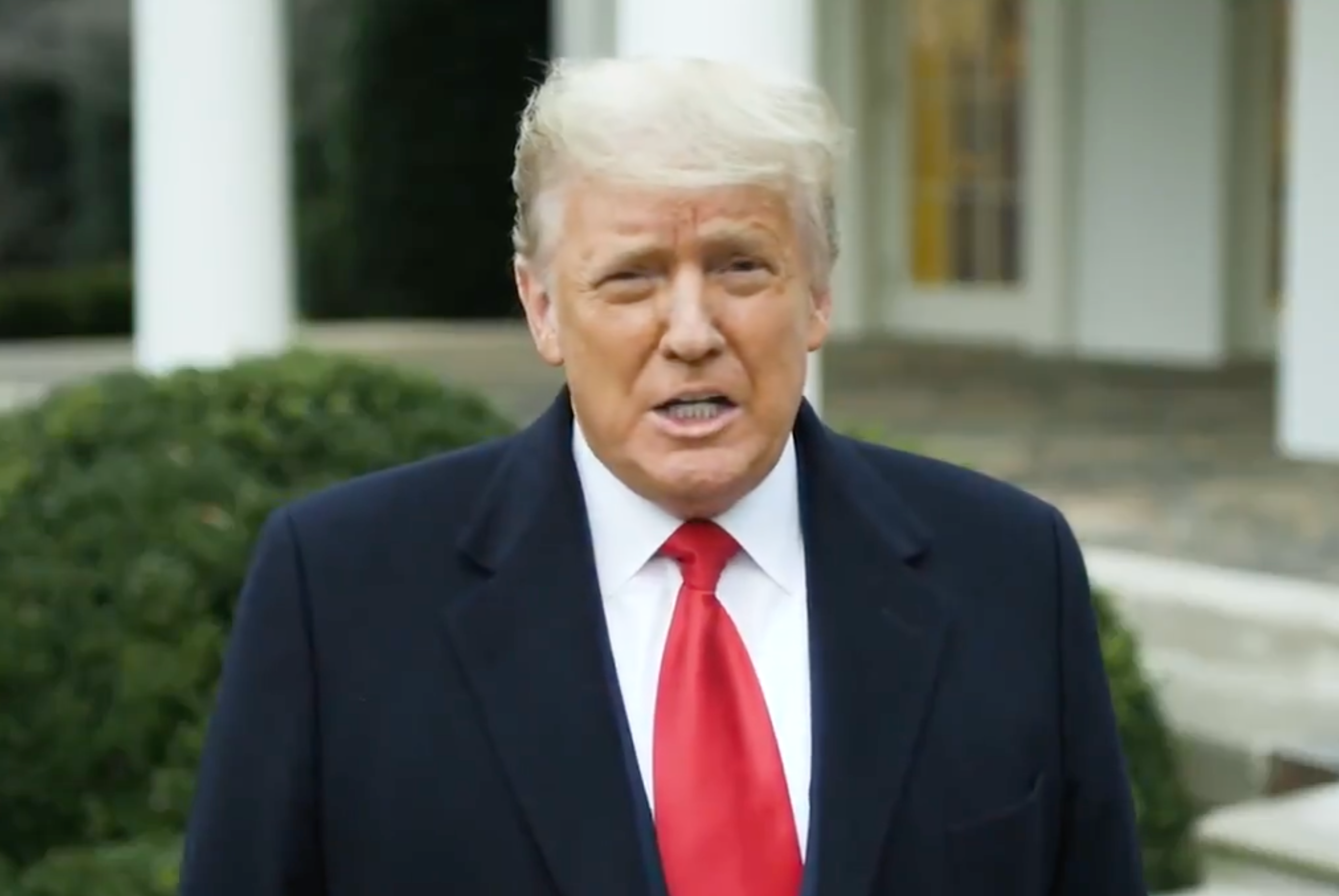 Leer en Español
Snapchat has joined Twitter and Facebook in blocking Donald Trump from posting content from his account.
"We can confirm that earlier today we locked President Trump's Snapchat account," Snap spokeswoman Rachel Racusen said in a statement.
Mr Trump would not be able to share new content until the company lifts the restriction, which was implemented before he sent out the infamous video addressing the rioters.
In the video, Mr Trump said that the "landslide" election was fraudulent and "stolen from us", before telling rioters that there has to be "law and order" and to "go home in peace".  
Nearly two million people have subscribed to the president on Snapchat. It is unclear what the president would have to do to be allowed back into his account, but Snapchat says that it is monitoring and evaluating the account constantly based on what it feels is best for its community.
The social media app has stopped promoting Mr Trump's account, saying that it would "not amplify voices who incite racial violence and injustice".  
Mr Trump had tweeted that George Floyd protesters will be "greeted with the most vicious dogs and ominous weapons, I have ever seen".
During the riots this week, Twitter blocked users from liking, retweeting or otherwise sharing President Trump's tweets, but it was still possible to retweet with comment.  Less than half an hour after posting, the video addressing the rioters had 7.7 million views.  
Facebook and Instagram  banned Mr Trump from posting for 24 hours in the wake of the Capitol Hill riots. The company also added new labels posts that attempted to cast doubt on election results.  
The new warning reads: "Joe Biden has been elected President with results that were certified by all 50 states. The US has laws, procedures, and established institutions to ensure the peaceful transfer of power after an election."
Join our commenting forum
Join thought-provoking conversations, follow other Independent readers and see their replies