Snoopers' charter set to return to law as Theresa May suggests Conservative majority could lead to huge increase in surveillance powers
Previous attempts to introduce huge surveillance powers had been blocked by Liberal Democrat members of the coalition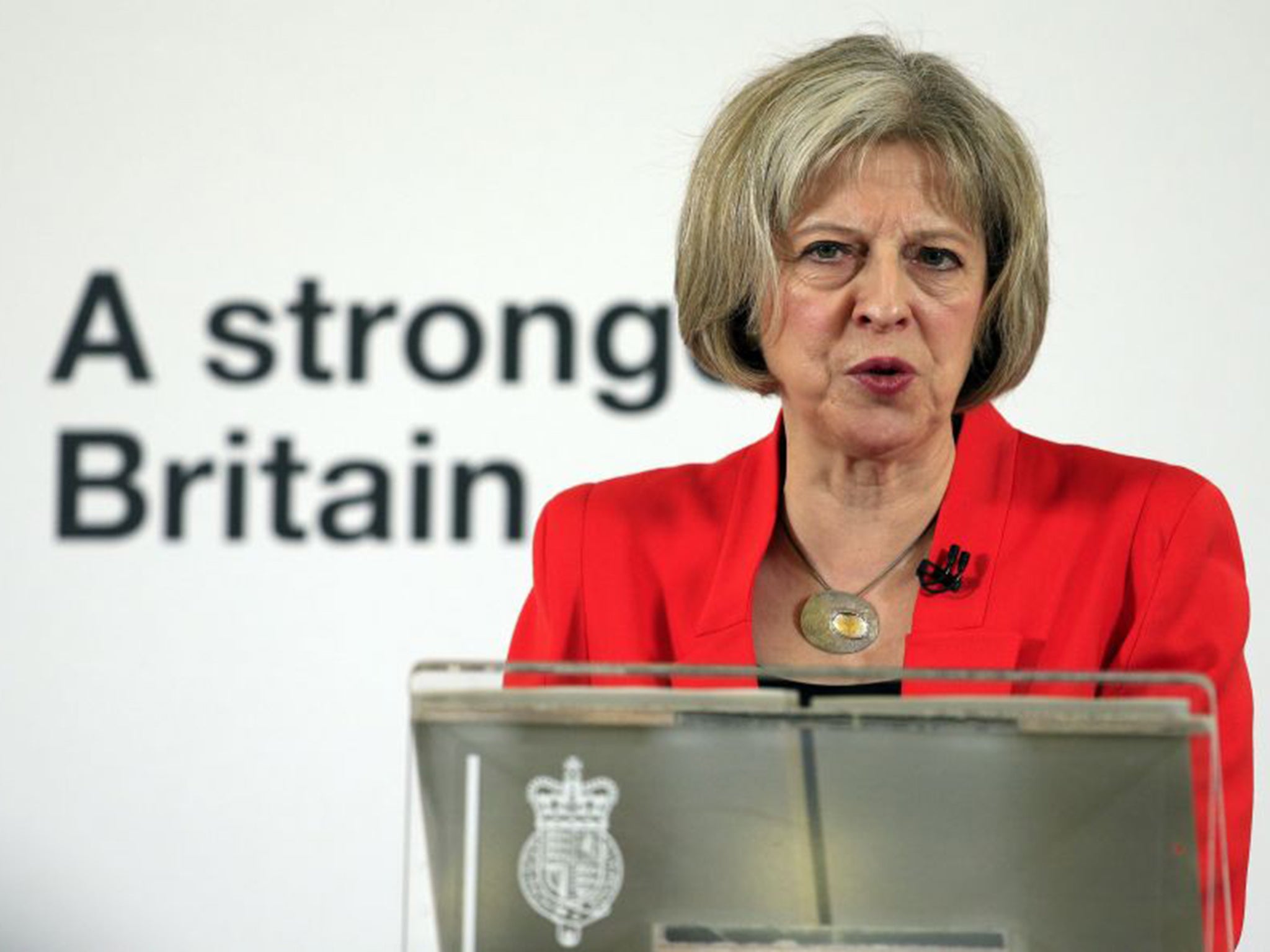 The Conservatives are already planning to introduce the huge surveillance powers known as the Snoopers' Charter, hoping that the removal from government of the Liberal Democrats that previously blocked the controversial law will allow it to go through.
The law, officially known as the Draft Communications Data Bill, is already back on the agenda according to Theresa May. It is expected to force British internet service providers to keep huge amounts of data on their customers, and to make that information available to the government and security services.
Best General Election 2015 quotes
Show all 10
David Cameron has suggested that his party could introduce even more wide-ranging powers if he was re-elected to government. Speaking in January, he said that there should be no form of communication that the government was unable to read — likely causing chaos among the many internet services that rely on encryption to keep users' data safe.
In the wake of the Charlie Hebdo attacks in Paris at the beginning of the year, he pledged to re-introduce the snoopers' charter. He asked: "In our country, do we want to allow a means of communication between people which […] we cannot read?"
His comments could mean that encryption could be outlawed or heavily regulated, potentially leaving users' data highly insecure.
Throughout the election campaign and before, Conservatives have repeatedly said that they would introduce the bill again if they were to be re-elected.
Join our commenting forum
Join thought-provoking conversations, follow other Independent readers and see their replies