Japanese 'robot with a heart' will care for the elderly and children
The robot dubbed 'Pepper' will go on sale in February for £1,150 and uses a cloud-based AI system so that units learn from one another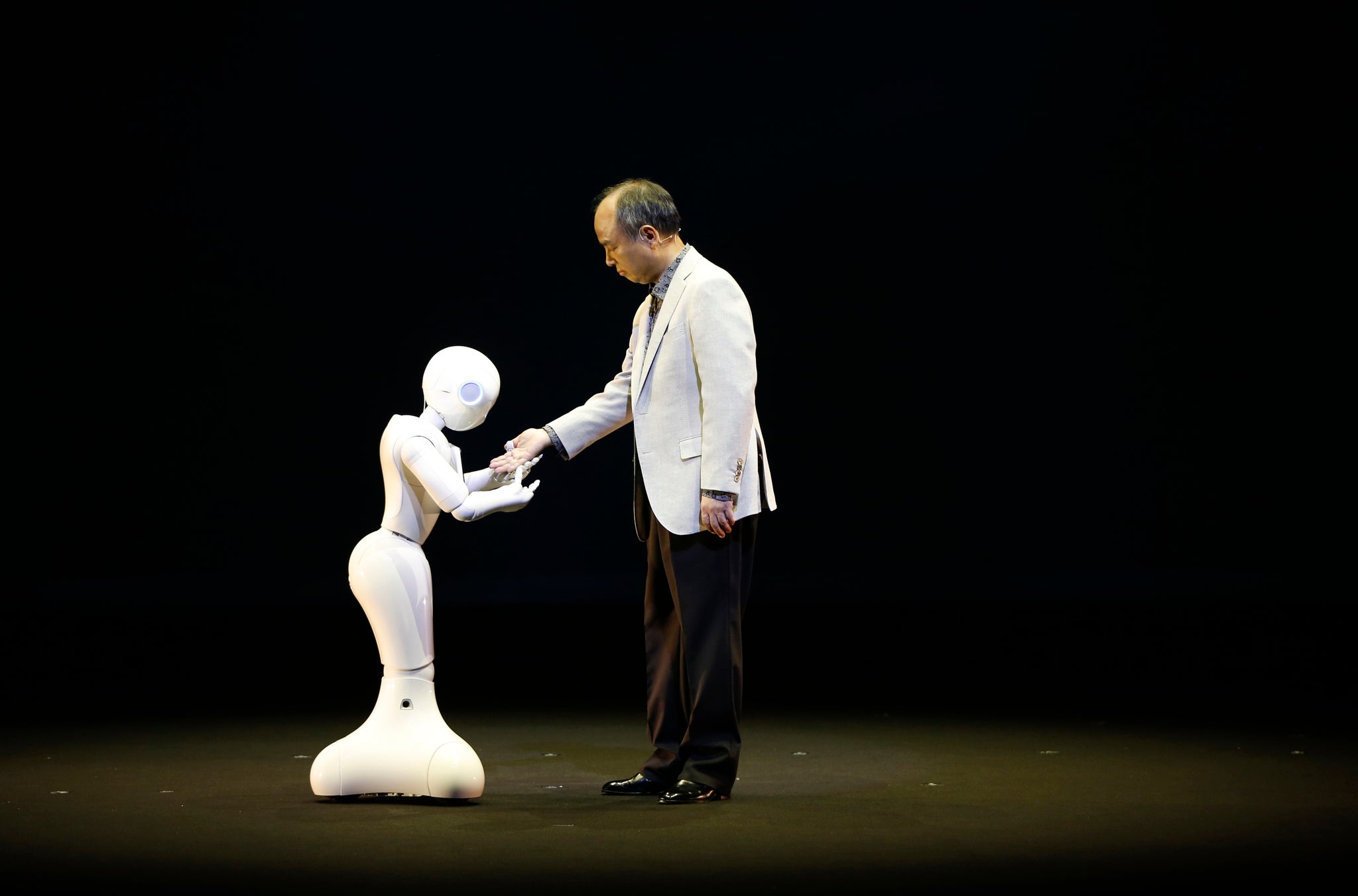 Japanese technology giant SoftBank has unveiled a robot they claim is capable of understanding human emotions using an "emotional engine" and cloud-based AI.
Standing roughly a metre tall with a tablet computer fixed to its chest, 'Pepper' will go on sale to the public next year for 198,000 yen (£1,150), with its creators hoping it will be using in a range of roles from caring from the elderly to baby-sitting.
"People describe others as being robots because they have no emotions, no heart. For the first time in human history, we're giving a robot a heart," SoftBank CEO Masayoshi Son said at a news conference.
Pepper reportedly learns from human interactions, with each experience helping to teach a cloud-based AI shared by all units. It has fully articulated arms and hands but moves about on wheels hidden under a curved plastic skirt.
Japan has one of the world's largest robot markets worth about 860bn yen (£5bn) in 2012. This is expected to triple to 2.85 trillion yen by 2020, with the country's rapidly ageing population and falling birth rate increasing demand for workers, especially in the care industry.
Over 22 per cent of Japan's population is currently aged 65 or older and many companies are working on robots that can assist the elderly. Although some have human-like limbs to help move and carry objects, others are designed to offer therapeutic care instead.
One of the most popular robots in the country is Paro, a furry, seal-like bot programmed to bond with its owners and show emotions such as happiness and surprise. SoftBank's Pepper seems designed to offer both types of helping hand – the mechanical and the emotional.
Join our commenting forum
Join thought-provoking conversations, follow other Independent readers and see their replies