Sony launches new Walkman, with high-end sound at a high price
You might have paid £10 for your first Walkman. You could pay almost £1000 for your next
Andrew Griffin
Tuesday 06 January 2015 10:09 Comments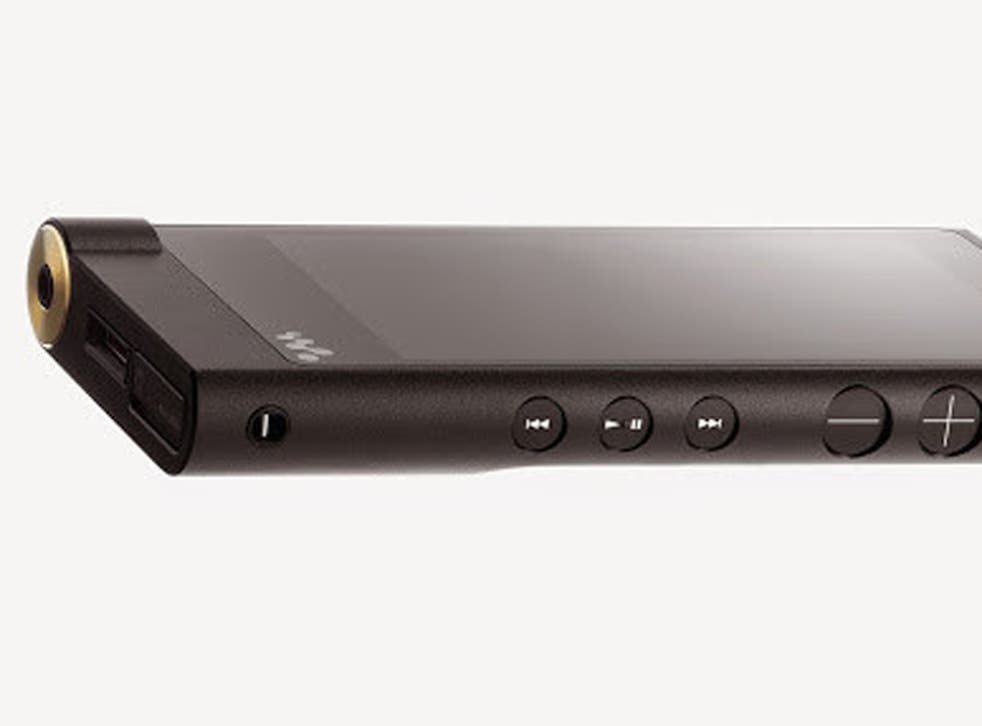 Sony has launched a new flagship Walkman. But it's far from the cheap CD players of old, packing in high-end sound quality but at a big price.
The new ZX2 is set to launch in Spring for over £949. It succeeds the already pricey ZX1, which can be bought now for £549.
Sony announced the new Walkman at the Computer Electronics Show in Las Vegas, which is running until Friday.
While ZX1 was built in a robust silver aluminium, the ZX2 is black. It features the same rubber grip and strong build.
But, for that price, you get access to Sony's "Hi-Res Audio", advertised by the distinctive gold input for the headphones. That technology gives pristine sound that's about 3.2 times more rich than a CD, and uses a range of tools built in to the Walkman.
The technology even works with songs you already have, upgrading the quality of MP3s, Sony claims.
(Our tests on the earlier model indicate that many can't tell the difference between the Walkman with Hi-Res Audio and a normal iPhone.)
It also allows for high-quality wireless music listening, using Sony's LDAC technology. That sends about three times the data to wireless speakers, enhancing the experience.
Sony: The best and worst gadgets since 1950

Show all 14
The battery lasts for 33 hours. The ZX2 comes with 128GB of memory, which can be expanded up to 256GB with a memory card.
It runs on Android 4.2, allowing it to be used to play games, watch videos and connect to the internet.
The Walkman could fill the hole left by the iPod Classic, which was killed off earlier in the year and prompted a wave of mourning and second hand buying. (The cheaper A Series Walkman was picked as part of our roundup of possible iPod Classic alternatives.)
Register for free to continue reading
Registration is a free and easy way to support our truly independent journalism
By registering, you will also enjoy limited access to Premium articles, exclusive newsletters, commenting, and virtual events with our leading journalists
Already have an account? sign in
Join our new commenting forum
Join thought-provoking conversations, follow other Independent readers and see their replies