Queen's Speech: Government to announce plans for commercial space flights and ports for spaceships
The Queen's Speech will also include measures to improve conditions for the 100,000 drivers of plug-in vehicles by 'removing barriers that are preventing more drivers switching to electric'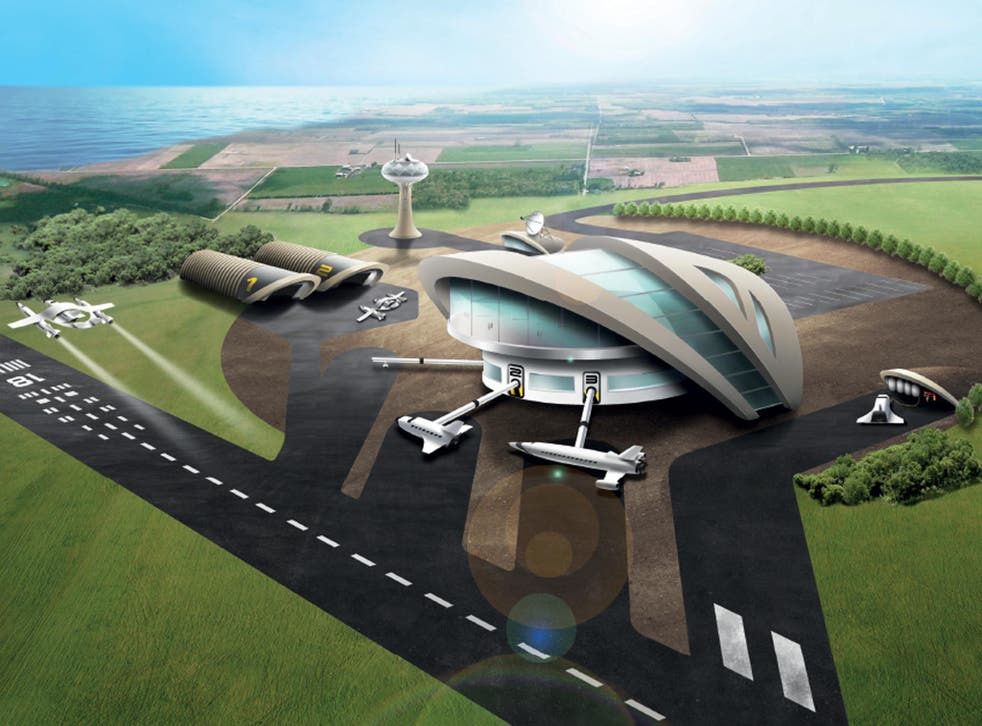 Powers planned by the Government aiming to pave the way for commercial space flights in Britain will be included in the Queen's Speech alongside a raft of investments in transport infrastructure.
The legislation, according to Department for Transport (DfT), will allow the launch of satellites from the UK for the first time, horizontal flights to the edge of space for scientific experiments and the establishment of spaceports in regions across Britain.
The Queen's Speech, which has been delayed by two days due to the current instability in British politics, will also include measures to improve conditions for the 100,000 drivers of plug-in vehicles by "removing barriers that are preventing more drivers switching to electric".
"As things stand, those wanting to use publicly-accessible charging points may need to register with several different companies that run them," the Department for Transport added. "The planned legislation will include measures to ensure drivers need register only once to make full use of the existing infrastructure."
According to the DfT a series of Bills will insure Britain "gets the infrastructure it needs to thrive through Brexit and beyond".
But one Bill will concentrate specifically on the future of spaceflight technology in Britain. The DfT believes the new powers – to be outlined on Wednesday – will allow UK companies access to a wide range of new spaceflight, including vertically launched rockets, spaceplanes, satellite operation and spaceports.
The most incredible space images of Earth

Show all 30
Announcing the plans, Chris Grayling, the Transport Secretary, said the Government is "absolutely determined to give Britain the transport infrastructure it needs so that we can thrive and grow as we leave the European Union".
He added: "The measures we outline this week will ensure our legal structures are ready for the high skill, highly paid jobs of the future, while backing the transport projects that will make journeys better for ordinary working people.
"It's only by backing infrastructure through our Modern Industrial Strategy that we can spread prosperity and opportunity around the country."
The Government will also set out its plans for the next stage of HS2 – the new north-south railway system – and provide new legal powers to build "the next leg of the route that will link the Midlands and the North West."
The DfT added: "HS2 will create vital capacity on the railways, freeing up commuter services on the existing network with the creation of the line, playing a role in rebalancing the economy as improved connections between our cities generate jobs, skills and economic growth and help us build an economy that works for all.
"It will also help create prosperity around the country, creating tens of thousands of jobs all over the UK during its construction phase, as firms across Britain compete for contracts up and down the supply chain."
Register for free to continue reading
Registration is a free and easy way to support our truly independent journalism
By registering, you will also enjoy limited access to Premium articles, exclusive newsletters, commenting, and virtual events with our leading journalists
Already have an account? sign in
Register for free to continue reading
Registration is a free and easy way to support our truly independent journalism
By registering, you will also enjoy limited access to Premium articles, exclusive newsletters, commenting, and virtual events with our leading journalists
Already have an account? sign in
Join our new commenting forum
Join thought-provoking conversations, follow other Independent readers and see their replies