Russian space agency to allow tourist to spacewalk for the first ever time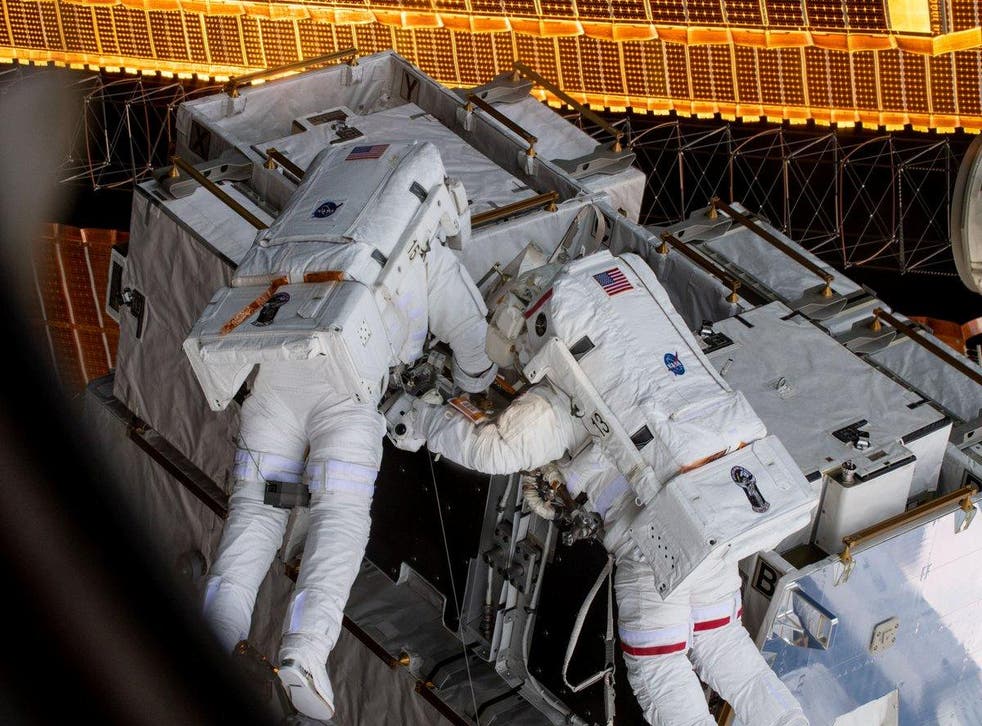 Russia will allow a tourist to conduct a spacewalk for the first ever time.
The customer is expected to walk out into the void of space from the International Space Station in 2023.
They will go out from the Russian segment of the station, and be accompanied by a professional cosmonaut, the space agency said.
Some seven people have flown to the International Space Station as tourists, with one going twice. The last of them was the co-founder of Cirque du Soleil, Guy Laliberté, who went in 2009.
The space agency has already said it will take two new non-professional astronauts to the floating laboratory before the end of 2021. The trip to spacewalk is separate from that previously announced journey.
All of those trips will be conducted as a tie-up between Russia's state space agency, Roscosmos, and the US-based Space Adventures. The two worked together to take the first space tourist to the station, in 2001.
The cost of the trip is yet to be confirmed.
The official announcement also made no mention of how the tourist would train, or what they would do while floating out in space. A spacewalk is considerably more laborious than the already tough journey into space, requiring extra work both on the ground and during the journey itself to ensure the safety of any astronaut.
Nasa's groundbreaking decade of space exploration: In pictures

Show all 10
Only one of the two people who will take part in the journey will go on the spacewalk, Roscosmos said.
Register for free to continue reading
Registration is a free and easy way to support our truly independent journalism
By registering, you will also enjoy limited access to Premium articles, exclusive newsletters, commenting, and virtual events with our leading journalists
Already have an account? sign in
Register for free to continue reading
Registration is a free and easy way to support our truly independent journalism
By registering, you will also enjoy limited access to Premium articles, exclusive newsletters, commenting, and virtual events with our leading journalists
Already have an account? sign in
Join our new commenting forum
Join thought-provoking conversations, follow other Independent readers and see their replies