Spotify and Deezer streaming services surge in popularity as music downloading stalls
The number of songs listened to on streaming services in the UK doubled last year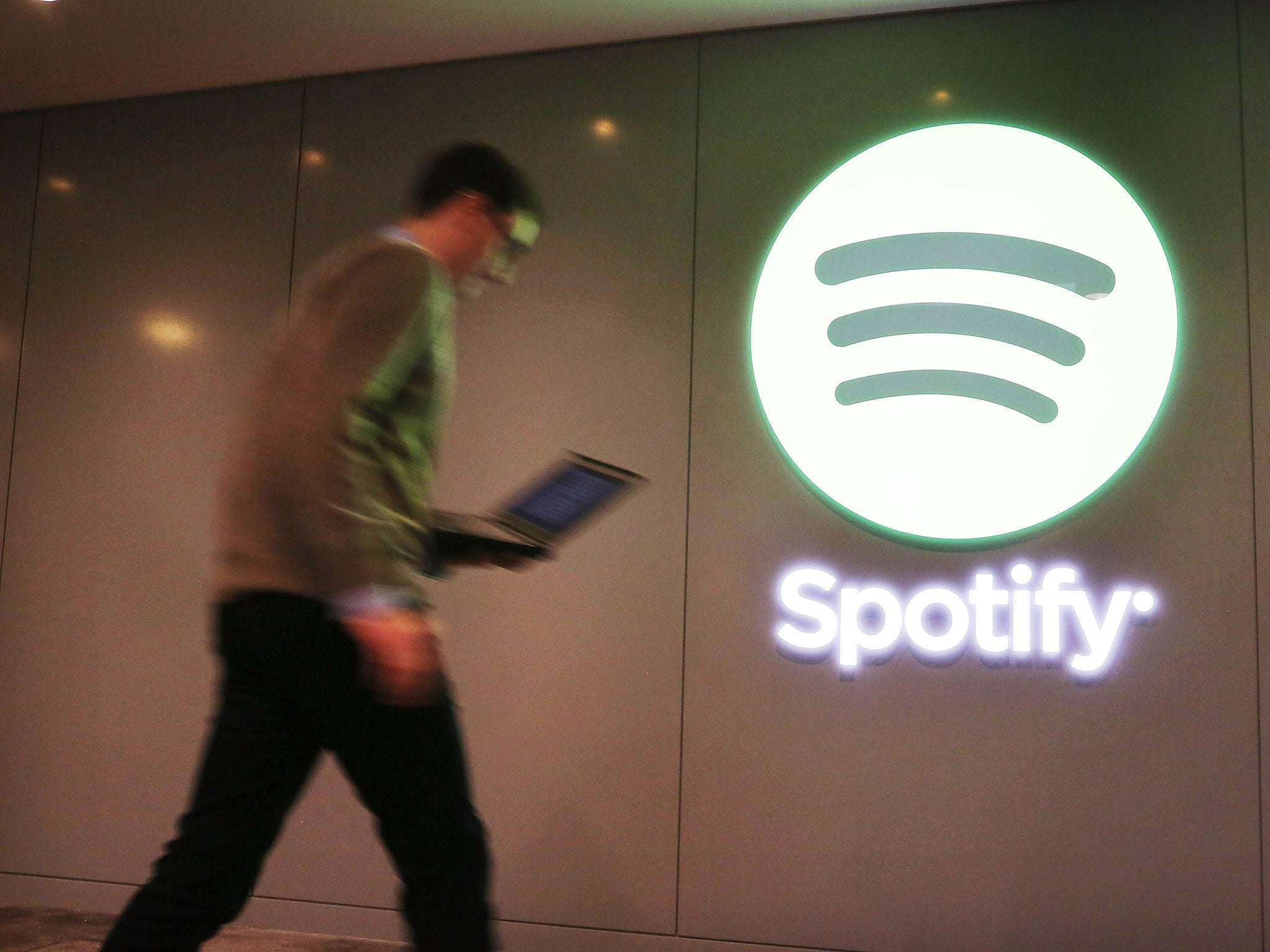 Music downloading stalled last year as streaming services such as Spotify and Deezer generated more than £100m in UK subscriptions for the first time.
The number of songs listened to on streaming services in the UK doubled last year to 7.4 billion. Streaming subscriptions make up more than 10 per cent of music sales revenues, compared to 7 per cent in 2012.
A shift from downloading to streaming is highlighted in end of year statistics released by the music industry's trade body, the BPI. The value of premium account subscriptions to streaming services such as Spotify and Deezer grew from £77m in 2012 to £103m last year, an increase of 34 per cent. The BPI statistics do not include the revenue generated from advertising on audio-visual and non-subscription sites, including YouTube.
The role of streaming is set to grow further in 2014 with the anticipated launch of similar services from Dr Dre's Beats Electronics and from YouTube.
The additional £26m of revenue from streaming offset a £28.7m fall in album sales revenue last year, as total retail revenue for the music industry fell slightly to £1,043m (down 0.5 per cent). Downloading of single tunes has stalled at 175.6m units in 2013 (compared to 183.3m in 2012, which was a record year).
Vinyl sales continue to thrive as a niche market with 780,000 vinyl LPs sold in 2013, the highest figure for 15 years and an increase of 101 per cent on last year and 270 per cent on five years ago.
MOST STREAMED ARTISTS 2013
1. Arctic Monkeys
2. Bastille
3. Daft Punk
4. Eminem
5. One Direction
6. Imagine Dragons
7. Macklemore & Ryan Lewis
8. Calvin Harris
9. Drake
10. Rihanna
© Official Charts Company
Join our commenting forum
Join thought-provoking conversations, follow other Independent readers and see their replies