Spotify answers Thom Yorke attacks by revealing '$0.006 per play' royalties figure
Music streaming service has received criticism from musicians, but boasts that is has paid out more than $1bn in royalties since its 2008 launch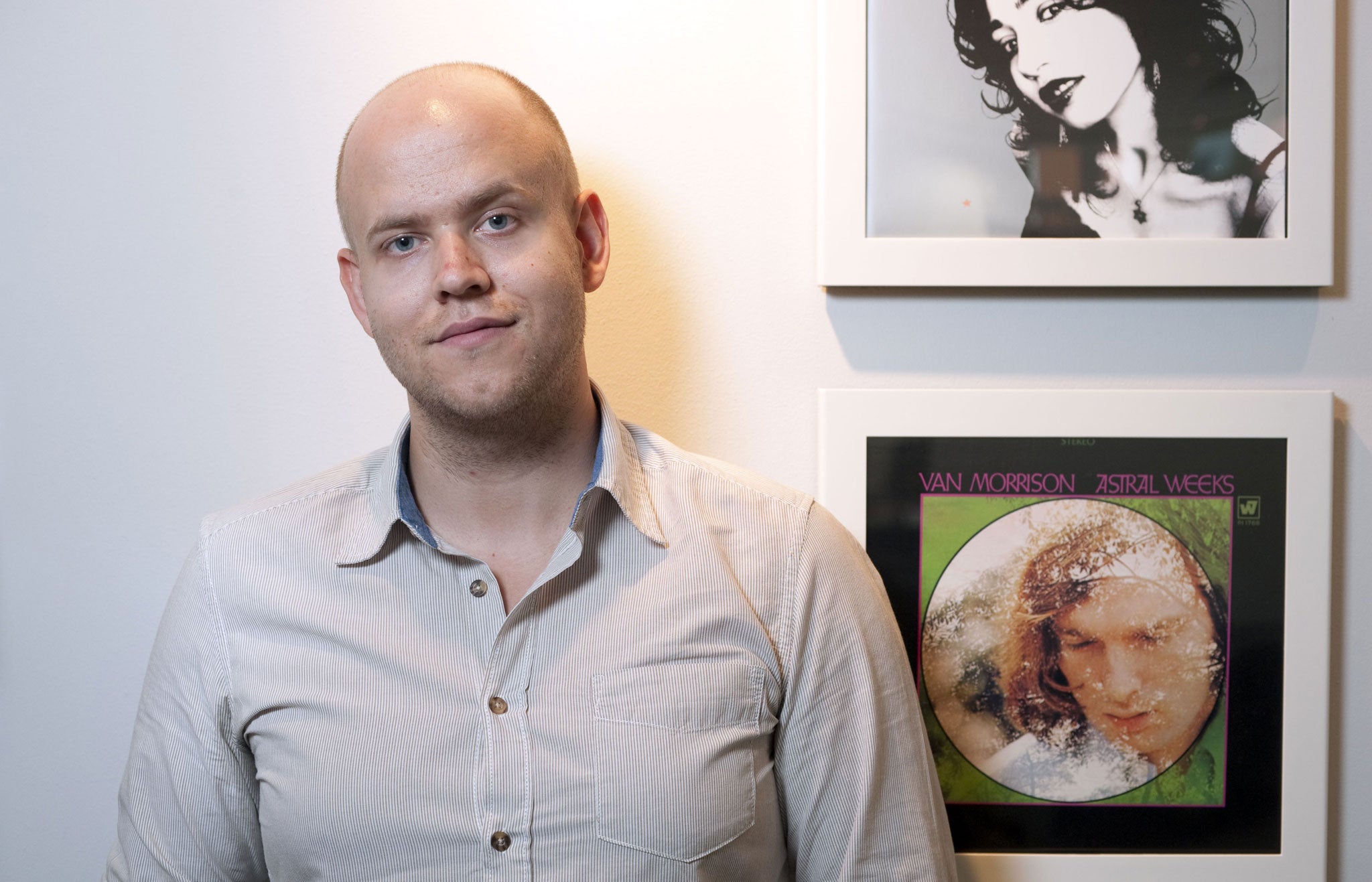 A song played on Spotify can earn an artist just $0.006, the streaming site has revealed, in an attempt to answer critics such as Thom Yorke, who accuse it of paying meagre royalties to emerging musicians.
Bruised by the attacks, the Swedish platform, which claims 24 million active users, has launched a website explaining to musicians how its business model works.
Spotify said that the average payment to rights-holders for a single play of a track is between $0.006 and $0.0084.
With CD sales continuing to slide and paid-for download sales plateauing, musicians without a huge catalogue of hits behind them argue that they can no longer earn a living off the pennies they receive for a Spotify play.
However the new Spotify Artists website urged musicians to consider the accumulative earnings from a successful release, rather than focus on plays-per-song.
A "niche indie album" typically generates $3,300 in monthly income from Spotify, whilst a "global hit album" would earn $425,000.
Spotify opened up its data from a 12-week period between June and August for analysis. Daft Punk's Get Lucky was streamed 78.6 million times through its Play 50 chart, earning up to £660,000, which would be split between record label, publishers, collecting societies and the French duo.
Yorke has removed his Atoms For Peace project from Spotify, calling it "the last desperate fart of a dying corpse". He accused the site of trying to become the "gatekeepers" for all music, in the interest of the major record labels who own a stake in the business.
Spotify argues that it offers a higher royalties return per play than YouTube, where the biggest hits attract hundreds of millions of video views. Spotify has paid out $500 million in royalties in 2013 and $1 billion since its launch in 2008.
But the platform's promise to increase the return for a typical "indie rock" band from $3,000 to $17,000 a month rests on an ambitious plan to expand its global subscriber base from 6 million to 40 million.
Spotify has yet to post a profit since the increased licensing fees it must pay out have outstripped its growing revenues. The service also faces increased competition in the streaming sector from Google and Apple.
Spotify also released figures which showed that Seattle-based rapper Macklemore and his DJ sidekick Ryan Lewis are the most streamed artists of 2013. The duo side-stepped traditional record labels to self-record Thrift Shop, a song mocking materialism. The track became a huge YouTube hit, racking up 400 million views and went on to top download charts worldwide.
The song is the most streamed over the past five years, with 160 million Spotify plays. Follow-up single Can't Stop Us became the most-streamed song worldwide among Spotify users this year.
Macklemore & Lewis were also the most "tagged" artists of 2013 by users of Shazam, the mobile song identification site, achieving 34 million "tags" during 2013 so far.
However the most popular artist among UK Spotify users was the pop-rock group Bastille. The breakthrough band of the year, Bastille enjoyed the most-streamed song with Pompeii and achieved more "plays" than Arctic Monkeys and Daft Punk.
Zach Quillen, manager of Macklemore & Ryan Lewis, said: "Spotify has proven to be a powerful platform for both sharing and experiencing music. We value its ability to reach new, curious listeners by encouraging the sort of word-of-mouth marketing that drove (album) The Heist from day one."
Stars will gain access to a new Spotify service which allows them to analyse up-to-the-minute streaming data for their songs, which will not be released to the public.
Join our commenting forum
Join thought-provoking conversations, follow other Independent readers and see their replies