Spotify and Fortnite developers join coalition against Apple to fight 'unfair' prices for in-app purchases
'After nearly a decade with no oversight, regulation, or fair competition, it's time for Apple to be held accountable' the coalition says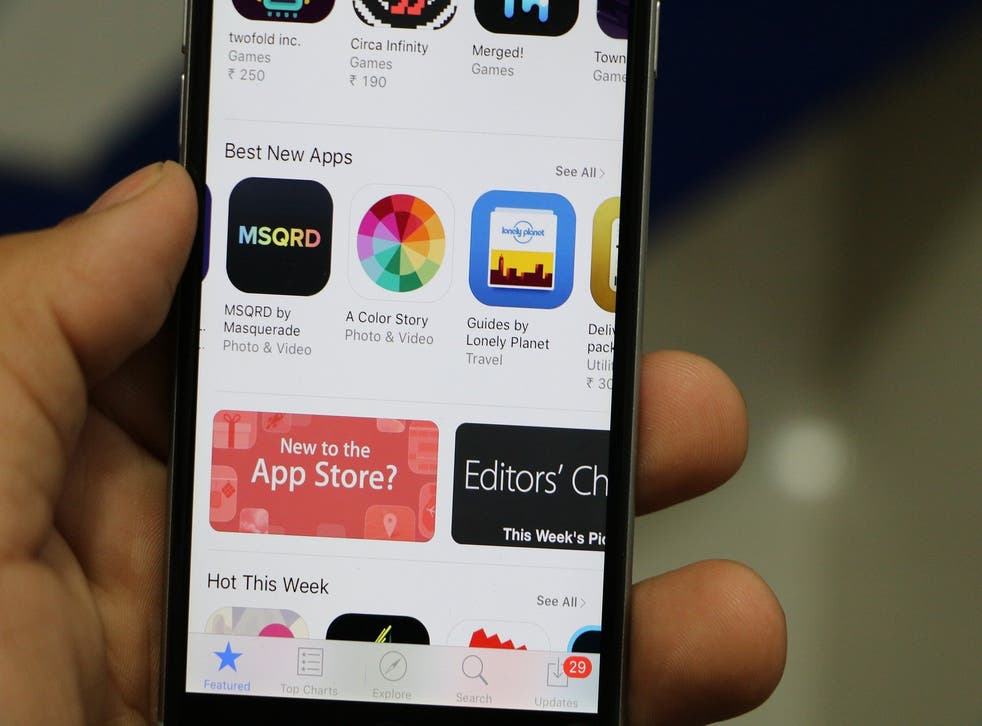 Over a dozen companies, including Epic Games, Spotify, Tile, Deezer, Protonmail, and Match Group, have formed the 'Coalition for App Fairness' in order to fight what they see as Apple's unfair advantage in its App Store.
The coalition criticises Apple's 30 per cent tax on companies offering in-app purchases on its iPhones and iPads, as well as claimed anti-competitive policies and a lack of consumer freedom.
This is because Apple owns both the hardware and the software and therefore, the companies argue, implement policies for music streaming services, for example, that benefit Apple Music over other services.
Recently, Apple and Epic Games have been in a feud after Epic attempted to bypass this 30 per cent levy, resulting in its removal from the Apple App Store and the Google Play Store. 
Similarly, Apple forced Wordpress to add in-app purchases to its app, although it later u-turned on that policy. 
However, Apple has also historically shown it is willing to be malleable on those regulations; Amazon Prime Video only had to pay 15 per cent for each in-app purchase, as part of a deal to get the app on the Apple TV.
"One company has near total control over the mobile ecosystem and what apps consumers get to use. After nearly a decade with no oversight, regulation, or fair competition, it's time for Apple to be held accountable", a statement on the website reads. 
"Every app developer [should] have an equal opportunity to innovate and engage in commerce, free from draconian policies, unfair taxes, or monopolistic".
The coalitions suggestions are numerous, but include:
No developer should be required to use an app store exclusively, or to use ancillary services of the app store owner.
No developer should be blocked from the platform or discriminated against based on a developer's business model.
A developer's data should not be used to compete with the developer.
No app store owner or its platform should engage in self-preferencing its own apps or services, or interfere with users' choice of preferences or defaults.
Apple declined to comment.
"As enforcers, regulators, and legislators around the world investigate Apple for its anti-competitive behavior, The Coalition for App Fairness will be the voice of app and game developers in the effort to protect consumer choice and create a level playing field for all," said Horacio Gutierrez, Head of Global Affairs and Chief Legal Officer at Spotify.
"Even worse, it has created a precedent that encourages other tech monopolies to engage in the same abuses. With the Coalition for App Fairness (CAF), we hope to shed light on these issues and encourage regulatory change for the benefit of consumers worldwide."
Although these companies have come together to fight what they perceive as unfair business practises, they have also been exhibiting unfair practises themselves.
Spotify has repeatedly criticised for attempting to monopolise the podcasting market  with exclusive deals, such as its collaboration with the Joe Rogan Experience. It has also complained about Apple's new "Apple One" bundle, while being part of numerous bundles itself.
Similarly Match Group, which owns Tinder, OKCupid, and many other dating apps, also purchased Tinder's main competitor Match in 2018, with critics suggesting it is attempting to build "a monopoly on your need for human connection".
Register for free to continue reading
Registration is a free and easy way to support our truly independent journalism
By registering, you will also enjoy limited access to Premium articles, exclusive newsletters, commenting, and virtual events with our leading journalists
Already have an account? sign in
Register for free to continue reading
Registration is a free and easy way to support our truly independent journalism
By registering, you will also enjoy limited access to Premium articles, exclusive newsletters, commenting, and virtual events with our leading journalists
Already have an account? sign in
Join our new commenting forum
Join thought-provoking conversations, follow other Independent readers and see their replies