Spotify joins up with Headspace to help people practice mindfulness and meditation
Users can now sign up for a combined subscription that will include access to tools for living a 'happier, healthier life'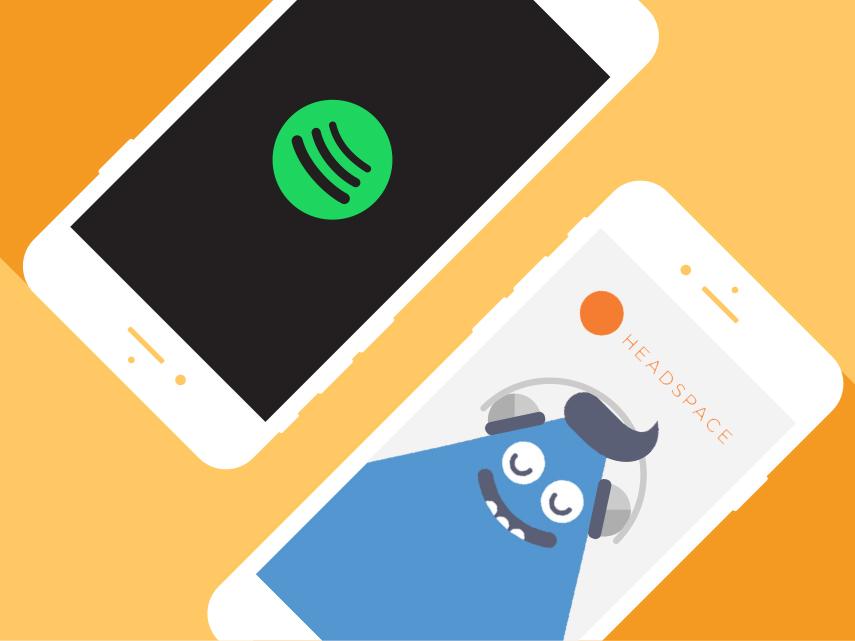 Spotify is looking to make people better, as well as more entertained.
The company has launched a new partnership with Headspace, an app meant to help people live "healthier and happier lives".
In the new deal, people will be able to suscribe to both of the services for a reduced price. Together, the two apps will sell for £14.99 — or roughly the same price in other currencies — rather than the £10 or so that each of them costs.
Gadget and tech news: In pictures
Show all 25
For that, customers will receive a login that lets them get access to both apps.
Spotify said that the decision to launch the collaboration came as a result of the huge number of people that use the kinds of playlists found in its "Focus" section, which collect music meant to help people concentrate on things like work or study, and for things like meditation. As a result it became clear that music and sound could be used to help people with the growing interest in mindfulness, the company said.
For the moment, the two apps and services won't be combined and all that is being bundled together is the subscription.
"Mindfulness is all about being in the moment. And when we are, we get so much more enjoyment from music," said Andy Puddicombe, founder of Headspace. "With playlists focusing on things like calm, sleep, study and exercise, Spotify Premium perfectly complements Headspace's guides to training the mind for a healthier, happier life. We're excited to offer our users access to both services in a simple and convenient way."
Join our commenting forum
Join thought-provoking conversations, follow other Independent readers and see their replies