Star Wars Battlefront: EA promises sequels across multiple different genres
EA got a 10-year license from Disney to produce Star Wars games in 2013 - so we've got at least seven years for Star Wars games ahead
Doug Bolton
Tuesday 17 November 2015 18:28 Comments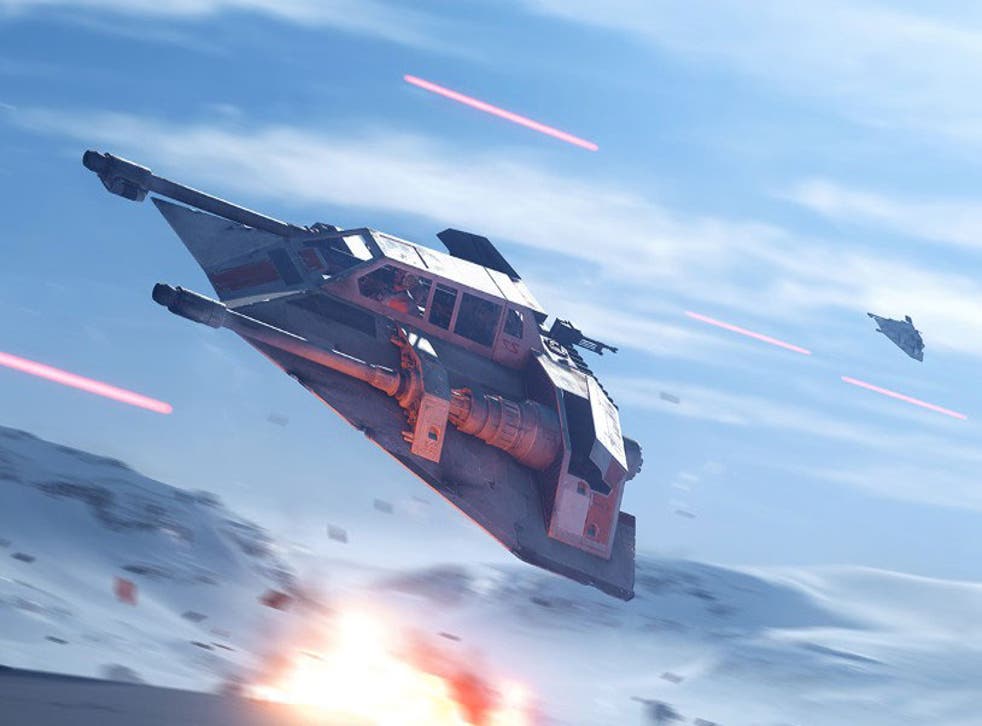 A senior EA boss has announced that there are going to be multiple sequels to Star Wars Battlefront, which came out today.
Speaking at the UBS Global Technology Conference, EA's chief financial officer Blake Jorgensen told the audience that his company plans to make a number of new Battlefront games in future, from different genres and for multiple platforms.
As reported by Gamespot, he said: "We struck a licensing deal with Disney a few years back that's almost 10 years in length."
"The game that comes out tomorrow, Star Wars Battlefront, is a traditional first-person style shooter game."
"Our goal is to make future Battlefront games as well as other style games around the Star Wars franchise, both on mobile as well as console and PC. It's a huge opportunity for us."
EA's Star Wars license with Disney was extended by 10 years in 2013 - so that means we've got at least another seven years of EA-produced Star Wars games ahead of us.
That's either a good or a bad thing, depending on your opinion of EA - but based on positive reviews of the latest Battlefront games from critics and gamers, things are looking good.
Register for free to continue reading
Registration is a free and easy way to support our truly independent journalism
By registering, you will also enjoy limited access to Premium articles, exclusive newsletters, commenting, and virtual events with our leading journalists
Already have an account? sign in
Join our new commenting forum
Join thought-provoking conversations, follow other Independent readers and see their replies