The Independent's journalism is supported by our readers. When you purchase through links on our site, we may earn commission.
Steve Bannon is betting on bitcoin and may release his own 'deplorables' cryptocurrency
Bannon even has ambitions for his own 'deplorable' cryptocurrency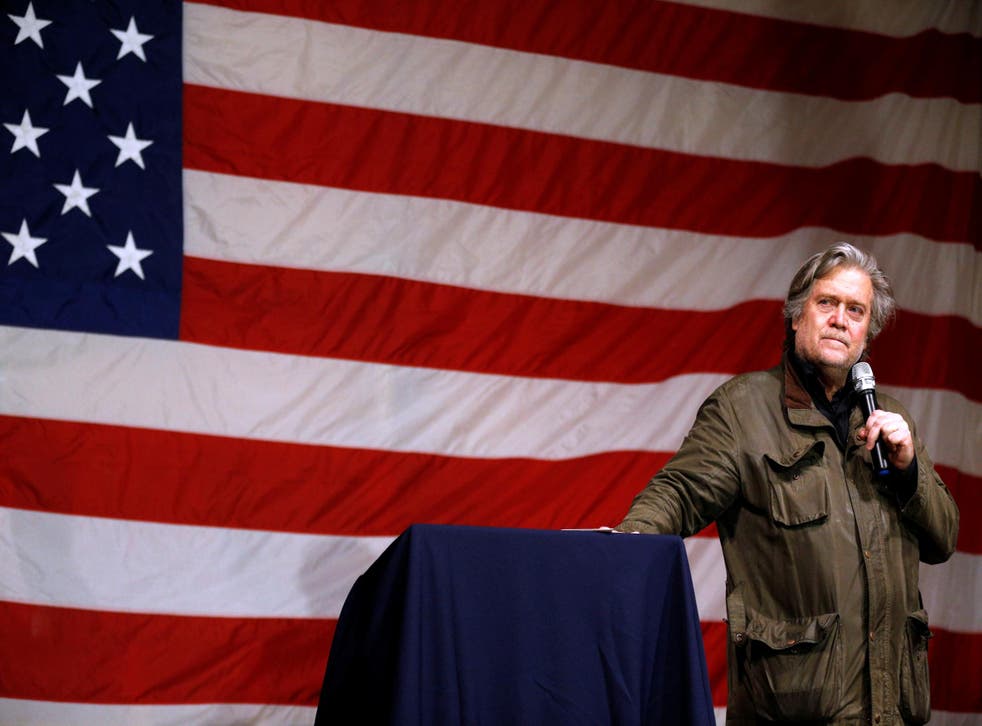 Former White House strategist Steve Bannon has revealed he owns a "good stake" in bitcoin and is interested in creating his own "deplorables coin" cryptocurrency.
The far right agitator told The New York Times that digital currencies could help him regain power and influence, saying, "control of the currency is control of everything."
The decentralised nature of bitcoin and other cryptocurrencies fits with the libertarian politics he has spent much of his career promoting, as does its potential to undermine the established order.
"It's disruptive populism," Mr Bannon said. "It takes control back from central authorities. It's revolutionary.
"It was pretty obvious to me that unless you got somehow control over your currency, all these political movements were going to be beholden to who controlled the currency."
Bitcoin's volatile history in pictures

Show all 10
The name of Mr Bannon's proposed cryptocurrency comes from the name Hillary Clinton gave to supporters of Donald Trump during the 2016 US Presidential elections – a name Ms Clinton later said she regretted.
The benefits of bitcoin as a semi-anonymous method of payment and store of value have often been promoted by members of the far right, with Andrew Auernheimer – a notorious neo-Nazi who goes by the online name "weev" – telling his readers in 2014 to "consider cryptocurrency".
Other extremist groups have also shown their interest in cryptocurrencies, as well as cyber criminals who use them to carry out transactions on the dark web.
Julia Ebner, a researcher at the Institute for Strategic Dialogue, noted in an article earlier this year that the lack of a central authority meant that cryptocurrency had become a magnet for the far right and other fringe groups.
"Neo-Nazis, identitarians and jihadists aren't short of incentives to invest," she said. "They share the anti-establishment sentiment with the libertarians, the desire to make quick money with the speculators, and the need to find alternative transaction routes with the criminals."
Register for free to continue reading
Registration is a free and easy way to support our truly independent journalism
By registering, you will also enjoy limited access to Premium articles, exclusive newsletters, commenting, and virtual events with our leading journalists
Already have an account? sign in
Register for free to continue reading
Registration is a free and easy way to support our truly independent journalism
By registering, you will also enjoy limited access to Premium articles, exclusive newsletters, commenting, and virtual events with our leading journalists
Already have an account? sign in
Join our new commenting forum
Join thought-provoking conversations, follow other Independent readers and see their replies