Apple co-founder Steve Wozniak criticises the company over the Apple Watch in Reddit AMA
Wozniak said he is worried about the direction the Apple Watch is taking the company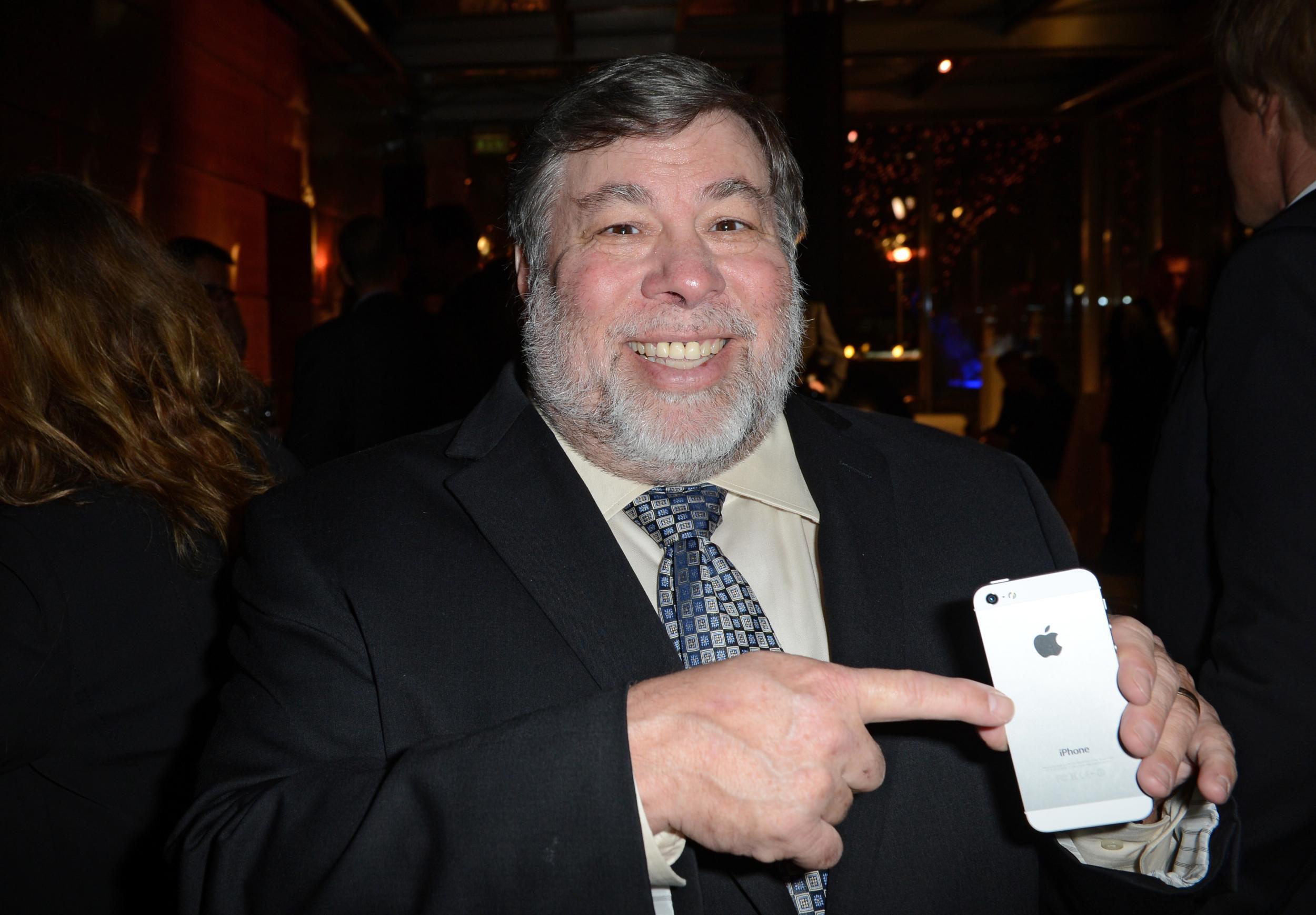 Steve Wozniak, co-founder of Apple, has said he's 'worried' about the direction the Apple Watch is taking the company.
65-year-old Wozniak, the man who created the revolutionary Apple I home computer and led the design of the Apple II, gave his opinions on the smartwatch during a question-and-answer session on Reddit.
When asked to appraise how chief executive Tim Cook is doing at the company, Wozniak said: "I worry a little bit about - I mean I love my Apple Watch, but - it's taken us into a jewelry market where you're going to buy a watch between $500 and $1,199 based on how important you think you are as a person."
"The only difference is the band in all those watches. Twenty watches from $500 to $1,100. The band's the only difference? Well this isn't the company that Apple was originally, or the company that really changed the world a lot."
Pricing for the Apple Watch begins at £299 for the smallest basic Sport version, going up to around £800 for an identical model with a stainless steel band, before peaking at £13,500 for an 18-carat gold version. Despite the changes in pricing, the watches are the same on the inside, apart from a few variations in size and battery life.
Wozniak said: "So it might be moving, but you've got to follow, you know. You've got to follow the paths of where the markets are."
Despite his concerns about the Apple Watch, Wozniak "approves very strongly" of Cook's leadership, saying he is "continuing a strong tradition" of creating good products that late co-founder Steve Jobs began, and adding: "I love the software, I love the hardware, and nothing's letting me down."
In a wide-ranging 'Ask Me Anything' (AMA) session, Wozniak also spoke about the ongoing battle between the FBI and Apple over the unlocking of an iPhone which belonged to one of the San Bernadino shooters, who killed 14 people in California in a December 2015 attack.
Expressing his commitment to "personal liberties" and the Bill of Rights, which protects Americans from spying and seizure of property without a warrant, Wozniak called computer viruses "dangerous, dangerous things."
Gadget and tech news: In pictures
Show all 25
Speaking about a 'backdoor' in Apple devices which would allow authorities to access the data on them, he said: "If some code gets written in an Apple product that lets people in, bad people are going to find their way to it, very likely."
He also wrote about the modern obsession with technology, which the company he co-founded partially helped bring about.
Claiming that he tries to avoid carrying around his phone and answering every text immediately, he said: "I really see a lot of people that are dragged into [technology], but you know, I don't criticise them. When you have change, it's not that the change in how people are behaving different to you is bad or good, it's just different."
However, he did acknowledge how much smartphones have taken over our lives, writing: "When we started Apple, Steve Jobs and I talked about how we wanted to make blind people as equal and capable as sighted people, and you'd have to say we succeeded when you look at all the people walking down the sidewalk looking down at something in their hands and totally oblivious to everything around them!"
Join our commenting forum
Join thought-provoking conversations, follow other Independent readers and see their replies