Stockholm is rivalling Silicon Valley with a hotbed of technology start-ups
The Swedish capital is home to two of the most popular video games in the world, as well as thousands of technology start-ups worth hundreds of millions of pounds – and it's all happened since 2009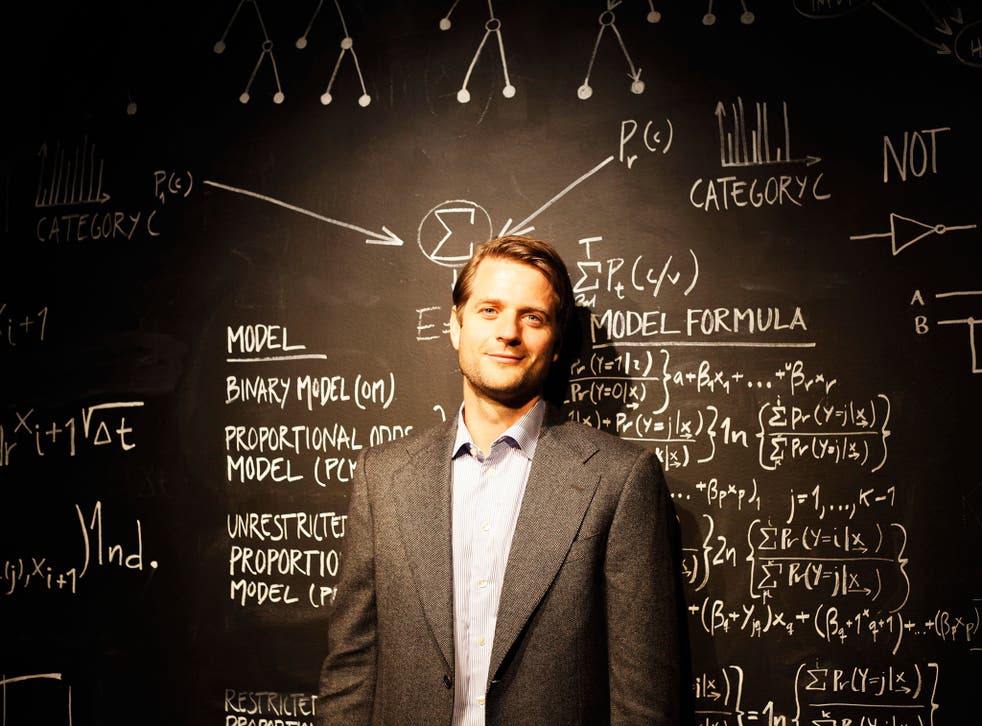 All the clichés you might expect about Sweden's capital are true. In the summer, ships glide around Stockholm's archipelago, which makes up just a handful of its 30,000 islands. At this time of year, it's the perfect winter wonderland. The people are beautiful, everything is perfectly designed, and pickled herring is everywhere. But these aren't the only things that define the city. In the last few years, Stockholm has become one of the most talked-about places in the world thanks to its apps, games and digital services.
Stockholm's technology industry helped to attract €109m (£85m) of investment into Sweden in 2009. Since then, that figure has tripled to €335m (£265m), and out of the 22,000 tech companies based in the city, there are now six valued at more than £650m.
These "billion dollar" businesses are known among the tech scene as "unicorns" because of their rarity. They include King, the makers of the iPhone game Candy Crush; and Mojang, the mastermind behind the mega-selling title Minecraft, which was were bought by Microsoft for £1.5bn in September. There are 30 tech unicorns in Europe, and with 11, London has the most. But our capital also has a population of 8m. Stockholm has just under 790,000 inhabitants. So, how has the city come to punch so far above its weight?
Tyler Crowley is an American business consultant who moved to the city in 2012. He talks in baking metaphors. A successful tech city is like a cake, he tells me. Stockholm has great "ingredients" for success, he says. This includes having an excellent and free education available to all (which he says produces good "chefs").
Thanks to the Swedish government investing in high-speed internet in the 1990s, Sweden's citizens are also super connected. Ninety-four per cent of the population is online – the fourth highest usage rate in the world. And since the 1990s, families have received government subsidies on home computers. This means that the majority of the country is made up of potential customers, and that almost every Swede grows up to become computer literate.
Take Sebastian Siemiatkowski, the 33-year-old co-founder and CEO of Klarna. Since he founded the company in 2005, Klarna has become one of Sweden's four unicorns by providing a simple way for people to buy things online (all users need to do is put in their email address and postcode). It now accounts for more than a third of all online sales in Sweden, and processes 200,000 transactions a day. "When I was young my family couldn't afford a computer," says Siemiatkowski. "But because of this subsidy we could, and from the age of 10 I was always playing around with it. [It] was very visionary of the politicians back then."
It's not just through its embrace of all things digital the Swedish Government has helped the technology scene evolve. The Swedish daycare system allows young, entrepreneurial families the chance to take far more risks, with parents paying £113 a month for day care for their first child. In 2012 Annika Manns, 40, co-founded the digital payment service Mondido with her partner. "It would have been impossible to consider going out on our own and going months without a salary, if it wasn't for the daycare system," she says. These policies have been in place some years. It's only in the last two, though, that Stockholm has come into its own. This has been helped by the fact it now has its own personal identity, in the same way San Francisco has Silicon Valley.
"The things that were missing were the hashtag and brand for the community," says Crowley. "So people outside can see what's happening here." He created the hashtag #STHLMTECH, which the city's tech entrepreneurs could append to their tweets about what they were doing. Under this name, Crowley also began bringing the CEOs and staff of firms together for workshops and seminars. This allowed firms in Stockholm to learn from one another and also advertise themselves to investors. And it seems to have worked. Although Sweden makes up 2 per cent of Europe's population, it now receives 15 per cent of the continent's total tech investment thanks to the strength of its capital city.
The strangest thing about Stockholm's success is the way in which it doesn't seem to follow the rules that most communities do when affluence arrives. "In the US, you would see anyone with a bit of money drive a really nice car, whereas here you'll see people walking. I know billionaires and they walk to the grocery store," says Moha Bensofia, 35, VP for business development at Fishbrain, a social-media app for fishing enthusiasts. Costa Rican by heritage, he previously worked in Silicon Valley. "It's like a cultural thing for these guys."
This "cultural thing" is called Jantelagen (pronounced yanta-laagen). It translates as "the law of not too much, not too little", and encourages humility and restraint. You can see the concept personified across the tech scene in Stockholm. Offices are organised with incredibly flat hierarchies to instil a strict sense of "sameness" and equality. "We would never have two floors in our office," one co-founder tells me, "as it would create too much of a hierarchy".
Even though they could easily afford to, Jantelagen also extends to pay. Not only do the city's tech staff get paid less than those in other countries, but there's also less disparity between roles. The firm Truecaller, which allows its 100m users to search for phone numbers, has received £50m of investment in five years. According to Nami Zarringhalam, 30, CSO and co-founder, one of its core values is "prestigelessness". He says: "If you ask our CEO what he does, he's everything from the dishwasher to the leader."
However, with so much money flowing into the city, could Jantelagen's days be numbered? There are rumours that some CEOs prefer private jets. And upon the sale of Mojang to Microsoft, an employee tweeted "Limousine to Bromma [airport], private jet to Cannes, Ferrari to Hotel de Paris in Monte Carlo." This sort of boasting is anathema to most Swedes.
The reluctance to brag in Stockholm can also come across as a lack of confidence to investors. But STHLMTECH's Crowley says he's been cooking up a solution. He has put together workshops to help Swedish tech execs to appear less humble. Many of the workshops focus on improving pitching skills. He says: "I've brought some American flavour to the cake...I like the cake here, I just added some American spice to it."
Register for free to continue reading
Registration is a free and easy way to support our truly independent journalism
By registering, you will also enjoy limited access to Premium articles, exclusive newsletters, commenting, and virtual events with our leading journalists
Already have an account? sign in
Register for free to continue reading
Registration is a free and easy way to support our truly independent journalism
By registering, you will also enjoy limited access to Premium articles, exclusive newsletters, commenting, and virtual events with our leading journalists
Already have an account? sign in
Join our new commenting forum
Join thought-provoking conversations, follow other Independent readers and see their replies