Swiss artists programme laptop to make random purchases from the dark web
The 'Random Darknet Shopper' will then have the items delivered to a south London art gallery and displayed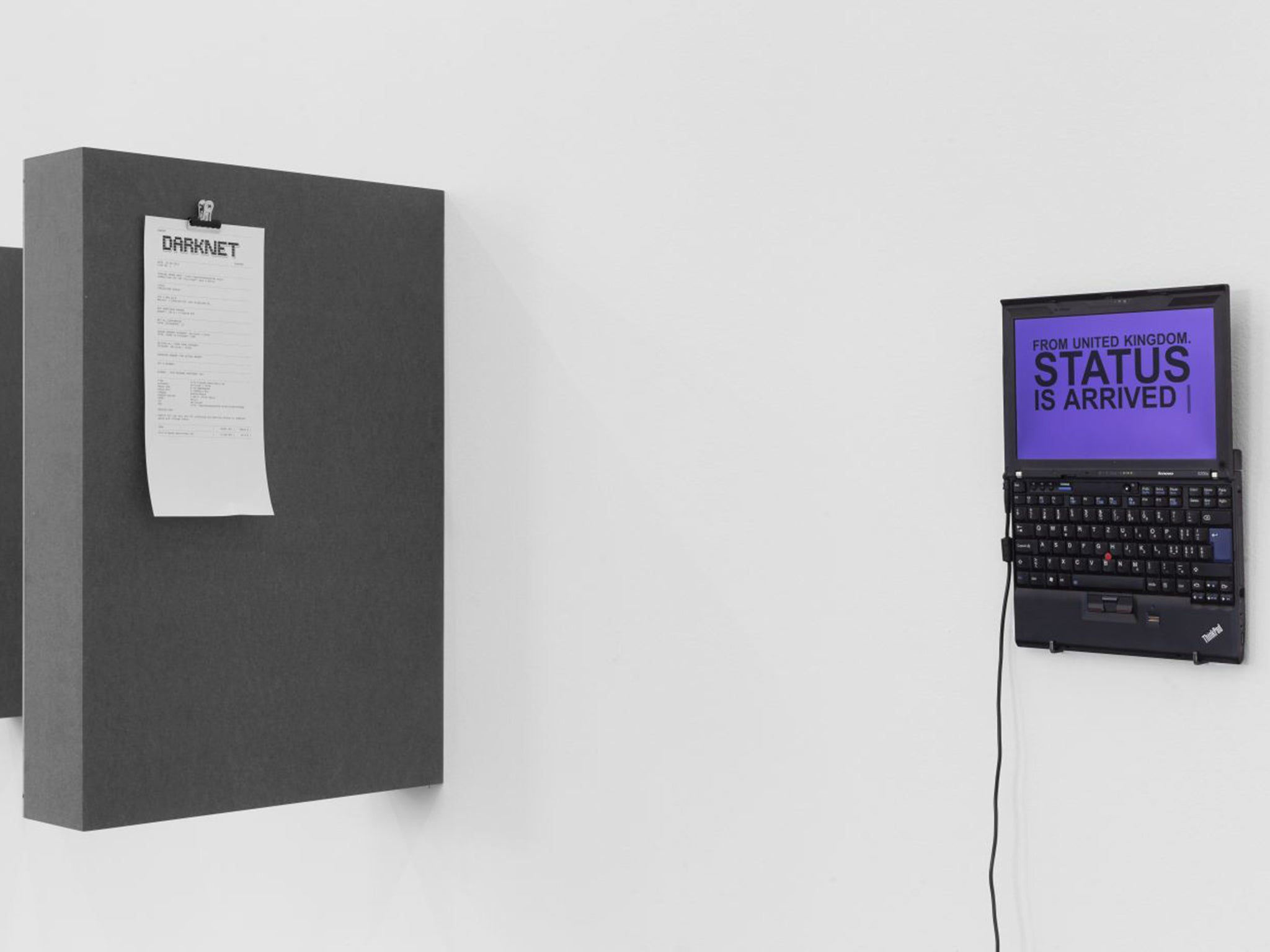 On balance, it's unlikely that police will swoop on a south London art gallery this week and apprehend a laptop that will be busy making random purchases from a secretive part of the web known as the Darknet.
Then again, it depends what the automated shopping 'bot known as Random Darknet Shopper chooses to buy online and have delivered to the gallery. Fake trainers or a counterfeit designer T-shirt are unlikely to attract the interest of the authorities, but Class A drugs or a gun would be a different matter.
"We just don't know what's going to turn up [at the gallery] which is what makes it difficult legally," said Susan Singleton, the solicitor who has provided legal advice to the Swiss artists who designed the Shopper. "The major caveat here is that the artists are not telling it to buy drugs, so they wouldn't be responsible. But once the goods come into their possession you move to an entirely separate set of offences."
Artists Domagoj Smoljo and Carmen Weisskopf are well aware that their creation may land them in hot water when it begins an eight-week shopping spree at the Horatio Junior gallery in Rotherhithe on Friday. Every Wednesday, the 'bot will spend up to $100 (£66) in Bitcoins on an item selected at random from Alpha Bay, one of the largest marketplaces on the Darknet. Each item will be delivered to the gallery, where the artists will add them to a display they describe as a "Darknet landscape".
"It is both exciting and nerve wracking," said Smoljo, 36, who created the Shopper with Weisskopf, 39, last year as a means of exploring and understanding a secret part of the web. "I sleep badly the night before it goes shopping ... it is something that is out of our control. We feel vulnerable, but at the same time we like it."
When Darknet Shopper was exhibited in Switzerland last year its random purchases included a pair of fake Nike trainers, counterfeit designer jeans from China and 10 packets of cigarettes from Ukraine. Swiss police took an interest when it added a bag of 10 ecstasy tablets to its haul and the pills were put on display.
Banned, censored and 'offensive' artworks
Show all 8
Police seized the laptop and its purchases, and a state prosecutor was asked to consider whether a 'bot could be held responsible for buying drugs. In the end, everything – except the MDMA tablets – was returned to the artists, after the prosecutor declared Random Darknet Shopper a valid art project and ruled that possession of ecstasy, in this case, was "a reasonable means for the purpose of sparking public debate about questions related to the exhibition".
Will British authorities take a similar view? Smoljo and Weisskopf hope so, but the outcome is as hard to predict as the haul.
Join our commenting forum
Join thought-provoking conversations, follow other Independent readers and see their replies