Syrian Electronic Army hacks global websites including The Independent
Websites including the Independent's appeared to be hacked, with attack showing mostly for Apple users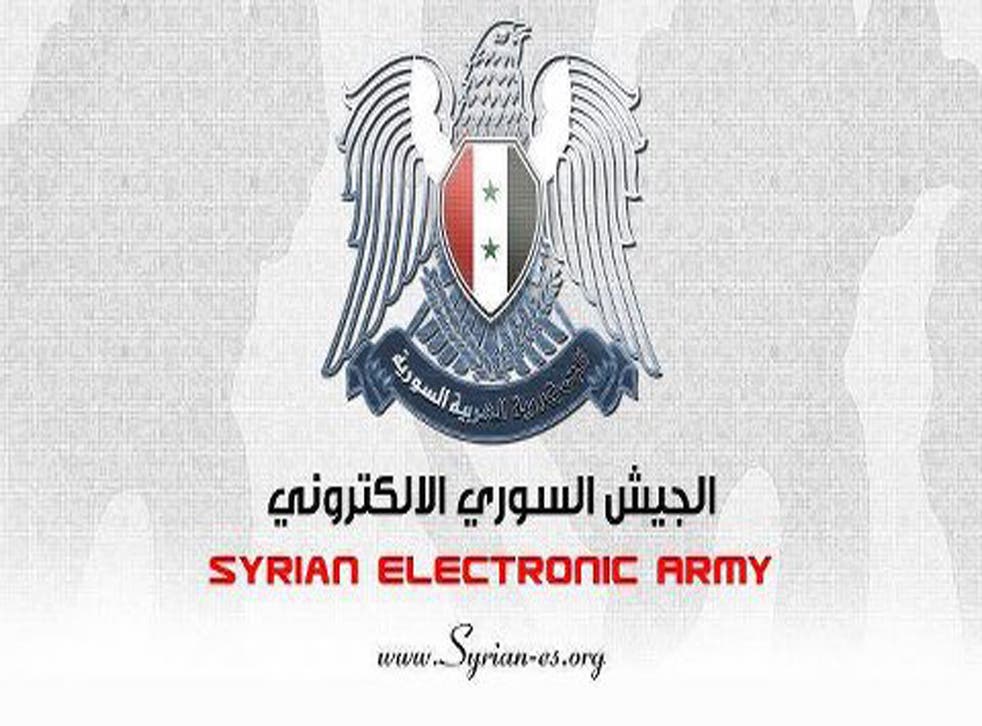 Some users of a number of global websites were reportedly affected by a hack claiming to have come from the Syrian Electronic Army today, with pages including The Independent showing messages from the pro-Assad collective.
The hack hit websites using the popular Gigya comment platform. Hackers re-directed some users to their site or to display their messages, by exploiting the DNS entry — which translates URLs such as independent.co.uk into directions to the site — at GoDaddy, the site's domain registrar.
The Gigya platform itself was not hacked, and no user data is or was in jeopardy, said experts.
Some users attempting to access the sites saw a notification saying "You've been hacked by the Syrian Electronic Army (SEA)". The message did not appear for all users and seemed to hit mostly those using Apple devices, though some users of Google Chrome on PCs reported the same problems.
The Syrian Electronic Army is a group of hackers who support the Assad regime in Syria.
Users who saw the notification were then redirected to an image featuring a crest often used by the group, on image hosting site Imgur.
The nature of the attack is still unknown — and it is unclear whether the sites themselves are under attack, or the devices of those accessing them.
Ensuring that devices were properly secured, including the use and updating of antivirus software, was the best way of keeping them safe from this and other attacks, experts said.
The Chicago Tribune, CNBC, PC World, Forbes and the Telegraph were reported by Twitter users to have been hit by the attack. Sites from across the world, including the official page of French football club Toulouse FC, the NHL's website and Canadian broadcaster CBC, were reported to have been involved in the attack.
The message appeared intermittently for users on Apple devices, including desktop computers and iPhones. It affected all Independent sites, including i100.
The same group has claimed previous attacks, on news websites including the Sun and Sunday Times.
The group have been active since 2011, though attacks increased in 2013. As well as news sites, the group have hacked into pages owned by the US Marines, Gmail accounts and Twitter pages.
A Twitter account linked to the group claimed responsibility for the attack, appearing to link it to ISIS.
The Syrian Electronic Army describes itself as "A group of young Syrians, not belonging to any governmental entity," on its website.
Register for free to continue reading
Registration is a free and easy way to support our truly independent journalism
By registering, you will also enjoy limited access to Premium articles, exclusive newsletters, commenting, and virtual events with our leading journalists
Already have an account? sign in
Register for free to continue reading
Registration is a free and easy way to support our truly independent journalism
By registering, you will also enjoy limited access to Premium articles, exclusive newsletters, commenting, and virtual events with our leading journalists
Already have an account? sign in
Join our new commenting forum
Join thought-provoking conversations, follow other Independent readers and see their replies