Technology firms want every device connected to the internet - but is that what consumers want?
Companies are rushing to create apps and embed chips in everything from blankets to shoes, as Hayley Tsukayama discovers
Hayley Tsukayama
Thursday 08 January 2015 23:00 Comments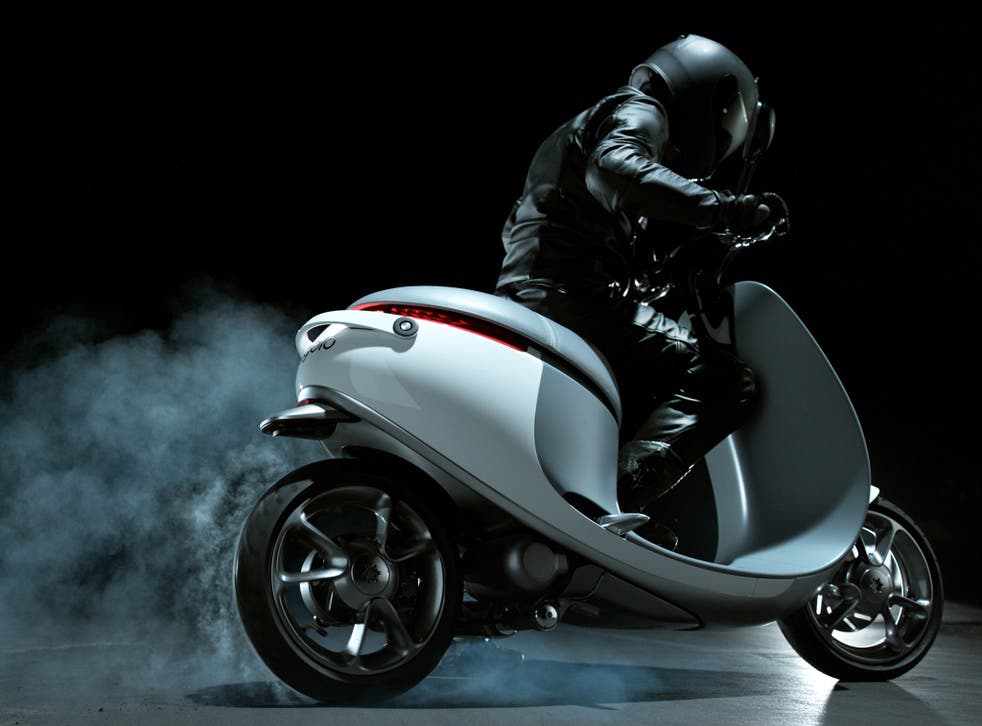 If technology firms have their way, everything we use on a daily basis, from our toothbrush to our car, will one day be connected to the internet.
At this year's International CES – the consumer tech industry's annual Las Vegas confab – you can't go more than a few steps without hearing someone talking about a way to connect something new to the internet. But as companies rush to create apps and embed chips in everything from blankets to shoes, it's unclear whether consumers are as hot on the "smart everything" trend. After all, people probably don't need an alert on their phone to tell them when their toast is ready – the bread popping out is a pretty good clue.
It's one thing to have a smart appliance that saves you time or money, which is the main selling point for successful devices such as the Nest thermostat. A critical and consumer darling, analysts have estimated that the Nest sells around 100,000 units per month. But other smart products have not been so quick to catch on.
Companies are tight-lipped about sales figures for smart appliances, but even Whirlpool has admitted that its smart washing machine is "a little bit of a hammer looking for a nail right now". Experts project that the market for smart appliances overall will reach only around £3.3bn in sales by 2015; by contrast, Whirlpool alone took in around £12.5bn in sales for its appliance businesses last year.
CES 2015: The best gadgets from Las Vegas

Show all 5
And that may indicate a slow market for smart devices, except for the really useful ones. Do we really want to monitor obsessively the updates from a smart nappy, an app-connected toothbrush or an automatic, internet-connected belt?
For the majority of average consumers, the answer right now is: "No, thank you." In a new survey by Nielsen's Affinnova group, just over 40 per cent of adults said that the smart products they've seen so far seem like gimmicks, and 59 per cent said that they need real value to spend money on a smart product, not just novelty.
That presents a major challenge for companies such as Samsung, which has thrown itself wholly into the development of smart appliances and electronics. In a speech on Monday night, Samsung's chief executive, BK Yoon, said that he would like to see all of Samsung's products connected to the internet within the next five years.
But even consumers who are buying such products appear to want more than just connectivity. They also crave simplicity. The research firm Accenture found in a global survey released this week that 83 per cent of people who have used smart devices such as fitness monitors, home-security systems and even smart thermostats have had frustrating problems getting those devices to work.
Just over one-fifth of those surveyed deemed smart devices "too complicated to use". Nearly as many also said that they had problems even setting up the devices. And once they did get them working, 19 per cent said that they felt the products didn't work as advertised.
Those problems may be dampening enthusiasm for the revolution that web-oriented companies are trying to foment – a trend that analysts predict could rake in more than £2 trillion by 2020 if firms get it right.
So while enthusiasm for "the Internet of Things" is a hot catchphrase these days in the tech industry, it's still decidedly in its awkward adolescent phase.
To sell the idea – convincingly – to consumers, companies will have to think hard about how to make connected devices useful, safe and understandable to the average person. That's not to say "the Internet of Things" isn't going to happen, but it probably requires a little more time at the drawing board, given the products companies in Vegas are pitching this week.
©The Washington Post
Top devices at the CES show
1. Gogoro Smartscooter
The appearance of a new electric vehicle (EV) at CES isn't newsworthy in itself, but Gogoro's scooter is all about the battery. With battery costs making up a significant part of the manufacture of any EV, Gogoro envisages a mobile phone-style model where you lease the use of one; when your battery runs out, you are directed to a charging station where you instantly swap it out for a fresh one. The grid, says Gogoro, will learn and respond to user behaviour within cities to keep plenty of fresh batteries available. Now all it has to do is persuade those cities to let them install the infrastructure.
2. 3D Systems Cocojet
The hype surrounding three-dimensional printing generally consists of companies saying "you know you want it" and consumers shrugging. The onus is now on printer manufacturers to demonstrate that printed objects actually have a purpose. To that end, Makerbot is touting new materials, chemically bonded with wood and metal, that enable you to print, say, a hammer. 3D Systems, meanwhile, is showing off stuff that can be worn and, more impressively, eaten. Cocojet prints chocolate confections to order; it will be absurdly expensive when it launches later this year, but this stuff is only going to become cheaper and more useful.
3. Samsung Portable SSD T1
Over the years, we've seen hard drives shrink and become more affordable. There is an ongoing debate about whether the rate of change is slowing, but new products still have the capability to make you go "wow". While Samsung seemed more interested (once again) in persuading CES attendees of the merits of internet0connected kitchen appliances, its 1TB SSD is fast, capacious and smaller than a credit card. Pricing information wasn't supplied, but again, the cost of these things is only going to fall.
4. Parrot Pot
The CES tends to prompt lots of chatter about the connected home. While many products seem to be solutions in search of problems, last year saw Nest's smoke alarms and smart thermostats cater for specific needs and reap the rewards. This year, Parrot's automated plant-watering system – in conjunction with an app – solves a specific problem very well: that of lazy, clueless or forgetful people accidentally killing their house plants. The app contains a database that helps the pot to deliver the correct amount of water to the plant exactly when it needs it. Keep those aspidistras flying.
5. Intel Compute Stick
Is this the easiest way to carry around a computer? A step up from Google's Chromecast or Amazon's Fire TV media stick, Intel's Compute Stick packs 32Gb of storage, 2Gb of RAM, USB, WiFi, Bluetooth and Windows 8.1 (or Linux) into a chewing gum-sized gadget that plugs into any screen with an HDMI port. Intel seems to envisage it primarily for business use, but at $149 (£99) for the Windows version, it is affordable for consumers keen on exploring its potential.
Rhodri Marsden
Register for free to continue reading
Registration is a free and easy way to support our truly independent journalism
By registering, you will also enjoy limited access to Premium articles, exclusive newsletters, commenting, and virtual events with our leading journalists
Already have an account? sign in
Join our new commenting forum
Join thought-provoking conversations, follow other Independent readers and see their replies