Telecoms giant Verizon launches tech news site; forbids writers to cover US surveillance
The site has tried to recruit writers promising that they "pay well" but that certain topics - including surveillance and Net Neutrality - are "verboten"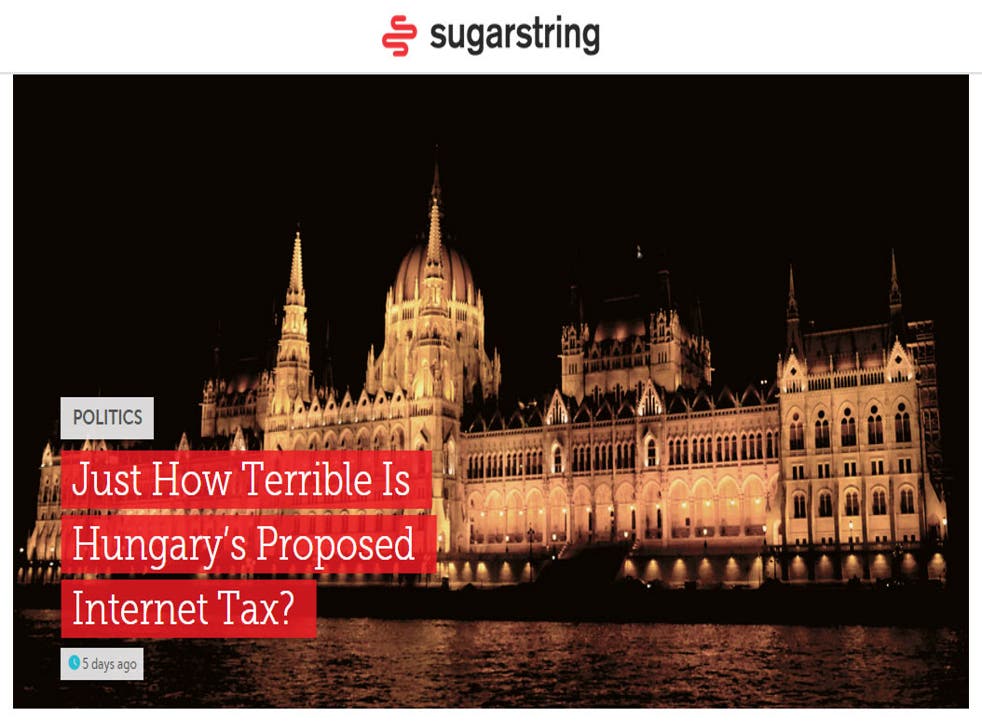 Verizon, the most valuable telecoms company in the world with sales of more than $120 billion, is launching a news site named SugarString that will cover technology, culture and celebrities, with ambitions to lure in in some of the millions of clicks that go to popular outlets like Wired or The Verge.
However, the company has been accused of deliberately warping its coverage, with new writers told they're banned from covering anything related to US surveillance or net neutrality – two massive topics in tech coverage but that tend to show Verizon in a less-than-flattering light.
The Daily Dot has published emails from editor-in-chief Cole Stryker describing these topics as "verboten" while boasting about "a big budget to pay people well, make video documentaries, and other fun shit".
It seems that even mentioning US government surveillance in stories where it might provide obvious context is not allowed - although bringing up instances of others countries doing the same (eg China) is apparently fine.
The reason for Verizon's objection towards these topics is not easy to work out: the company has been repeatedly implicated in handing over customers' data to the NSA and is perhaps the most prominent opponent to Net Neutrality, the concept that all internet traffic should be handled by ISPs at the same speed and without preference.
Although SugarString.com is a long way from becoming a player in online news (the emails published by The Daily Dot were sent out as part of a mass recruitment scheme) the sector is experiencing rapid expansion, and any corporation with the right backing can soon insert itself –and its stories – into readers' Facebook newsfeeds and email inboxes.
As The Verge point out, the professional presentation of SugarString and its financial backing resemble "a future where enormous corporations that own the pipes through which speech travels also own that speech."
Register for free to continue reading
Registration is a free and easy way to support our truly independent journalism
By registering, you will also enjoy limited access to Premium articles, exclusive newsletters, commenting, and virtual events with our leading journalists
Already have an account? sign in
Register for free to continue reading
Registration is a free and easy way to support our truly independent journalism
By registering, you will also enjoy limited access to Premium articles, exclusive newsletters, commenting, and virtual events with our leading journalists
Already have an account? sign in
Join our new commenting forum
Join thought-provoking conversations, follow other Independent readers and see their replies