Telegram founder says China hacked messaging app to disrupt Hong Kong protesters
'The DDoS attack we experienced coincided with protests in Hong Kong,' Pavel Durov said on Twitter. 'This case was no exception'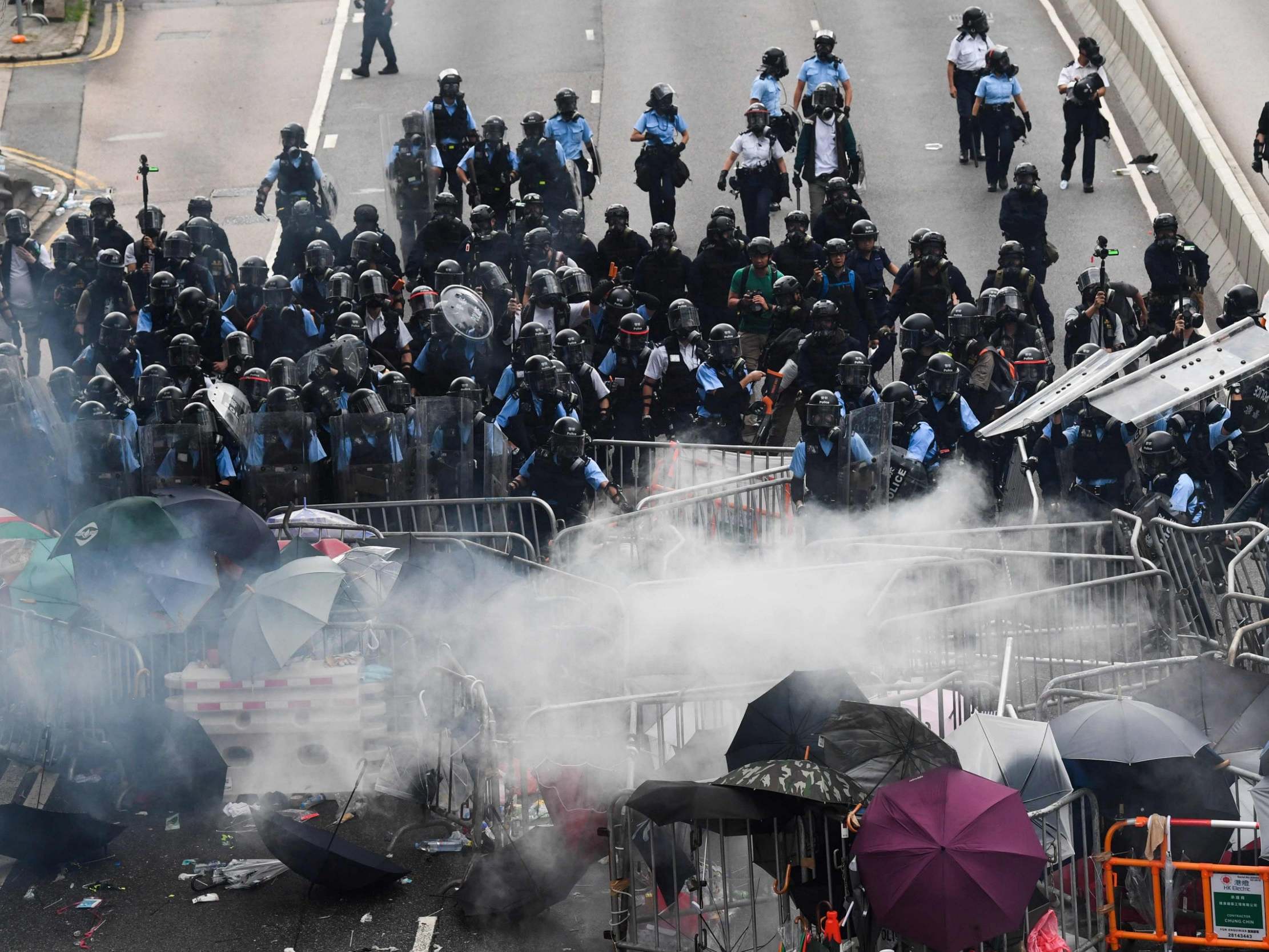 Telegram founder Pavel Durov has warned that Chinese authorities may have targeted the messaging app in an attempt to disrupt protestors in Hong Kong.
Users of Telegram experienced connectivity issues on Wednesday, which the app blamed on a powerful DDoS (distributed denial of service) attack – an event that overloads the firm's computer servers with fake web traffic in order to immobilise it.
Mr Durov described it as a "state actor-sized DDoS" attack from IP addresses in China.
"[The attack] we experienced coincided with protests in Hong Kong," he said on Twitter.
"This case was no exception."
Hong Kong: Extradition law protests continue into second week
Show all 40
Protests in Hong Kong entered their fifth day on Thursday, as a debate over the controversial extradition bill was once again delayed.
The bill, which is at the centre of the crisis, would allow China to extradite Hong Kong residents to the mainland to face trial.
Demonstrators say the bill threatens Hong Kong's semi-autonomous status and the freedoms that come along with it, such as free speech and allowing citizens to commemorate the 1989 Tiananmen Square massacre.
Authorities in Hong Kong claim the bill is necessary to plug "loopholes" that meant the country could become a haven for criminals from mainland China.
Protestors have used Telegram to communicate and organise themselves in private and encrypted group chats, though police have attempted to crack down on these groups.
Earlier this week a man was arrested on suspicion of committing a "public nuisance crime" after he allegedly ran a Telegram group with more than 20,000 members.
Telegram said on Thursday that its service had returned to normal following the cyber attack.
Join our commenting forum
Join thought-provoking conversations, follow other Independent readers and see their replies