Tesla warns customers they could accidentally lose a car's worth of bitcoin
Andrew Griffin
Wednesday 24 March 2021 17:07 Comments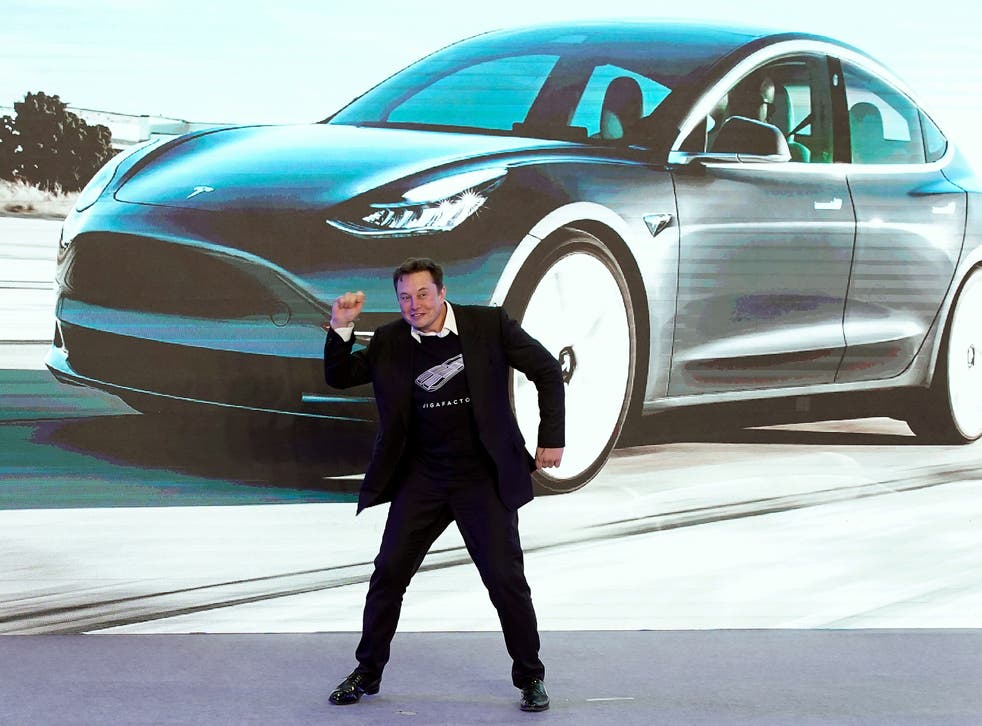 Tesla has warned customers that they could lose the value of their car if they use its new bitcoin-purchasing scheme wrongly.
Elon Musk, Tesla's chief executive, announced earlier today that the company would start selling its cars in bitcoin as well as dollars, and that the deal would be rolling out across the world later this year.
While the announcement in his tweets gave little practical information on how the new scheme would work, Tesla has revealed more information about it in a frequently asked questions posted to its site, as well as a new range of terms and conditions.
They note, for instance, that the cars will still be priced in US dollars, and that the bitcoin price will change as the value of the cryptocurrency goes up and down.
But they also note that getting the purchase wrong could mean that the money – theoretically the full price of the car, which can be over $100,000 – could get lost as it moves between customers and Tesla.
Read more:
To make the purchase, customers will be provided with a code that represents Tesla's bitcoin wallet, into which the cryptocurrency has to be moved. Customers will enter that code into their wallet and give the instruction that the value of the purchase should be transferred, and the process will be registered on the blockchain, which keeps track of bitcoin transactions.
If customers fail to input that code correctly, however, then that money will be sent to another wallet, with no way of getting it back. It means that a simple typo could derail the entire transaction.
The terms and conditions warn customers in capital letters that it is "your responsibility to confirm and verify" that the code is entered correctly into the software, and reiterates that Tesla will not be responsible for any mistakes. "You must exercise care when inputting the bitcoin address into the recipient field because bitcoin transactions cannot be reversed," it reads, again in capital letters.
A similar warning is given later in the document that customers should be careful to send the right amount of money, and reiterates that any wrong transaction will also be permanent.
Tesla also says that it will not be held "liable or responsible" for any bitcoin that gets lost because it went to a wrong address, or which is not recognised because it is sent in the form of another "digital asset".
Because cryptocurrency is built as a decentralised system without the traditional powerful authorities such as banks, there is no way to retrieve money that has been sent to the wrong address. While all bitcoin transactions are logged publicly – and therefore it will be possible to verify where the money was sent – there is no way of getting that cryptocurrency back if it is put into the wrong wallet.
Register for free to continue reading
Registration is a free and easy way to support our truly independent journalism
By registering, you will also enjoy limited access to Premium articles, exclusive newsletters, commenting, and virtual events with our leading journalists
Already have an account? sign in
Register for free to continue reading
Registration is a free and easy way to support our truly independent journalism
By registering, you will also enjoy limited access to Premium articles, exclusive newsletters, commenting, and virtual events with our leading journalists
Already have an account? sign in
Join our new commenting forum
Join thought-provoking conversations, follow other Independent readers and see their replies