Tesla unveils new yoga-practicing robot
Elon Musk claims Optimus bot will be 'more significant' than Tesla's car business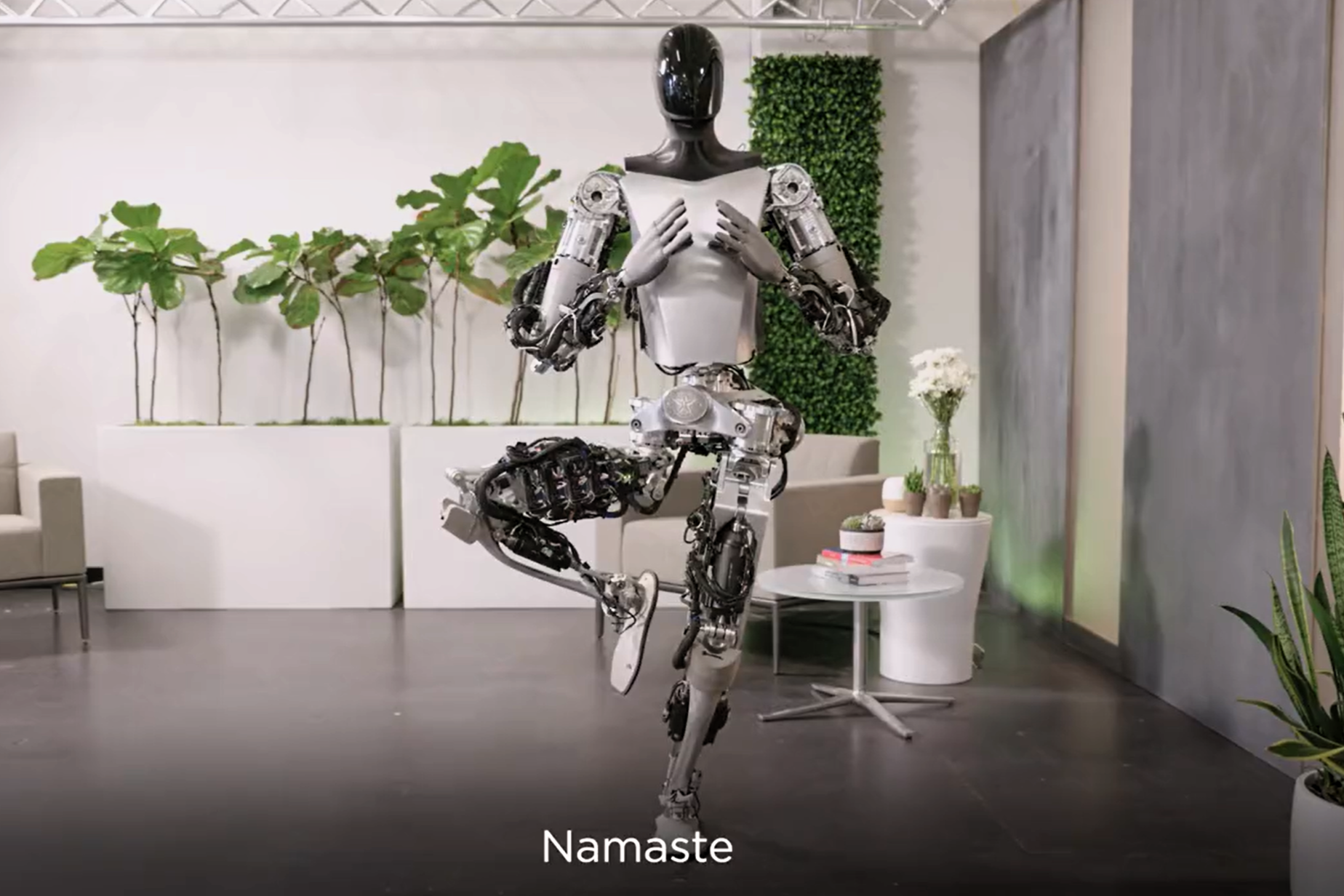 Tesla has unveiled the latest version of its humanoid robot, demonstrating its ability to adapt to its environment and even perform yoga poses.
It is significant progress for the Optimus bot, which was unable to walk unassisted just one year ago.
"Optimus is now capable of self-calibrating its arms and legs," stated a video showing off the robot.
"Accurately calibrated, Optimus learns various tasks more efficiently... For example, it can now sort blocks by colour fully autonomously. And it does so while dealing with the dynamic reality of our world."
Tesla CEO Elon Musk shared the video on X, formerly known as Twitter, with the caption "progress".
Mr Musk has previously said that Tesla's humanoid robot has the potential to be "more significant" than the company's car business.
It is being developed to replace low-skilled labour, with its humanoid form designed to allow it to carry out human tasks, ranging from shopping in a supermarket to working on factory production lines.
"Essentially in the future, physical work will be a choice," Mr Musk said when the robot was first announced in 2021. "It has profound implications for the economy, given that the economy at its foundational level is labour."
New details from the tech billionaire's authorised biography also revealed that he told employees that Optimus was the key to turning Tesla into a $10 trillion company.
Tesla is yet to give any information about Optimus's price or release date, though early versions are expected to be tested on the company's vehicle production line.
At last year's Tesla AI Day, Mr Musk said deliveries could take place within three-to-five years, though his estimates are typically overly ambitious.
Tesla is also currently undertaking a recruitment drive to help speed up the development of Optimus, with more than 50 positions listed on its website relating to robotics.
Join our commenting forum
Join thought-provoking conversations, follow other Independent readers and see their replies