The hounding of Baskerville
Department for Transport official investigated over anti-government comments on Twitter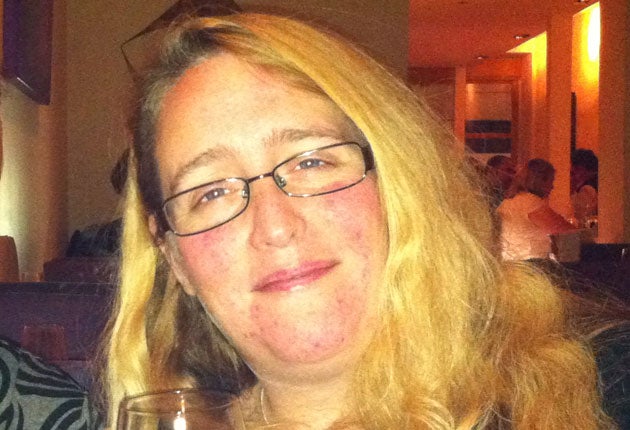 She once warned other internet users: "Don't be a fecken muppet when posting/tweeting something."
But middle-ranking civil servant Sarah Baskerville does not seem to have heeded her own advice and was last night fearing for her job at the Department for Transport over a series of online comments criticising government policy, admitting to being hungover at work and appearing to support Labour MPs.
There are also repeated references on the social networking website Twitter to being drunk and getting away from the office in Westminster for "pints" and red wine.
Ms Baskerville, a team leader in corporate finance systems and reporting solutions, claims she is being "singled out", "attacked" and "targeted" for the remarks posted on Twitter, though Whitehall officials insisted all staff must abide by the civil service code, particularly governing political impartiality.
In several posts, Ms Baskerville, styled as "Baskers", suggests unhappiness at government policy. Yesterday morning, as the row over the remarks was brewing, she repeated someone else's tweet asking "How much more can we take from this Govt" over plans for McDonald's and PepsiCo to help write health policy.
She also appeared to endorse comments about George W Bush, which said: "So waterboarding is ok to save lives but you could do fuck all to save (poor black) lives in New Orleans?! Fuck off." And she repeated a message that highlighted a banner at last week's student march reading "Nick Clegg sold out faster than Muse" while repeating criticism from a Labour MP of "major spin" from Downing Street.
But her most direct condemnation came a week ago, as papers including The Independent on Sunday reported on government plans to force the unemployed to work for free for four weeks or risk losing their benefits. A "shocked" Ms Baskerville repeatedly referred to "workhouses for the poor" and, challenged about her objection to people working for their dole, replied: "Because it's forced and akin to slave labour. Where does the humiliation stop? Why focus punishment on these sections of society."
On her blog, she likens chocolate cake crumbs on her desk to "all we have to look forward to in this new era of fiscal austerity and the impending 'Slasher' Spending Review".
"I'm being squeezed," she wrote. "Cut head count. Lose contract staff. Reduce your cost. Stop travelling. Don't print out in colour. Don't print double-sided. Don't order any stationery (should I tell them my stapler is broke?)."
The self-confessed Doctor Who fan also gives a running commentary on a course in change management, claiming it will lead to "a bit of paper... to prove I can do what I'm already doing". She also brands the tutor "shouty" and "mental". "Oooo... Frustrations, anxiety running high in our course," she wrote.
While she gives a rare insight into life inside a Whitehall department, ministers are unlikely to be amused. Online Ms Baskerville admitted: "Work will be 'interesting' on Monday." A spokesman for the DfT added: "We cannot discuss individual cases but we expect all civil servants to abide by the civil service code."
A spokesman for the PCS union said: "She has not criticised the civil service. In the current climate, it is no surprise to us that people who are as dedicated as her feel passionately about defending the work they do and the services they provide."
As online friends rallied to her defence, Ms Baskerville blocked her tweets to the public. It may be too late.
Virtual comments
Sarah Baskerville (@Baskers) Scottish and sober... sometimes! I'm a civil servant, but this is my personal account & it's my own personal views, not the depts.
'Been wheeling and dealing, trying to rebuild my team as all my staff are leaving'
'Struggling with a red wine induced headache'@ Department for Transport
'Had to get the pliers out to open the bottle of wine – the top was stuck fast!' #nationaldisaster
'Forgot to change my clocks... might keep it that way, so I'll be early for once'
'Tutor is mental... believes "change management" will change the world. He's too damn shouty'
'I can't understand why people voted for this. Why are certain sections of society being targeted?'
Join our commenting forum
Join thought-provoking conversations, follow other Independent readers and see their replies