The online generation: Four in 10 children are addicted to the internet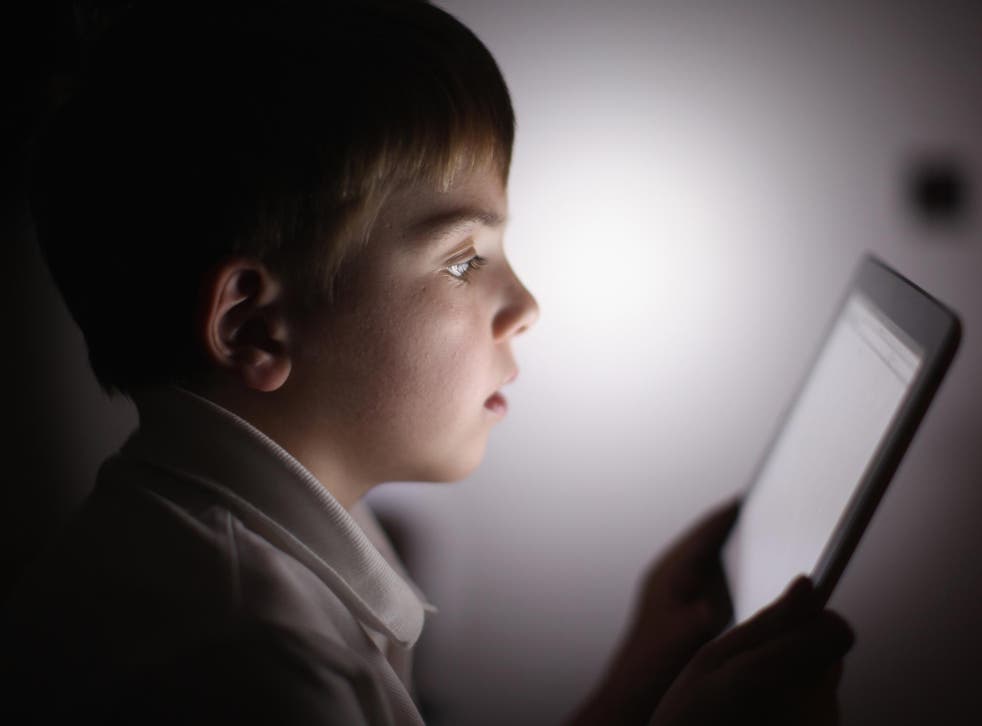 Almost four in 10 young people fear they are addicted to the internet, according to new research, prompting fears from children's campaigners that youngsters could leave themselves vulnerable to cyber bullying.
Two thirds of 11 to 17-year-olds take their tablet, smartphone or laptop to bed with themselves and use the devices to talk to friends online, play games and watch films, the survey, of more than 2,200 young people, found.
Of those taking their internet devices to bed, only a third were doing homework, while two-thirds were talking to friends on social networks or watching films and videos.
One 12-year-old girl said: "The internet nearly always controls my actions. I have been told that I am addicted to the internet, and prefer its company rather than being with other people. I feel lost without the internet."
The findings follow a number of cases where teenagers have committed suicide after being bullied online. Daniel Perry, 17, a mechanic from Fife, jumped from a bridge in July last year after being blackmailed online, and Joshua Unsworth, 15, from Lancashire, was found dead in April last year after suffering months of online bullying.
Claire Lilley, the head of online safety at the NSPCC, said: "While the internet can be a great place for children to learn and socialise, it is worrying that so many feel that they are addicted to it. There is a lot of pressure on young people, including from their peers, to be 'always on', and the 24/7 nature of children's access to the internet means that issues like online bullying can escalate quickly."
The charity has seen a rapid increase in the number of children contacting ChildLine about online bullying, which leapt from 2,410 in 2011/12 to 4,507 in 2012/13.
Dr Barbie Clarke, from Family Kids & Youth, the social market-research agency, which conducted the research, said: "Many of the young people we spoke to simply did not feel they would be able to manage without it [the internet]. They did not feel able to function if they couldn't get hold of their friends and look things up on the internet."
The findings came as a new charter drawn up by the Tablets for Schools charity, which commissioned the research, was published to encourage children to limit their internet use.
Mark Griffiths, a professor of gambling studies at Nottingham Trent University, said: "Studies suggest that between 1 and 3 per cent of people may have a genuine internet addiction. But there will be many more who exhibit habitual behaviour which has become problematic. The extent to which it is problematic depends on the impact it is having on your life. As long as young people are getting their homework done, helping with the chores and have some balance to their lives, then I don't see it as a problem."
Register for free to continue reading
Registration is a free and easy way to support our truly independent journalism
By registering, you will also enjoy limited access to Premium articles, exclusive newsletters, commenting, and virtual events with our leading journalists
Already have an account? sign in
Register for free to continue reading
Registration is a free and easy way to support our truly independent journalism
By registering, you will also enjoy limited access to Premium articles, exclusive newsletters, commenting, and virtual events with our leading journalists
Already have an account? sign in
Join our new commenting forum
Join thought-provoking conversations, follow other Independent readers and see their replies