'The Snappening': Snapsave admits security breach but says only 500MB of images leaked
There were concerns over the leak including nude photos of children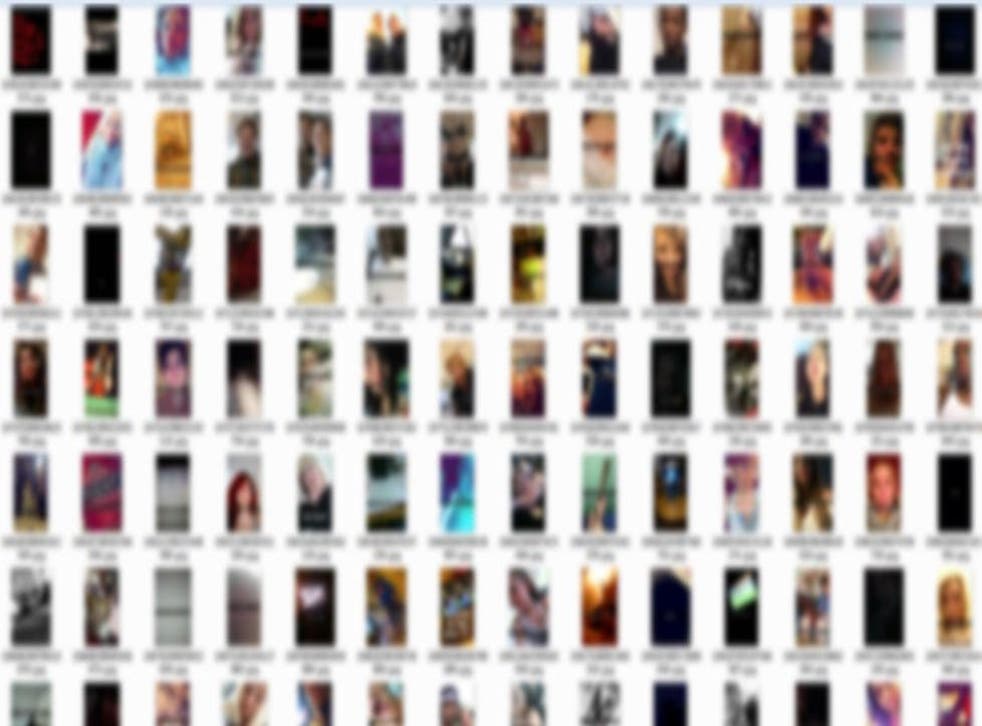 The "Snappening" leak of Snapchat photos and videos may not be as big as previously thought.
Initial claims on websites and chatrooms put the trove of images at 13G but it now appears to be a fraction of the size at less than 500MB.
The leak, which started on Friday, was thought to be a hoax by those struggling to find the photos but it has now been confirmed.
A list of usernames has also been released but they do not appear to be linked to email addresses or other personal data.
Snapsaved.com, a website that allows users to save Snapchat messages, which normally disappear after being viewed, admitted it had been compromised.
In a statement, it said its website and database of images from its app, Snapsave, was deleted immediately when the hack was discovered.
"As far as we can tell, the breach has affected 500MB of images, and 0 personal information from the database," a spokesperson said.
"The majority of our users are Swedish, Norwegian and American.
"I sincerely apologise on the behalf of snapsaved.com we never wished for this to happen.
"We did not wish to cause Snapchat or their users any harm, we only wished to provide a unique service."
There are concerns that many of the leaked photos could be classed as child abuse images as, according to Snapchat's own figures, around half of its users are between 13 and 17 years old.
The company confirmed that images had been released on the internet but from Snapsave, rather than its own servers.
"We are grateful that the service provider acknowledged that Snapchat was never compromised but we wanted to use this as an opportunity to reiterate the unfortunate threats these third-party applications can pose to our community," a spokesperson said.
"Given the popularity of Snapchat and the size of our community, it's no surprise that a cottage industry of app-makers has popped up to provide additional services to Snapchatters…
"When you give your login credentials to a third-party application, you're allowing a developer, and possibly a criminal, to access your account information and send information on your behalf."
A spokesperson said third-party apps "can't be trusted", adding that Snapchat was calling on Apple and Google to take down links to them.
The incident's name came from "The Fappening" – a leak of hacked nude photos taken by female celebrities.
But the Snappening photos are from ordinary Snapchat users, leaving some users trawling the dark web for pictures "disappointed".
"So far from what I have seen, the mass majority are black screens with text overlayed or just a normal selfie," one PirateBay user complained.
"Nothing sexual in the slightest."
A Redditor who had accessed the images said some were duplicated dozens of times.
"Don't waste your time," the anonymous user wrote.
"I downloaded the 13 gig file yesterday and it is absolute garbage.
"About five per cent of the pictures and videos have usernames attached to them. And there is about five percent nude photos in the whole batch…it is honestly not worth downloading."
Even the person who claims to be the source of the leak is urging people not to share or download the pictures.
"Normally, I am completely for the freedom of information and the free flow of content through the Internet; however, this 'snappening' will aid no one and hurt us in the end," he or she wrote on Pastebin.
"I don't want to come off as a social justice warrior but we constantly fight on a daily basis for Internet freedoms.
"If this content is posted/leaked it will just be playing into the hands of the individuals who wish to actively monitor all Internet activity.
"Please for the sake of the Internet we enjoy and love every day, do not leak this content."
Register for free to continue reading
Registration is a free and easy way to support our truly independent journalism
By registering, you will also enjoy limited access to Premium articles, exclusive newsletters, commenting, and virtual events with our leading journalists
Already have an account? sign in
Register for free to continue reading
Registration is a free and easy way to support our truly independent journalism
By registering, you will also enjoy limited access to Premium articles, exclusive newsletters, commenting, and virtual events with our leading journalists
Already have an account? sign in
Join our new commenting forum
Join thought-provoking conversations, follow other Independent readers and see their replies