UK's worst mobile phone providers for customer service named in annual survey
A quarter of mobile customers switched providers this year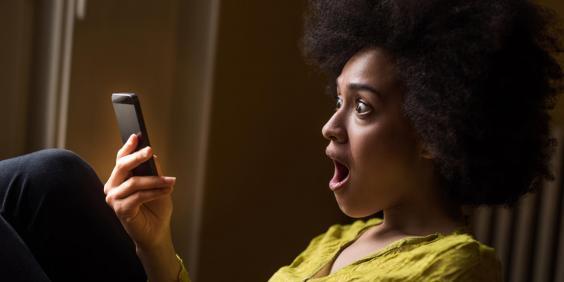 EE and Vodafone have been voted the two worst mobile phone providers in an annual customer satisfaction survey.
Both EE and Vodafone achieved a score of 50 per cent in the poll based on more than 4,000 customers' experiences by consumer group Which?
Only one in five EE customers (22 per cent) would definitely recommend the company to a friend or family member, despite its record of strong coverage and fast 4G download speeds, the watchdog said.
Just a quarter (24 per cent) would recommend Vodafone.
EE was fined £2.7m by Ofcom in January after the regulator found the company twice broke a "fundamental billing rule", resulting in nearly 40,000 customers being overcharged around £250,000.
In October last year, Ofcom fined Vodafone £4.6m as a result of two investigations which found the company was mishandling customer complaints and failed to credit the accounts of more than 10,452 pay-as-you-go customers who topped up their accounts.
Both providers committed to making improvements following the issues.
Giffgaff and Utility Warehouse topped the Which? survey table with scores of 81 per cent and 76 per cent respectively.
Some 70 per cent of Giffgaff's customers said they would definitely recommend their provider to others.
The poll also found that a quarter of mobile customers (26 per cent) had switched provider in the past two years.
Last week Ofcom announced plans for a "text-to-switch" scheme to allow customers to move to a new network within 24 hours and prevent awkward phone calls to the company people wanted to leave.
Alex Neill, Which? managing director of home products and services, said: "Year after year we see the smaller providers giving great service and some of the biggest providers struggling to meet their customers' expectations.
"Those who are fed up of receiving a poor service from their provider should look to switch.
"It is critical that the next government and Ofcom listen to the concerns of mobile phone customers so that there is increased competition in the industry which will lead to a better experience for customers."
A Vodafone spokeswoman said: "Improving our service for our customers is our top priority. After a difficult year in 2016, many of the improvements we have made are becoming real to our customers. We are determined to become the UK's best mobile service provider for customer service."
EE said: "Getting a good 4G connection is one of the most important factors for consumers, so it's disappointing that these ratings don't take network performance into account. Which?'s own report shows that only EE customers get the fastest 4G connection in the UK, and are on 4G more of the time than any other network. The latest data from Ofcom shows that EE has improved customer service and receives the third fewest complaints in the mobile industry.
"We're continuing to work incredibly hard to provide the best mobile experience in the UK by rolling out 4G to more places in the UK than any other network and becoming the first operator to answer all customer service calls in the UK and Ireland."
Mobile providers as ranked according to the Which? customer survey are:
1. Giffgaff (81%)
2. Utility Warehouse (76%)
3. Tesco Mobile (74%)
4. Asda Mobile (72%)
5. Talkmobile (69%)
6. Plusnet (66%)
7. 3 (Three) (64%)
8. iD (Carphone Warehouse) (63%)
= BT Mobile (63%)
10. O2 (62%)
= TalkTalk Mobile (62%)
=Virgin Mobile (62%)
13. EE (50%)
= Vodafone (50%)
PA
Join our commenting forum
Join thought-provoking conversations, follow other Independent readers and see their replies