Theresa May is 'villain of the year' for Snoopers' Charter, says internet industry
Tom Watson — who is running for deputy leadership of the Labour Party — is joint 'hero' with political opponent David Davis
Andrew Griffin
Monday 06 July 2015 11:27 Comments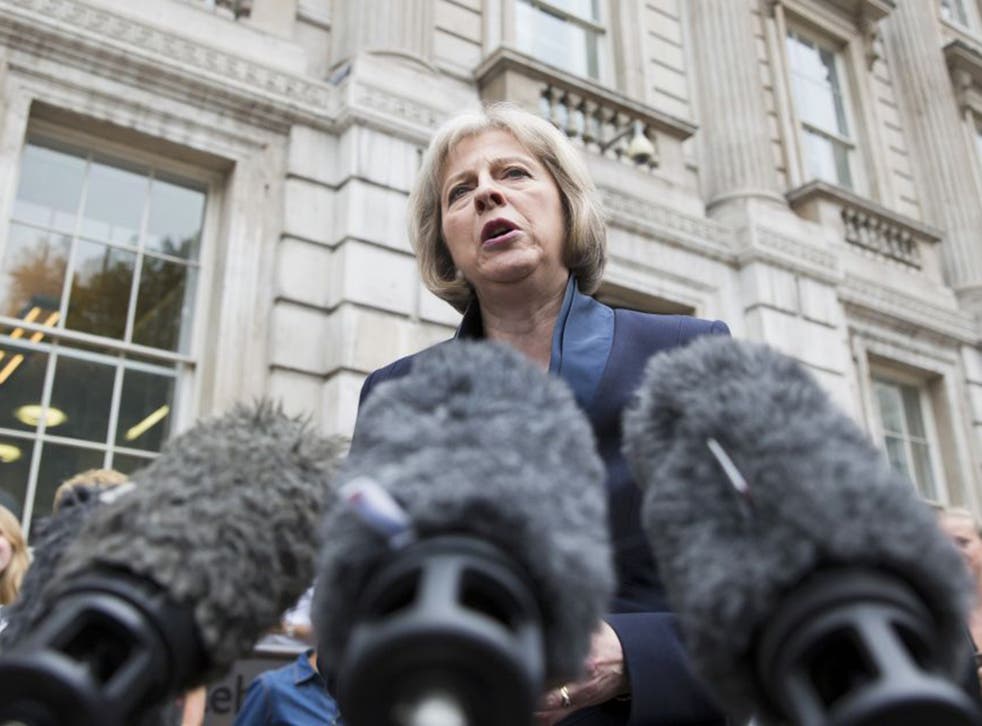 The internet industry has named Theresa May "Villain of the Year" for her support of the controversial Snoopers' Charter.
May won the award "for forging ahead with communications data legislation without fully consulting industry and civil society", said the Internet Service Providers Association (ISPA). "With an Investigatory Powers Bill due before parliament in the coming months, it is essential that ISPs are consulted," the association said.
The Snoopers' Charter will require internet service providers to keep information on their customers, and make that available to surveillance agencies when it is needed. Many groups including ISPs themselves have said that the bill will weaken security and could be dangerous.
Privacy International, the campaigning group that has been active in legal challenges against the Government and surveillance agencies, picked up the award on May's behalf.
The opposite, hero, award was given to David Davis and Tom Watson, who have both been pursuing legal action against the Data Retention and Investigatory Powers Act, which gives intelligence agencies the power to collect data from citizens.
The association said that the two had won the award for "their legal challenge to guarantee the privacy of their constituents and their efforts to raise the level of debate in Parliament on communications data issues".
They saw off runners up including David Anderson, the independent reviewer of terrorism legislation. Anderson released a report in June that said that the UK's spying laws should be scrapped and undergo a complete overhaul.
Register for free to continue reading
Registration is a free and easy way to support our truly independent journalism
By registering, you will also enjoy limited access to Premium articles, exclusive newsletters, commenting, and virtual events with our leading journalists
Already have an account? sign in
Join our new commenting forum
Join thought-provoking conversations, follow other Independent readers and see their replies