The Independent's journalism is supported by our readers. When you purchase through links on our site, we may earn commission.
This amazing 'neural network' program describes what it sees on a trip through Amsterdam
The program can identify what it's looking at, live, through an ordinary laptop webcam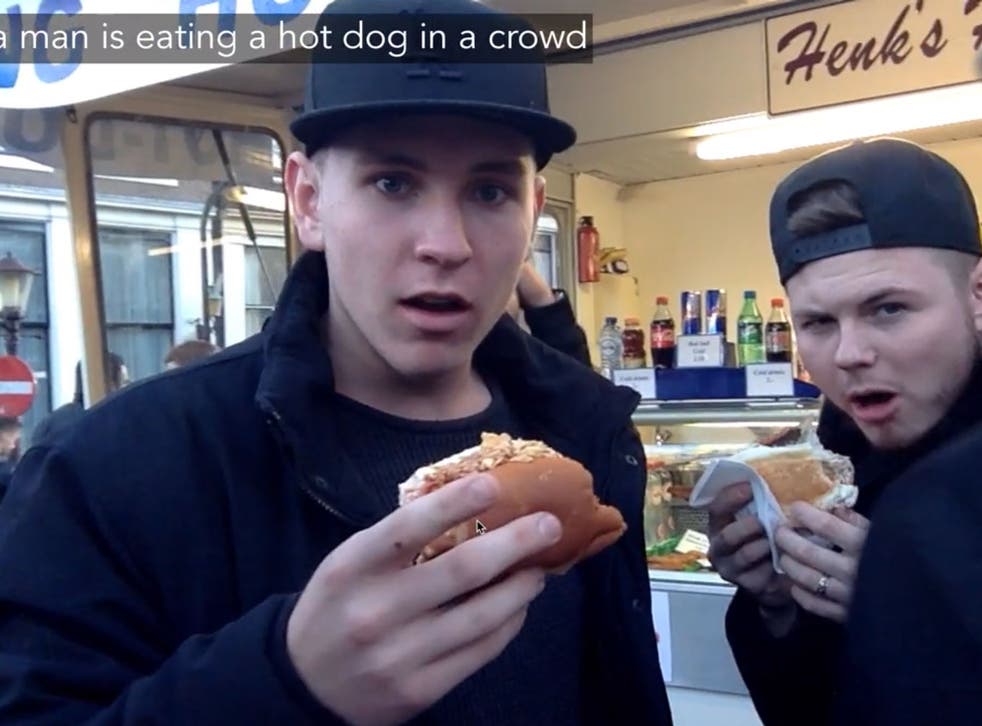 A digital 'neural network' has been put through its paces on the streets of Amsterdam - with a video showing how the program can identify people, vehicles and even different types of food by analysing live webcam images.
The NeuralTalk code was originally designed as a way to automatically caption images - but after some tweaking by American coder and artist Kyle McDonald, it was made to caption live video instead.
NeuralTalk and Walk from Kyle McDonald on Vimeo.
The software isn't 100 per cent accurate, but it's pretty impressive - seeing a man walking with a bag, the software produces the caption: 'Man walking down the street with a suitcase'.
It also manages to correctly identify boats, cars and bicycles (useful for when you're using it in Amsterdam).
The software really comes into its own when McDonald approaches a group of guys at a hot dog stand.
Looking at the laptop's screen, they're surprised to see the program identifying them correctly - as 'a man holding a hot dog in a bun'.
Pointing the webcam at the hot dog stand's counter, the program correctly says it is a 'refrigerator filled with lots of food and drinks'.
It's a cool thing in itself, but the technology could have important applications - such as helping the blind by automatically describing images and videos. But for now, the hot dog stand is a major achievement.
Register for free to continue reading
Registration is a free and easy way to support our truly independent journalism
By registering, you will also enjoy limited access to Premium articles, exclusive newsletters, commenting, and virtual events with our leading journalists
Already have an account? sign in
Register for free to continue reading
Registration is a free and easy way to support our truly independent journalism
By registering, you will also enjoy limited access to Premium articles, exclusive newsletters, commenting, and virtual events with our leading journalists
Already have an account? sign in
Join our new commenting forum
Join thought-provoking conversations, follow other Independent readers and see their replies